What really happened to Fabio the robot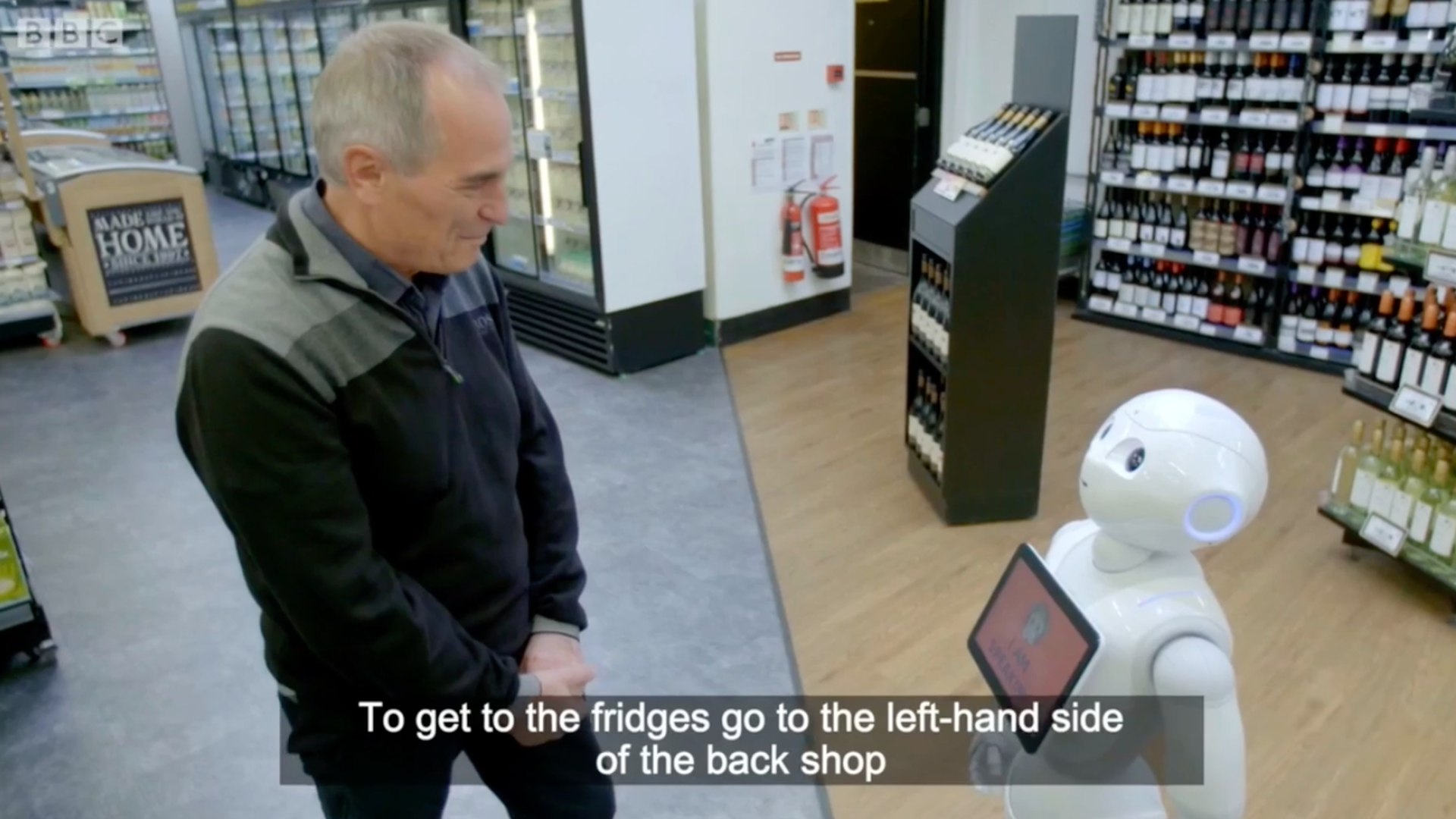 Oliver Lemon, a robotics professor at Heriot-Watt University in Scotland, agreed to put his program's social robot Fabio into an Edinburgh grocery store for a week, to be followed by the BBC. But ridicule has followed, as media report that Fabio has been "fired" after failing to smoothly engage with customers.
Fabio's sometimes-awkwardness is not surprising considering the still-rudimentary state of truly conversational robots (think Siri). But the experience has left Lemon sore. "'Fired' is not what happened," he tells Axios. "They thought that was a humorous angle though."
The context: The experiment was carried out in Margiotta, a family-owned supermarket chain run by Franco Margiotta and his daughters, Elena and Luisa, and televised on BBC's Six Robots & Us (not available in the U.S.).
The effort backfired when the BBC show reported that the Margiottas relegated Fabio to menial tasks, and finally said he had been sacked. "We find our customers love a personal interaction and speaking to our staff is a big part of that," Elena Mariotta told The Daily Telegraph's Sarah Knapton. "Our staff members know our regulars very well and can have conversations on a daily a basis, and I doubt robots would be able to fulfill this."
Why Heriot-Watt: While not a household name in the United States, Lemon's program is a serious AI player — it finished third in last year's Amazon Alexa Prize competition for an AI-driven conversational robot, for instance. (No one outright won the $1 million prize last year, requiring the robot to hold a 20-minute conversation.)
Lemon's team is entered again this year, in which Amazon has upped the winnings to $3.5 million. On Feb. 1, Amazon will announce contestants chosen to participate.
Go deeper