Trump can't escape the dark cloud of Robert Mueller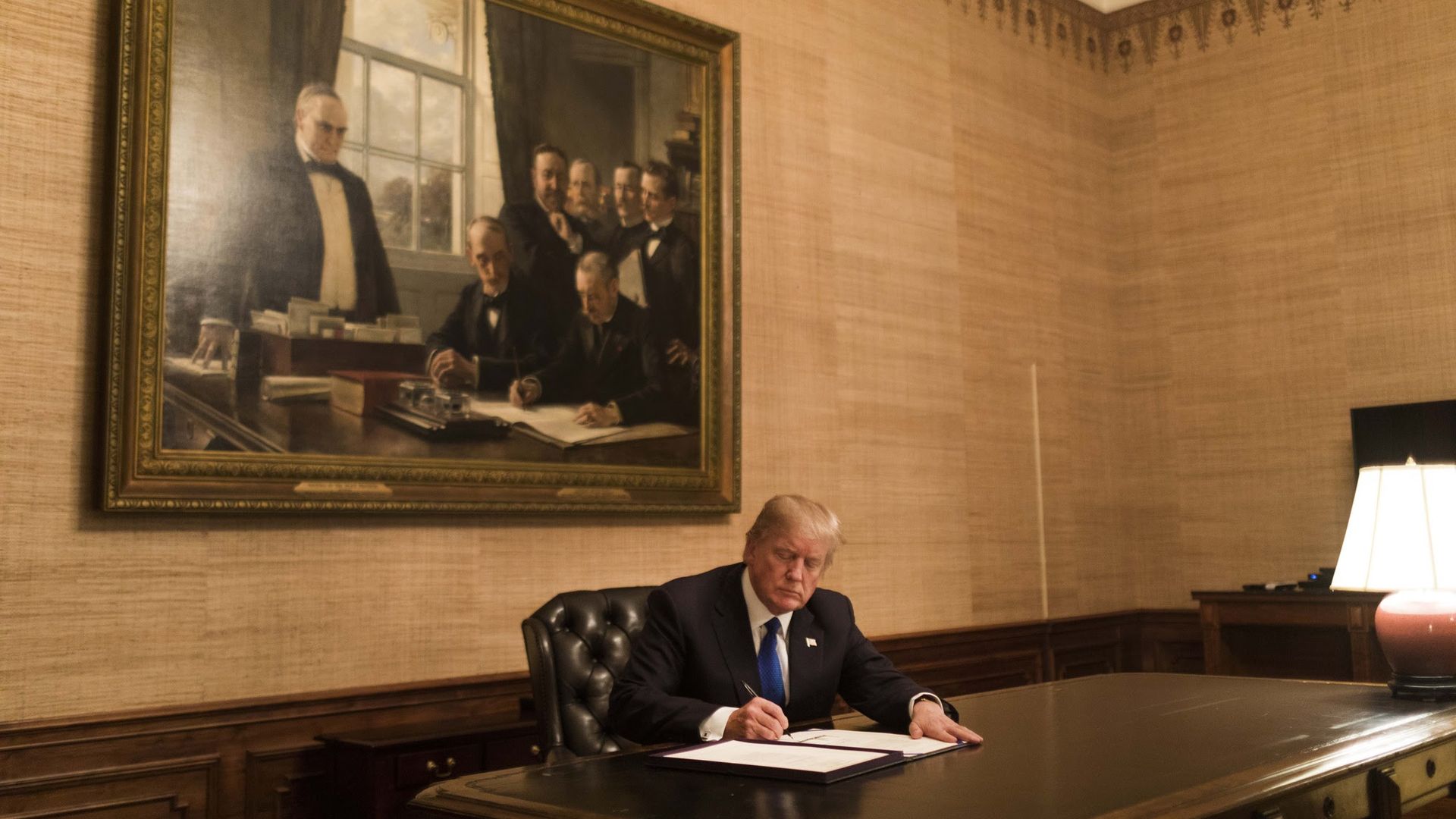 Immigration talks. Mar-a-Lago. Davos. No matter where President Trump goes, or what he does, the dark cloud of Robert Mueller seems to shadow him.
Be smart: Below is a roundup from the past 48 hours, amid a government shutdown and the opening day of Davos. Much of this flows from actions taken in office knowing the whole world is watching for a cover-up. It's the ultimate unforced error — and reason many around Trump fear him testifying.
"Mueller ... is seeking to question President Trump in the coming weeks about his decisions to oust national security adviser Michael Flynn and FBI Director James B. Comey," per the WashPost.
Jeffrey Toobin says on CNN that the testimony "will be a defining moment of the Trump presidency ... as dramatic a confrontation" as President Bill Clinton's questioning in the Starr prosecution.
In a conversation of interest to Mueller, "Shortly after President Trump fired his FBI director in May, he summoned to the Oval Office the bureau's acting director for a get-to-know-you meeting," per the WashPost. "Trump ... asked Andrew McCabe: ... Whom did he vote for in the 2016 election? McCabe said he didn't vote."
"Trump ... also vented his anger at McCabe over the several hundred thousand dollars in donations that his wife, a Democrat, received for her failed 2015 Virginia state Senate bid from a political action committee controlled by a close friend of Hillary Clinton.
Why it matters: "McCabe ... found the conversation with Trump 'disturbing.'"
"The encounter is also the latest example of Trump erupting at a senior official, whether Attorney General Jeff Sessions, for recusing himself from the Russia probe, or White House counsel Donald McGahn, for not doing more to quash the investigation early on.
Go deeper