Trump slams mayors for boycotting White House meeting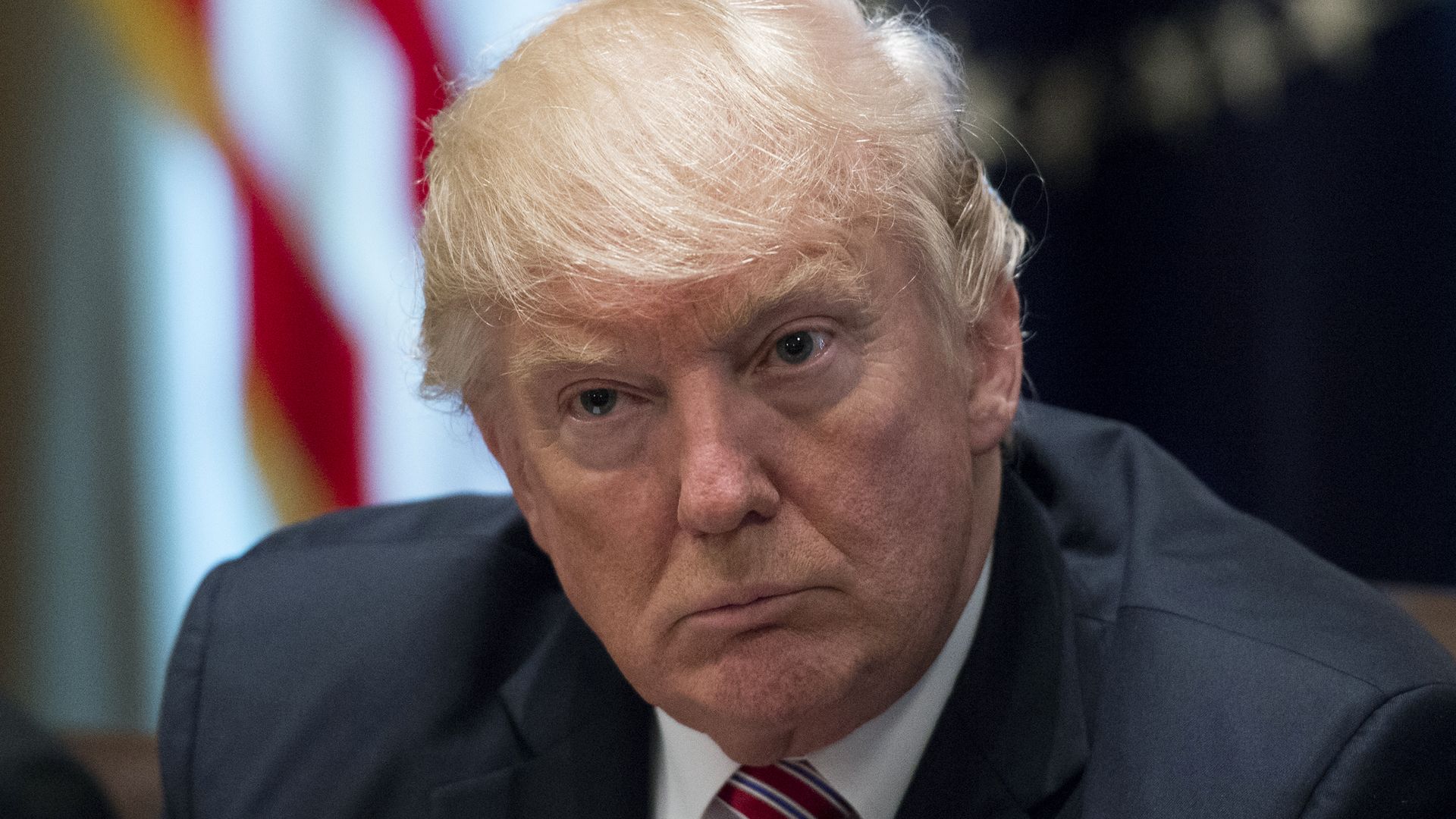 President Donald Trump rebuked the mayors who boycotted his bipartisan White House meeting on Wednesday over a subpoena threat from the Justice Department to 23 s0-called sanctuary cities:
"The mayors who choose to boycott this event have put the needs of criminal, illegal immigrants over law-abiding America. So let me tell you, the vast majority of people showed up."
— President Trump said at the meeting.
Why it matters: The DOJ notice is part of a broader effort by the Trump administration to crack down on illegal immigration. A California federal judge late last year blocked Trump's sanctuary cities executive order, which sought to deny funding to municipalities that refused to cooperate with efforts by the federal government to identify and deport undocumented immigrants. Some of the mayors who skipped the meeting called the legal threat an attack on the immigrant community.
Who skipped the meeting: At least five Democrats — Mitch Landrieu, New Orleans; Bill de Blasio, New York City; Michael Hancock, Denver; Steve Benjamin, Columbia, South Carolina and Rahm Emanuel, Chicago. Elizabeth Kautz, the Republican mayor of Burnsville, Minnesota also skipped the meeting, per the Wall Street Journal. More than 100 mayors were expected to gather at the White House to discuss infrastructure, the fight against the opioid epidemic and other issues.
The background: Attorney General Jeff Sessions asked 23 municipalities to submit documents showing whether they're unlawfully withholding information from federal immigration authorities or else face subpoenas. Sessions said he's concerned that they're not in compliance with federal immigration law.
Go deeper