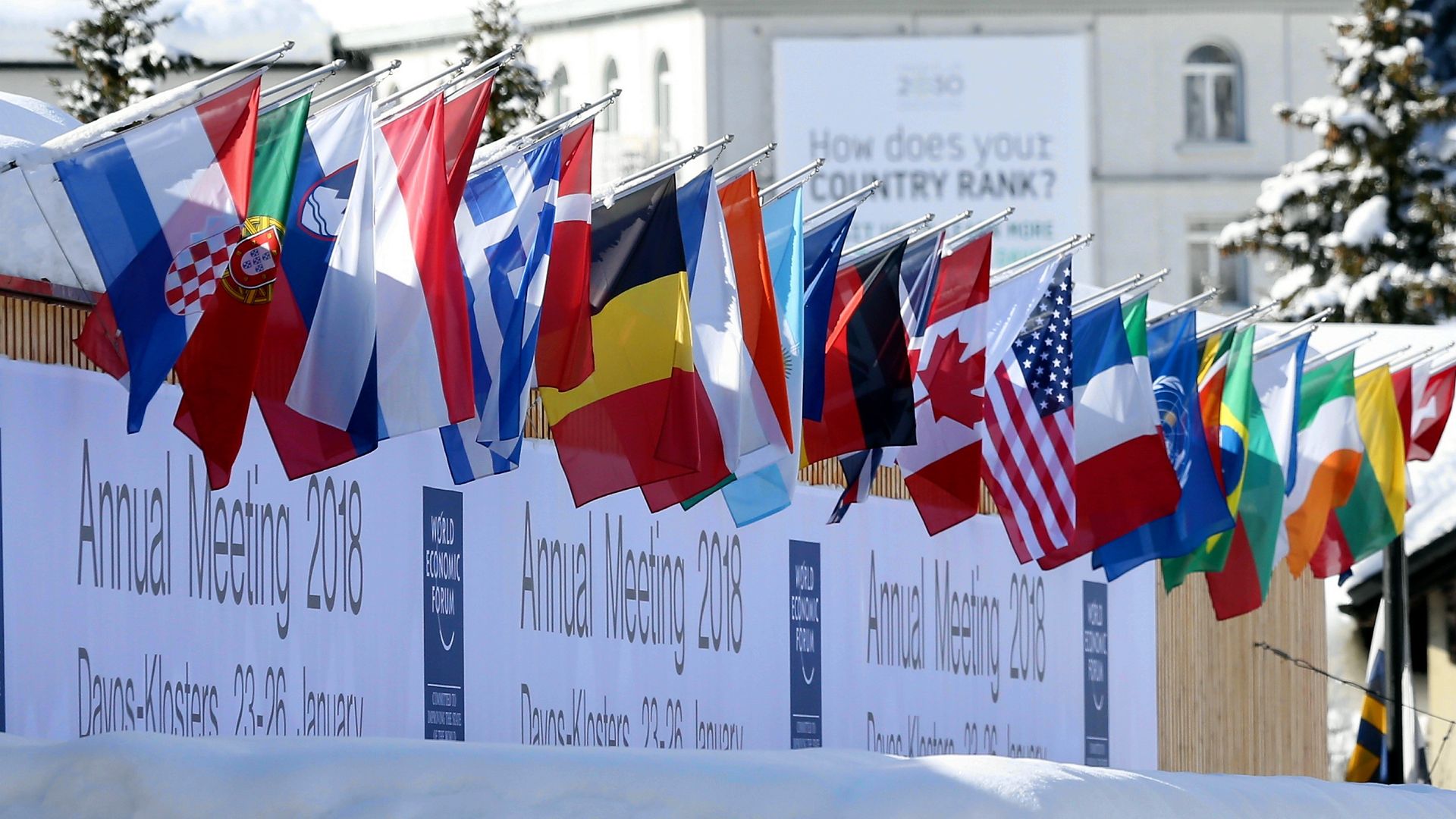 The talk of Davos, ahead of President Trump's Friday speech, from Bloomberg's Matt Campbell:
"As much as they're exuberant about soaring equities and booming economies, many global executives ... are counting the risks that could bring the party to an end."
"Stocks rose worldwide [yesterday] even as Trump slapped tariffs on solar panels and washing machines that some warn is a harbinger of a wave of protectionism."
"The International Monetary Fund this week predicted global growth will accelerate to the fastest pace in seven years as U.S. tax cuts encourage businesses to invest."
But the IMF warned governments to be on guard for the next recession.
Martin Wolf, Financial Times chief economics commentator, has a dour reality check, "The liberal international order is sick" (subscription):
"Among global changes, the most important are the declining relevance of the west as a security community after the end of the cold war, together with its diminishing economic weight, especially in relation to China."
Why it matters: "The liberal international order is crumbling, in part because it does not satisfy the people of our societies."
"Those who attend Davos need to recognize that. If they do not like Mr. Trump's answers ... they need to advance better ones."
And Axios' Mike Allen and Jonathan Swan told you yesterday about French President Emmanuel Macron's role in luring President Trump to Davos. The unlikely buddy picture continued yesterday:
The White House said Macron will be the guest of honor for Trump's first state dinner, expected in April.
Go deeper