Beijing to level 15 sq. miles of "illegal structures," evict migrant workers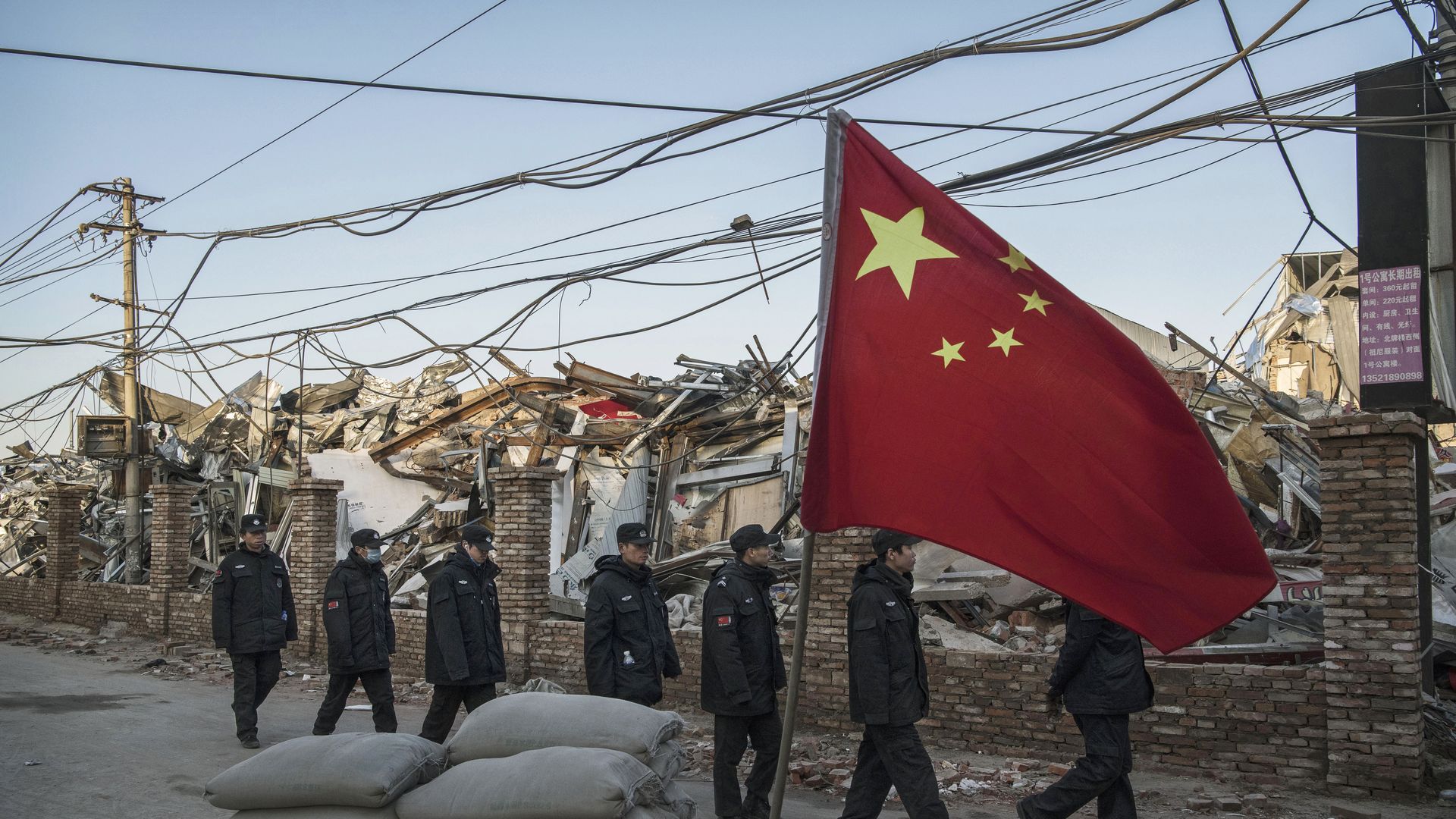 Beijing authorities announced plans to demolish 15 square miles of "illegal structures" on Wednesday, continuing a push that began after a deadly November fire and has seen swathes of the city inhabited primarily by migrant workers leveled, reports Reuters.
Why it matters: Tens of thousands of migrant workers were evicted when authorities tore down buildings that violated in safety codes in November, with similar numbers expected to be displaced this time around. Beijing is marketing the move as a way to ease pressures on infrastructure and beautify the city, but critics say it unfairly targets a vulnerable class.
Go deeper