Amazon Go is a "fist" aimed at the convenience store industry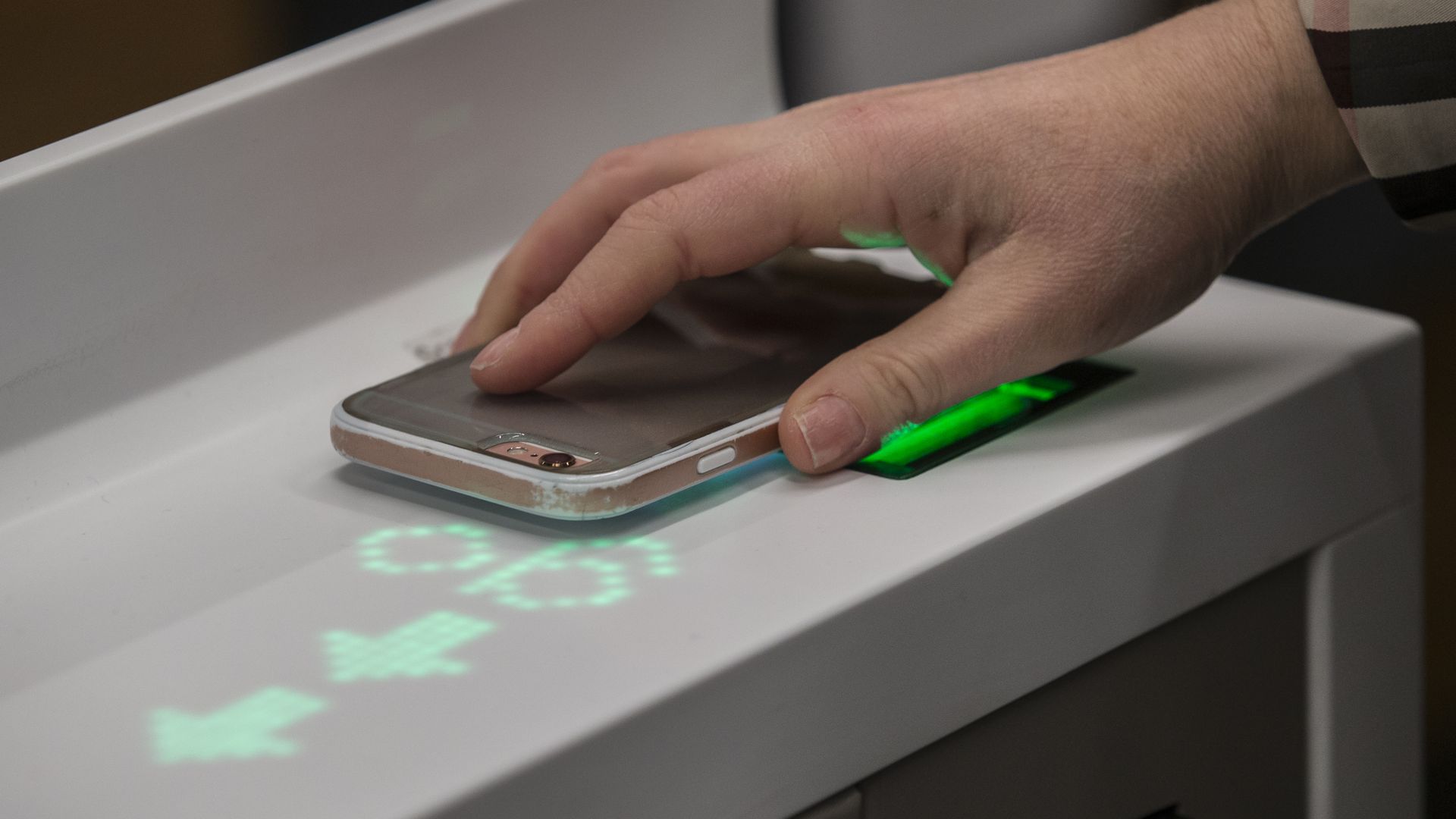 Like Amazon's launch into supermarkets last year with its buyout of Whole Foods, its latest commercial salvo, Amazon Go, is potentially big: the U.S. convenience store industry racked up $550 billion in sales in 2016 from 154,535 stores, according to the Association for Convenience & Fuel Retailing.
Why it matters: Scott Galloway, author of The Four, an examination of Big Tech, says it's another example of Amazon's power. The message to convenience store chains — "A fist of stone from Seattle is coming for them," Galloway tells Axios.
The line was around the block this week to shop at Go. Seattle shoppers treated the opening of no-cashier buying as a social event, taking selfies and reporting their experiences on Twitter and elsewhere, reports Fast Company's Mark Wilson.
Here is Galloway's take:
"Amazon continues to apply one test to determine where it will venture next: The 1984 test. That is, does the format feel as if you have travelled in time back 30 years? Both grocery and convenience stores are uncomfortably the same, having not innovated in 30 years. Convenience stores have bad lighting/unhealthy food and exploitive pricing — sticking their chin out."
Leigh Sparks, a professor of retail studies at the University of Stirling in Scotland, is less convinced that we are witnessing the beginning of a revolution. In an email exchange, he calls Go "the first of a number of experimentations that we will see and that is in a logical line of current technology trends (self-scanning, contactless payment, unit ID, face recognition and so on). But we should not expect it arrive everywhere, quickly."
One problem: While Amazon has the deep pockets to afford the monitoring and other electronic equipment necessary in such stores, not everyone does. "This is experimental, and indeed cutting edge (the patents etc)," Sparks says. "The costs of kitting out a store will be high unless the technology can become commonplace and the unit price falls."
And even when unit prices do fall, he says, "will the increased throughput, volume and reduced labour costs be enough to counter the technology cost (and on an ongoing basis – replacing humans every few years may be cheaper than replacing the technology)?"
Go deeper