U.K. grocers face retail reckoning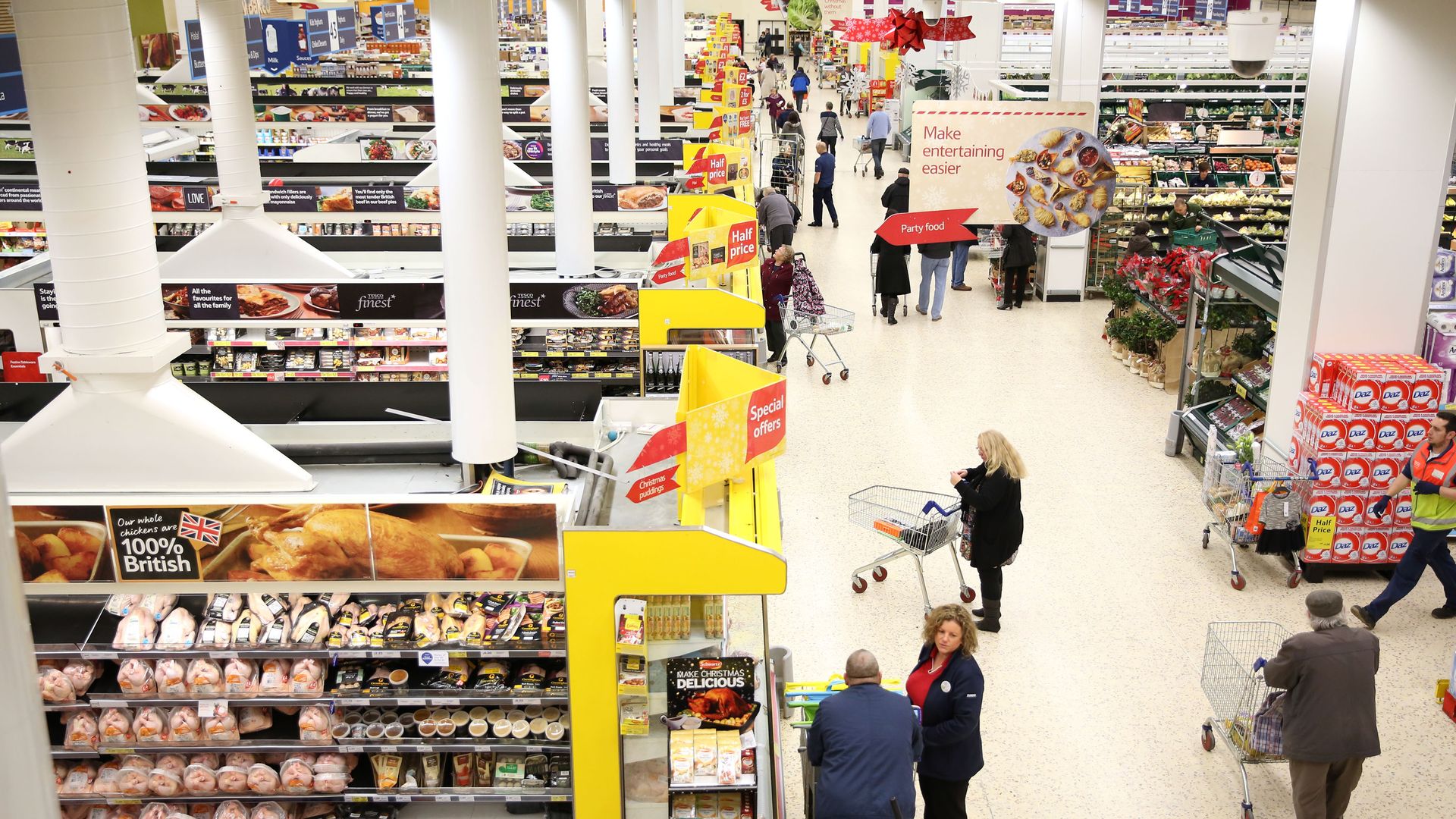 The implosion of Big Retail has hit the U.K.'s two biggest grocers, Tesco and Sainsbury, which are slashing thousands of jobs to combat competition and rising wages, Bloomberg reports. Tesco is cutting 1,700 management positions, but adding another 900 "roles with broader responsibilities." Sainsbury is also cutting jobs in management across 1,400 stores.
The big picture: They're facing "cost pressure stemming from a rise in the minimum wage and the pound's decline following the Brexit vote," per Bloomberg. Competition with discount grocers such as Aldi and online retailers such as Amazon is also keeping Tesco and Sainsbury from hiking up their prices.
Go deeper