Trump to meet with Netanyahu in Davos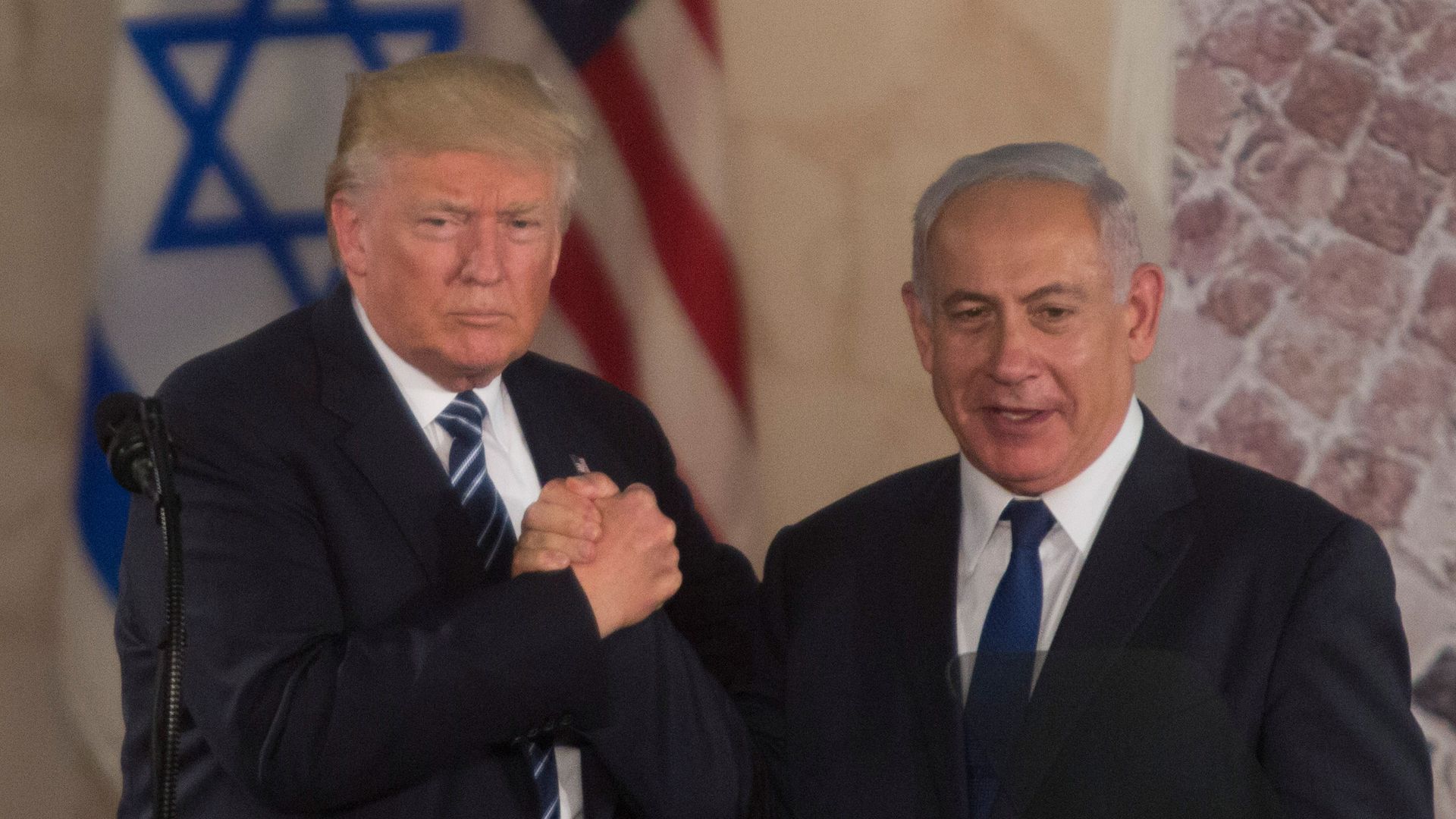 President Trump will meet Israeli Prime Minister Benjamin Netanyahu on Thursday at the World Economic Forum in Davos. National security adviser H.R. McMaster said at the White House press briefing that Trump and Netanyahu will discuss the Iranian threat and the effort to promote the peace process between Israel and the Palestinians.
Why it matters: The meeting will come at a time when on both issues — Iran and the Middle East peace process — there is a current or looming crisis. Trump and Netanayhu are in agreement about the need to fundamentally "fix" the Iranian nuclear deal or even to "nix" it. Trump and Netanyahu are the only Western leaders holding this position.
What else to watch: Netanyahu said today before leaving for Davos that he will meet this week with French President Emmanuel Macron and German Chancellor Angela Merkel. He'll stress to them that the next few weeks will be "the last opportunity to make real — not cosmetic — changes in the Iran nuclear deal" before Trump decides that the U.S. should leave the deal.
After Trump's December announcement that the United States would recognize Jerusalem as the capital of Israel, the efforts of his administration to get "the ultimate deal" between Israel and the Palestinians took a hard hit. The Palestinians decided to cut ties with the White House and announced they will not agree to any American mediation in the peace process.
This will be the second meeting this week between the most senior members of the U.S. government and the Israeli prime minister. Earlier today, Vice President Mike Pence left Israel after a 48-hour visit that focused on U.S.-Israel relations.
Go deeper