Papadopoulos' fiancée says he knows far more than has been reported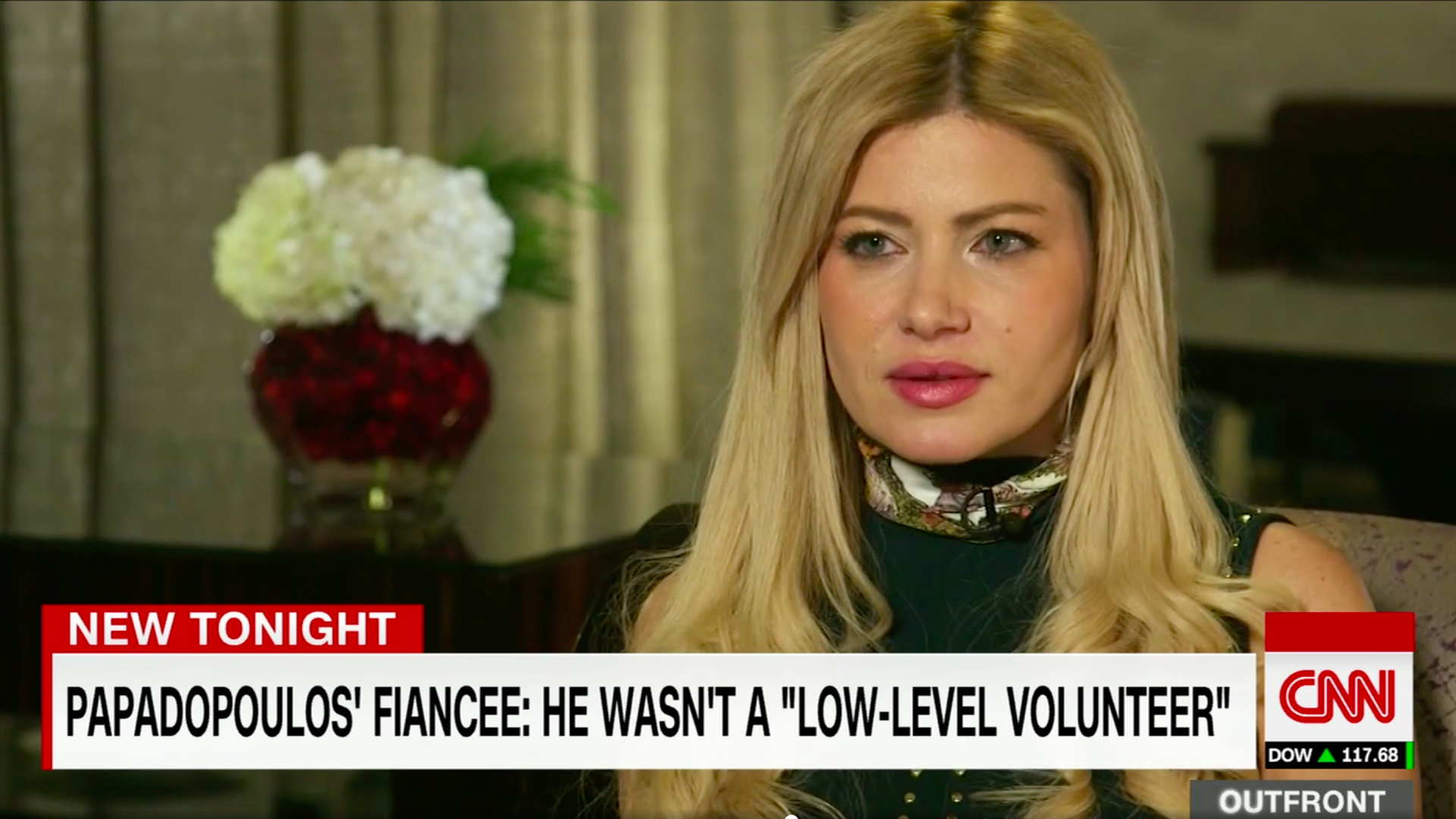 Simona Mangiante — fiancée of former Trump campaign national security adviser George Papadopoulos — told the Washington Post that Papadopoulos "is on the right side of history" in the Russia probe. "I believe history will remember him like John Dean," she said, referencing Nixon's White House counsel who pleaded guilty and then became a key witness in the Watergate investigation.
The bottom line: "Without offering specifics, Mangiante said there is much more that has not yet been told publicly about Papadopoulos' 10 months as an informal national security adviser to Trump," the Post reports.
What she's saying:
Mangiante has been "extensively interviewed" by Special Counsel Robert Mueller's team as they investigate possible collusion between the Trump campaign and the Kremlin.
"Despite restraints placed on her by the terms of Papadopoulos' ongoing cooperation agreement with the special counsel, Mangiante said she has been speaking to reporters to defend his reputation," per the Post.
Papadopoulos' lawyers instructed her not to answer reporters' questions about his time on the Trump campaign or what he has told the FBI since he began cooperating.
"But she indicated in an interview that she believes he ultimately will emerge as more than a bit player in the Russia probe."
"This has changed his life forever ... We went from paradise to hell," she said.
Go deeper