Uber CEO: "Business is actually surprisingly good"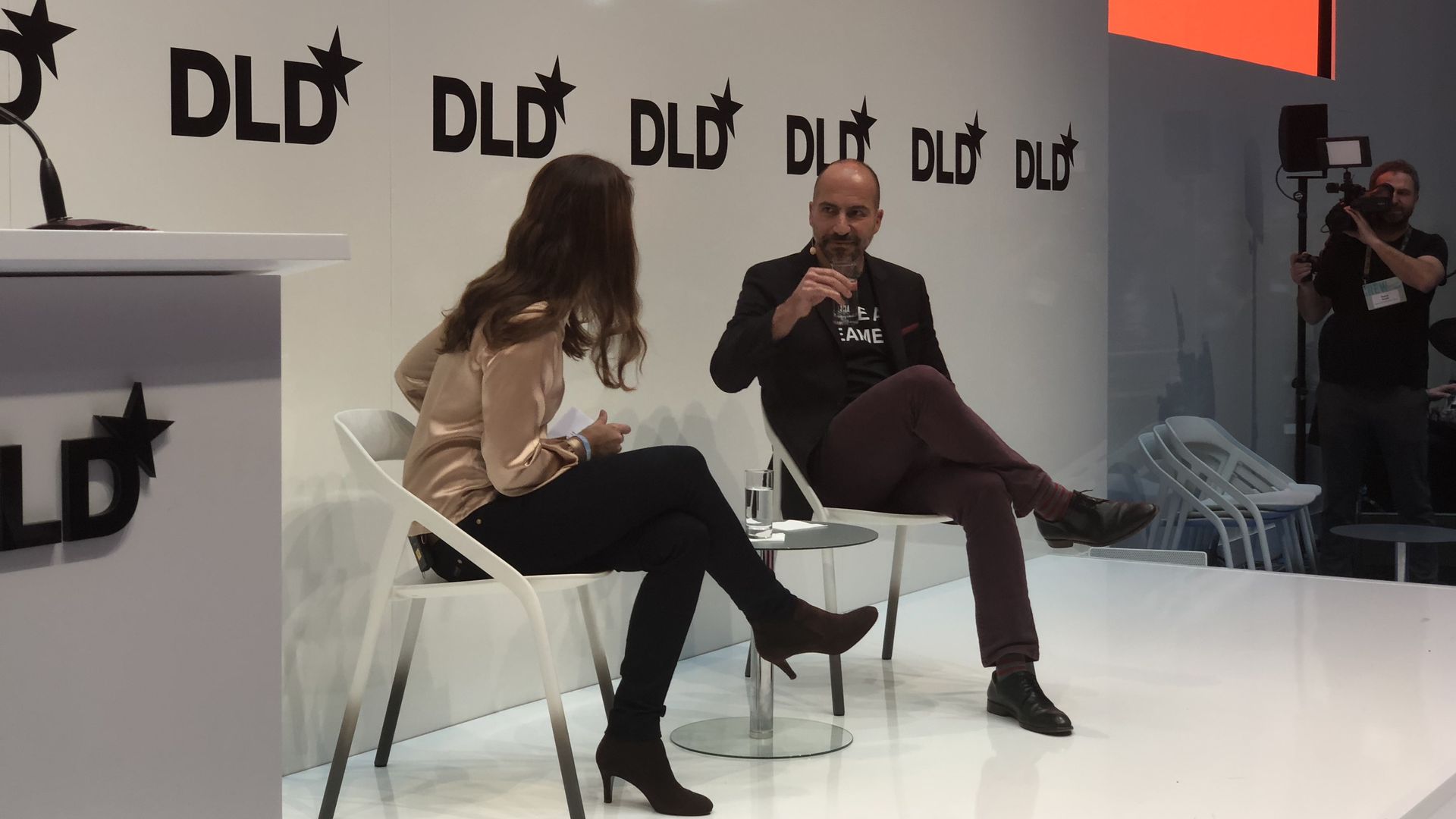 Uber CEO Dara Khosrowshahi says that despite a year of scandals and turmoil, the company's business is quite strong, if nowhere near profitable.
"Business is actually surprisingly good for everything that the company went through," Dara Khosrowshahi said Monday, speaking at the DLD18 conference in Munich.
Yes, but: "The part of the business that is not going well is the profitability part. We have some details to work out."
Khosrowshahi used much of his talk to show Uber as a better, more humble company, something his predecessor also tried to do at the same conference in 2016.
In particular, he said that the company is working closely with regulators and others in Germany after earlier trying to just push its way in.
"The last time around we went too fast," he said, adding that the result is that Uber's German business is going to expand more slowly than the company has elsewhere. "If we do it the right way the German economy is certainly worth the effort."
That said, he pushed back on some German laws, including one that requires ride services to return to a garage, something that he said isn't good for business, traffic or the environment.
"I wouldn't say (it is) over-regulated but there are certainly some regulations that don't make sense," he said.
Also
Khosrowshahi said UberEats is on pace to be the largest food delivery company in the world this year.
He's also bullish on flying cars: "I think that's going to happen sooner than you think," he said. "I think that's going to happen in the next 10 years."
The company wants to continue to give drivers flexibility (aka keep them as freelancers) but is weighing what more it might be able to do for those who drive for the company essentially full-time. Khosrowshahi didn't commit to any specific benefits.
Go deeper