The Turkish hackers wreaking havoc on conservative Twitter accounts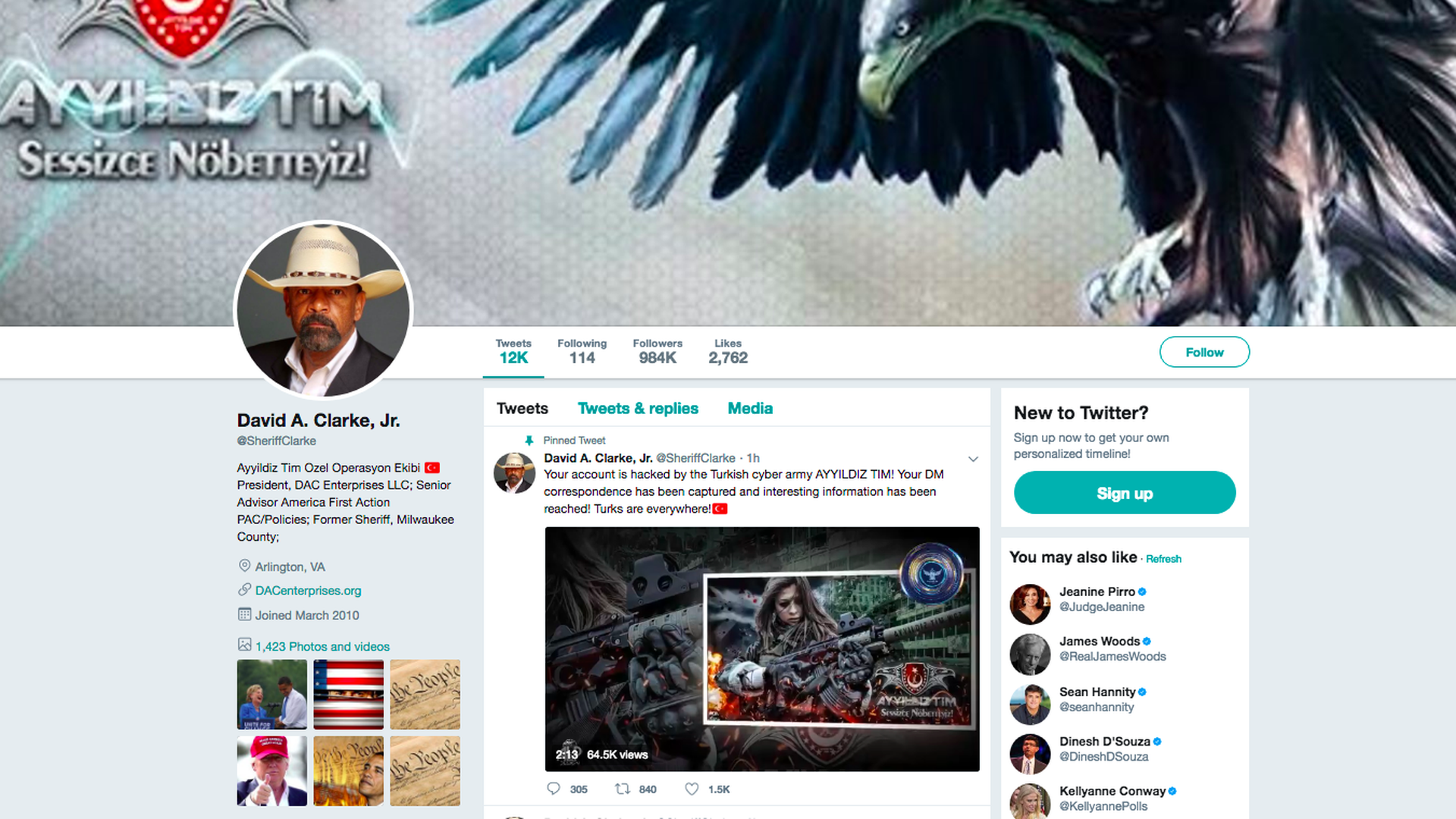 Sheriff David A. Clarke, Jr. is the latest conservative media personality and Trump supporter to have his Twitter account hacked by the Turkish cyber group Ayyıldız Tim. The pro-Erdogan collective has taken over a variety of prominent accounts, changing their photos and username — which results in the loss of the verified checkmark — while posting pro-Turkey messages and claiming to obtain contents of the victims' direct messages.
Why it matters: The right-leaning Twitter accounts appear to have been targeted due to their proximity to President Trump, as the hackers have messages critical of American foreign policy toward Turkey. In some cases, Ayyıldız Tim have used their control of accounts followed by Trump's famous @realDonaldTrump account to send direct messages straight to his inbox.
The other conservative media personalities targeted:
Others targeted by the group:
Go deeper