The government shutdown enters its first workday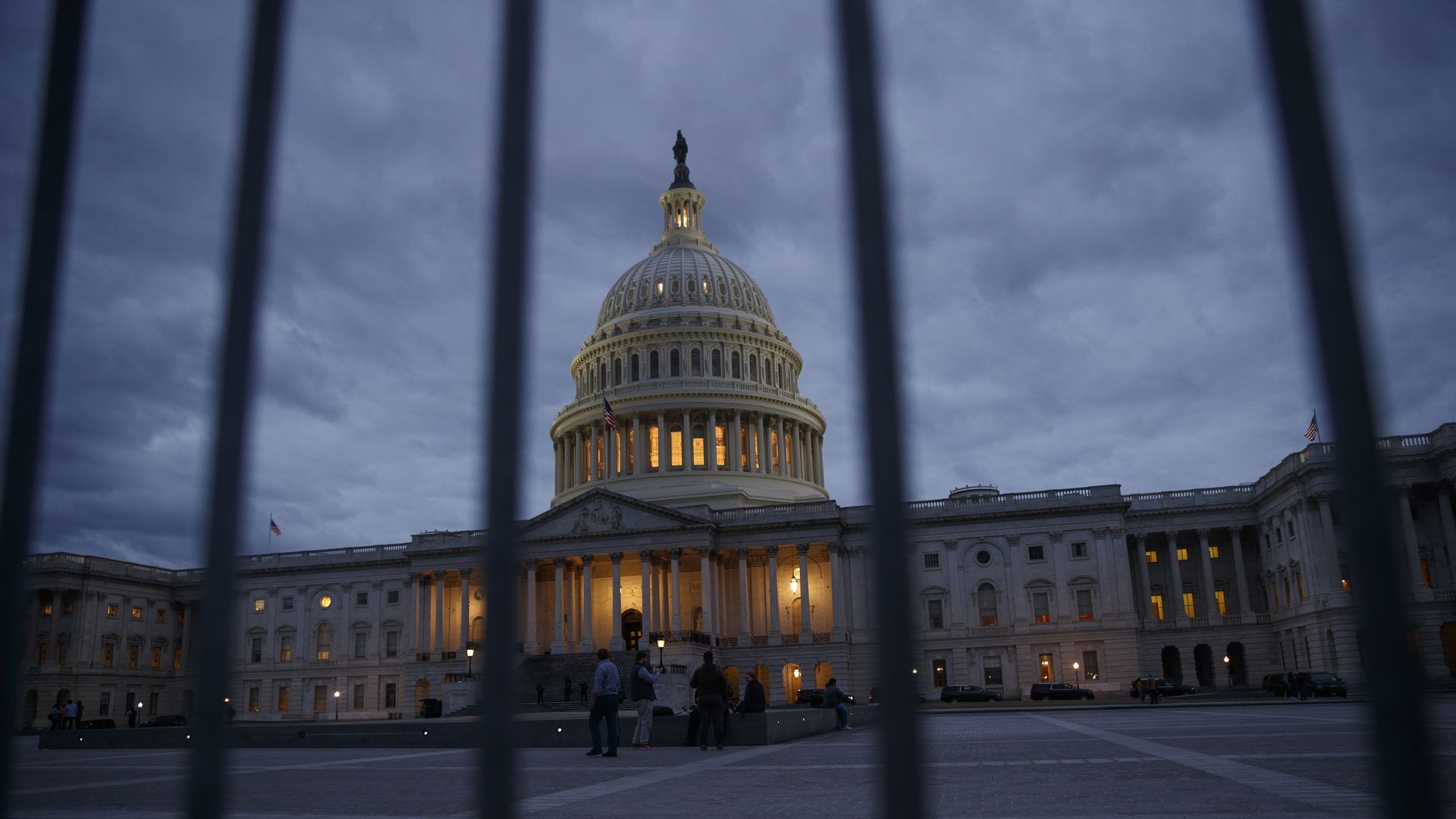 Shutdown Day 3 ... Senate votes at noon on possible solution, as federal agencies carry out furlough plans: "Many more Americans will begin feeling the repercussions of a shutdown that officially began at 12:01 a.m. Saturday after most government offices had stopped work for the weekend," per Bloomberg:
"The widening disruption intensifies frantic efforts by Republicans and Democrats to blame one another for the deadlock and may harden the determination of lawmakers to gain leverage from the moment."
What we're hearing about what's next:
This weekend was mainly about posturing for the base, for both sides, chasing shadow issues unrelated to funding. The political incentives may realign toward action, beginning today.
A Democrat lobbyist emails: "Why doesn't Trump call them all down and give Rs cover for the deal and fly off to Davos as the deal maker?"
A Republican replies: "Because too many of his people think the Rs are winning."
P.S. "The Statue of Liberty will reopen [today], New York Governor Andrew Cuomo said, ... vowing to use state funds." (Reuters)
N.Y. Times Quote of the Day ... Sam Nunberg, a former campaign adviser to President Trump, on Trump's management style:
"The misconception is that the president does not know what he does not know. In my experience, the reality is that the president knows what he does not know and does not think he needs to know it."
Go deeper