Republicans won the shutdown battle, but may lose on immigration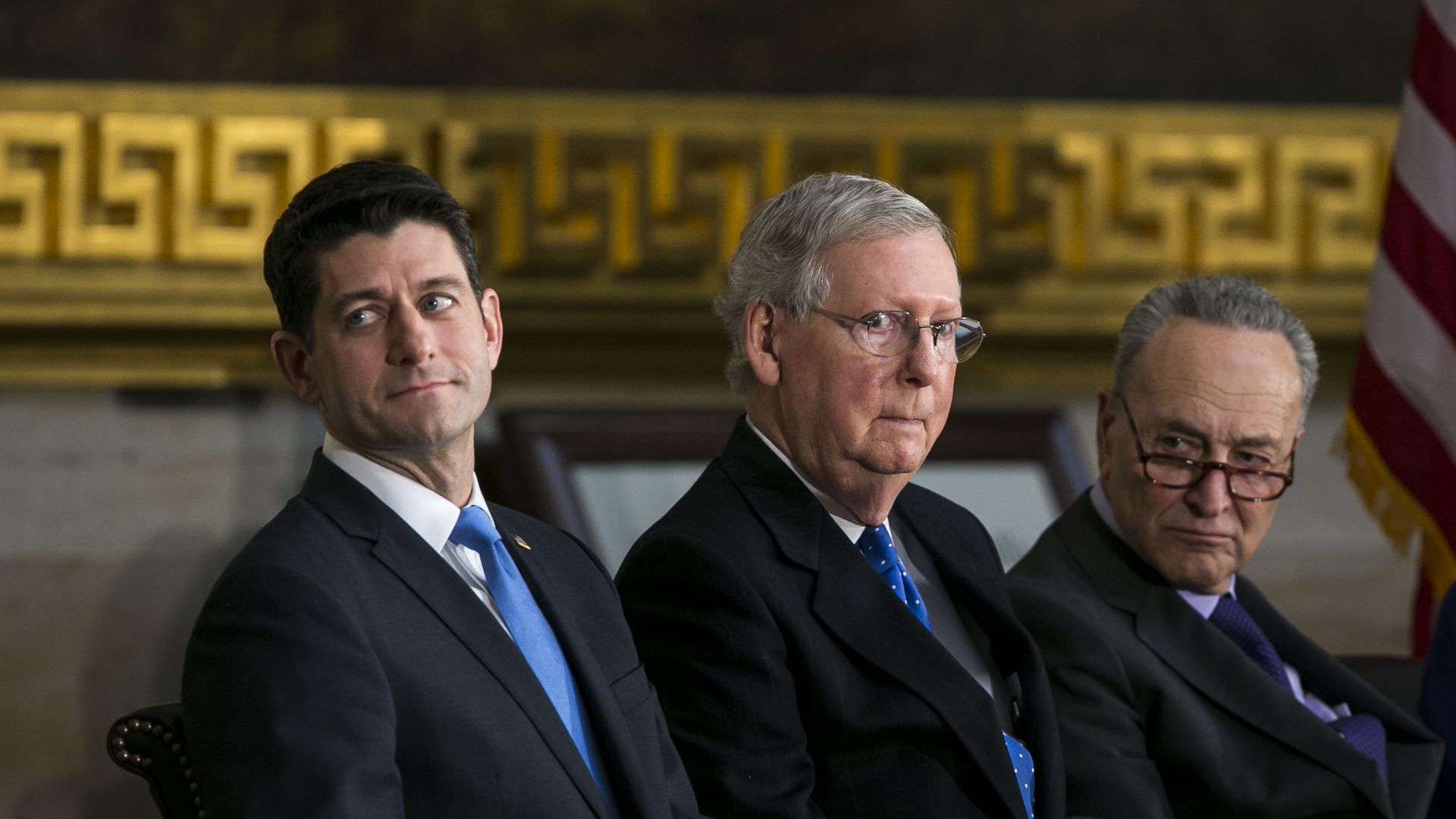 Republicans may have won the government shutdown battle, but there is still no winning strategy for the party on immigration.
The bottom line: No one knows what the White House wants on immigration. So while Democrats may be taking the short-term sting from an angry base, the bigger fight comes in three weeks, when Majority Leader Mitch McConnell has committed to take some action on protection for illegal immigrants who came to the U.S. as children, called Dreamers.
What they're saying:
Brian McGuire, former chief of staff to McConnell: "I think if there's one lesson here it's that the whole idea of filibustering a government funding bill and hoping to get away with it by saying the President's name a lot was a fairly flawed political strategy."
Jim Manley, a former aide to Harry Reid: "Republicans won vote but the immigration issue isn't going away anytime soon. Unless they act these DACA recipients are going to start getting deported in a month or so."
A Democratic strategist: ""If anyone thinks voters will care about a two day shutdown during midterms in 200 days, they're missing the dynamic here. What voters saw is a Washington controlled by Republicans be utterly dysfunctional." 
A former House and Senate leadership aide: "Obviously Republicans won the short term," but going forward, "Republicans in the Senate may be faced with an immigration bill open for amendment, which risks splitting them."
Go deeper: I explained last night why this is such a tough issue for the GOP, and they could easily splinter over what to do.
Go deeper