RNC blames Dems for shutdown, targeting 5 battleground states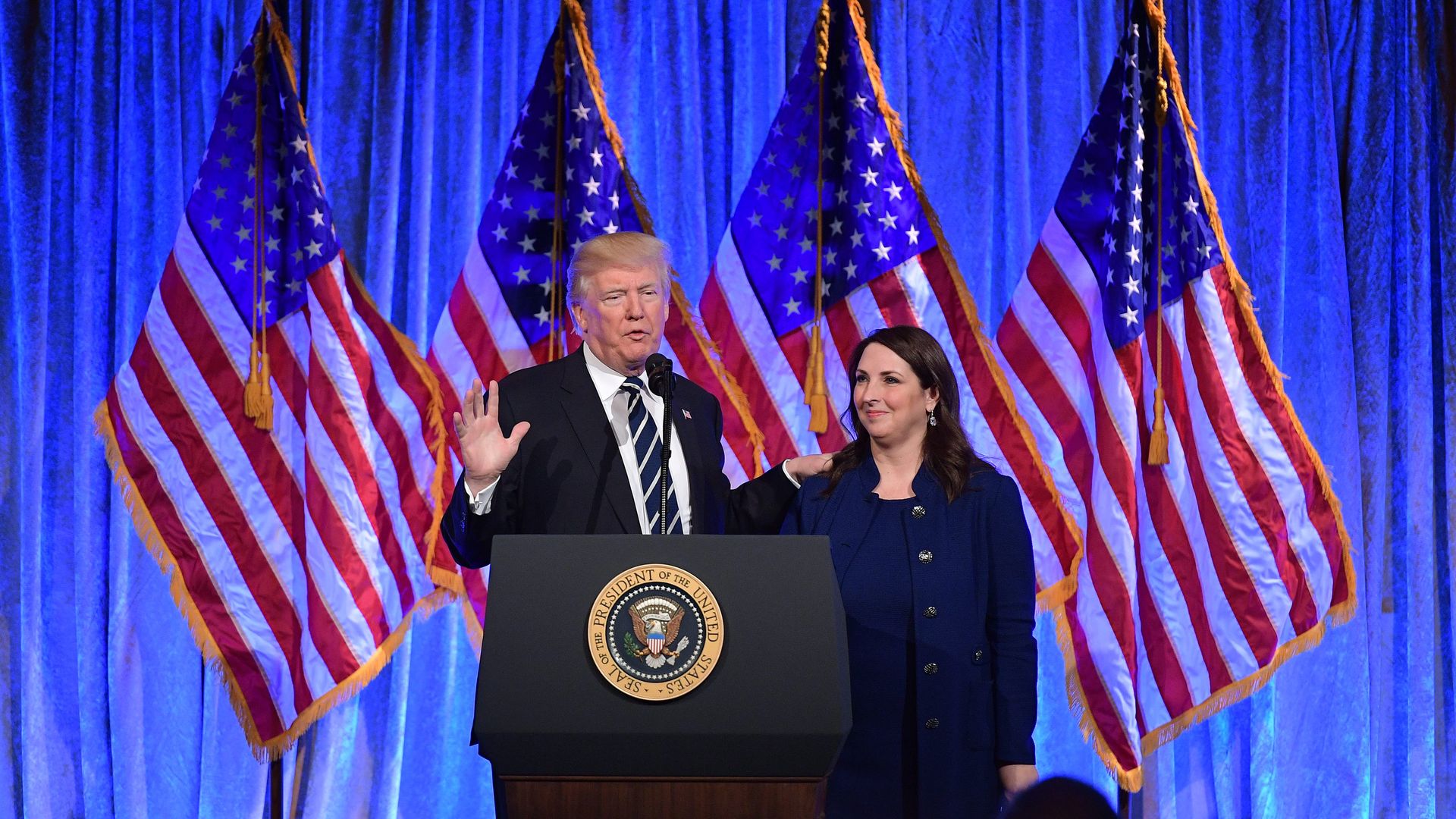 The Republican National Committee launched a six-figure campaign this weekend targeting 2.6 million voters in midterm battleground states with Democratic senators — Florida, Michigan, Ohio, Pennsylvania and Wisconsin. The campaign blames Democrats for the government shutdown.
Why it matters: The GOP has raised a record amount of money, and is already using it to get involved in a few specific, crucial midterm races. This comes after Republicans lost ground in special elections last week in Wisconsin, Idaho and South Carolina, on top of the Virginia and Alabama losses last year. 
From the call script: "Senator Brown recklessly voted to shut down the United States government. Endangering our military servicemen and women and jeopardizing the health of children across the nation."
"For the Democrats who choose once again to jeopardize government funding, November is going to be a wake-up call."

— RNC Chairwoman Ronna McDaniel to Axios in a statement
Go deeper