America suffers a "trust crash" as China rises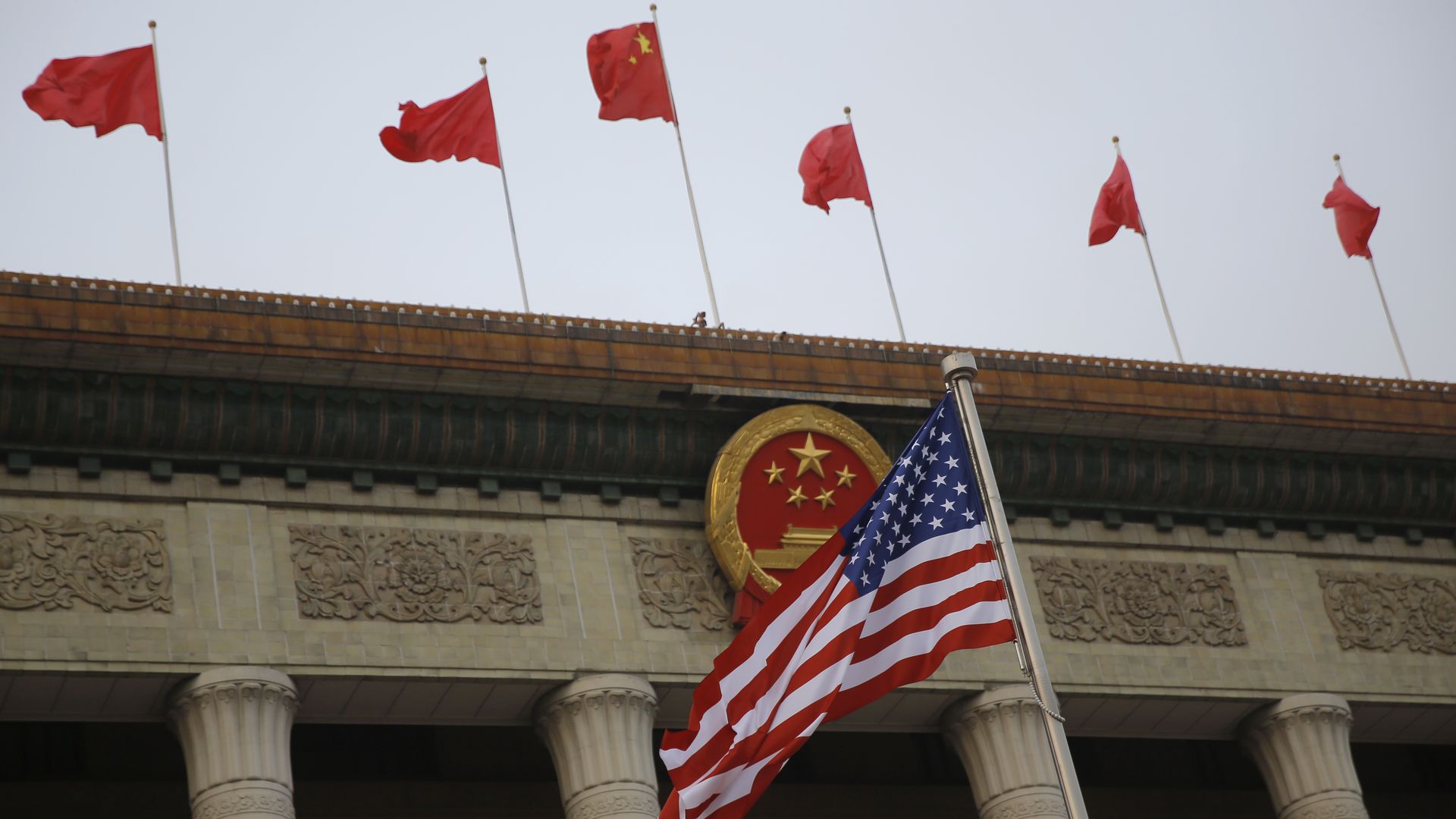 Unveiling the annual Edelman Trust Barometer in conjunction with tomorrow's opening of Davos, president and CEO Richard Edelman told Axios that the U.S. has fallen to "an Iraq war level of trust" around the world.
"It's the first time we've seen such a trust drop delinked from either a major event, or economic chaos."
Among the key takeaways from my interview with Edelman about his firm's study, which found the U.S. has suffered a "trust crash," internally and externally:
"As to brand USA" — how the rest of the world sees the U.S. — "you can see deterioration … over the last four or five years. It doesn't begin with Trump, but it certainly was accelerated."
"So if you're an American company, you now have a trust weight around your ankles."
The U.S. score is "better than China or India [and other] developing countries. But among the developed countries, we're at the low end."
On the massive drop in trust in government within the U.S., for so-called normal times: "This not tied to a specific catastrophic event like 9/11 or Fukushima [nuclear disaster] in Japan. It's also not tied to an economic downturn like the Great Recession."
China, meanwhile, in the opposite direction: "The government is the highest trusted institution, … whereas in the United States, it's the lowest trusted institution."
"It has to do with a sense of confidence and belief in direction and a clear plan and following through, as opposed to freelancing."
Be smart: These results show the limits of "America first" bravado, both internally and externally. With such a strong economy, the U.S. could be in a confident position in these times thanks to tectonic disruption.
Instead, U.S. leaders have a huge repair job ahead and no obvious plans to tackle it.
Go deeper, both by Axios' Sara Fischer ... "Red alert: America suffers record drop in trust; China rises" ... "The institutions Americans and Chinese call 'broken.'"
Go deeper