New Yorker: China "targeted Kushner as a key asset"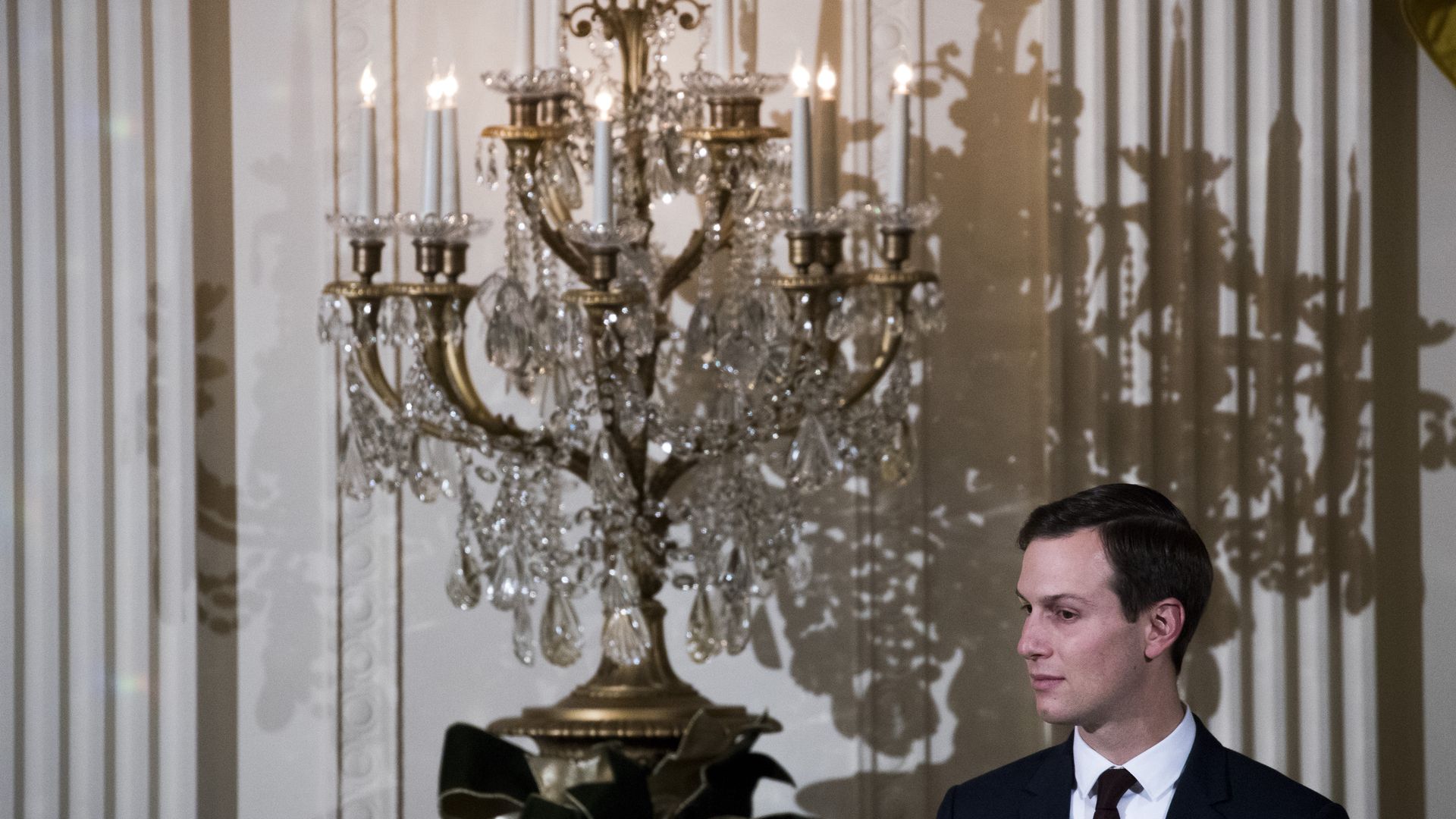 "Jared Kushner Is China's Trump Card: How the President's son-in-law, despite his inexperience in diplomacy, became Beijing's primary point of interest," by Adam Entous and Evan Osnos in the forthcoming issue of The New Yorker.
Why it matters: "Americans are accustomed to reports of Russia's efforts to influence American politics, but, in the intelligence community, China's influence operations are a source of equal concern."
"In early 2017, shortly after Jared Kushner moved into his new office in the West Wing of the White House, ... [a] visitor who came more than once was Cui Tiankai, the Chinese Ambassador to the United States."
"When, during previous Administrations, Cui had visited the White House, his hosts received him with a retinue of China specialists and note-takers. Kushner, President Trump's thirty-seven-year-old son-in-law and one of his senior advisers, preferred smaller gatherings."
"Cui's frequent encounters with Kushner made some people in the U.S. government uncomfortable. On at least one occasion, they met alone, which counterintelligence officials considered risky."
"Among national-security specialists, Kushner's difficulty obtaining a permanent security clearance has become a subject of fascination."
"He was ... added to a list of recipients of the President's Daily Brief ... By the end of the Obama Administration, seven White House officials were authorized to receive the same version of the P.D.B. that appeared on the President's iPad. The Trump Administration expanded the number to as many as fourteen people."
Go deeper: The full story from the New Yorker is worthy of your time.
Go deeper