Iran's Revolutionary Guards feel the forces of moderation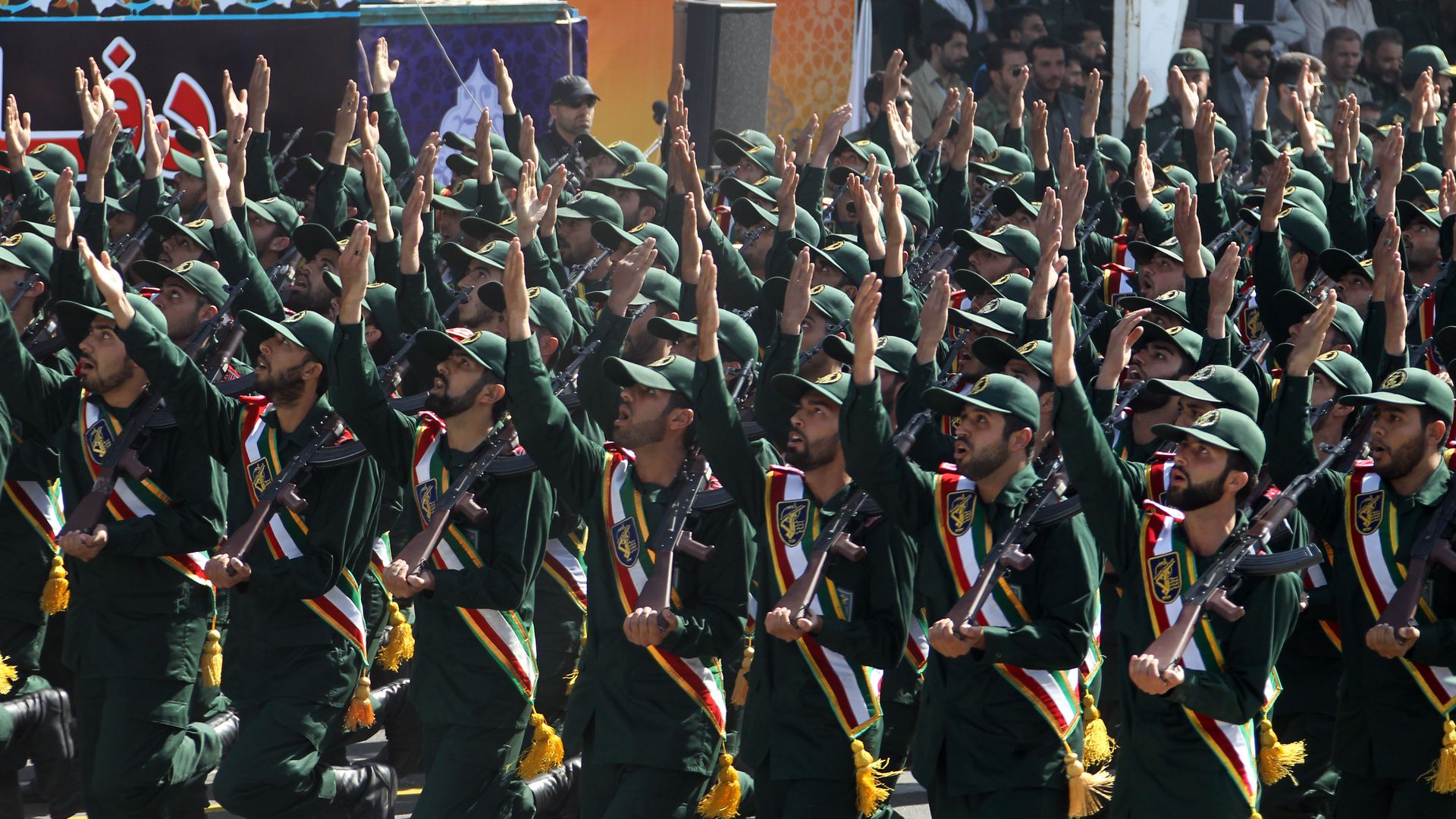 Iran's Revolutionary Guards, an elite branch of the country's military, have been directed to sell assets and businesses that don't pertain to their function, Bloomberg reports. Iran's defense minister, Amir Hatami, told a local newspaper that the government "will pursue this matter until these forces withdraw from irrelevant economic activities."
Why it matters: This directive comes after weeks of protests in Iran over the corruption in its government. The Revolutionary Guards control close to a third of Iran's economy, and instructing the body to shrink its business empire could be a step toward moderation.
The scale of the Revolutionary Guards' influence, via NYT:
Iranian institutions like the Guards have been "allowed to gamble with deposits or run Ponzi schemes with impunity for years, in part because they were owned by well-connected elites."
"All the semiofficial holding companies have major advantages over private businesses in favorable access to capital, tax exemptions and political connections."
"And most or all of them have been plagued by accusations of inefficiency and mismanagement, in addition to insider dealing and other forms of corruption."
Go deeper