Devin Nunes won't show FBI the FISA abuses memo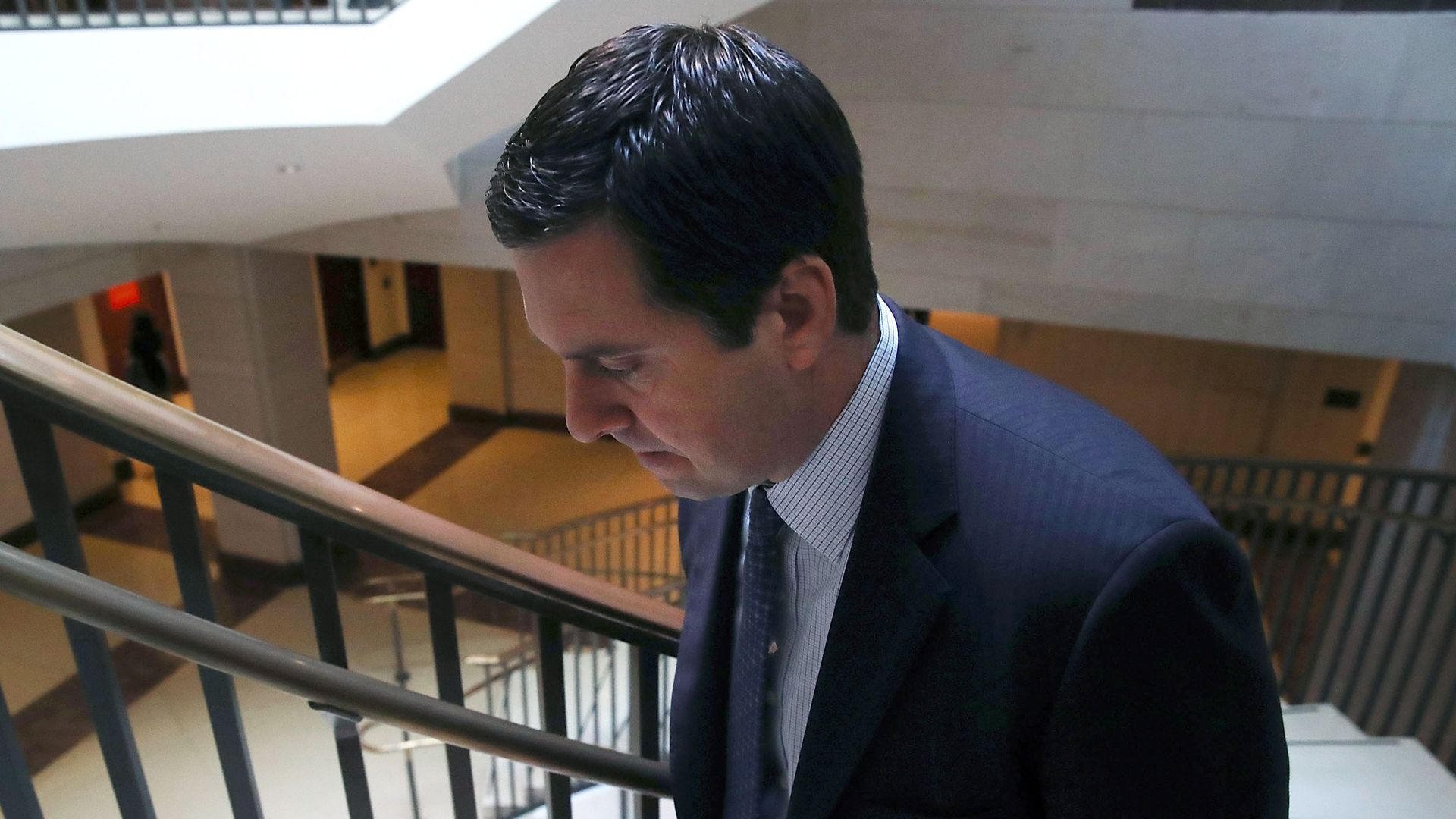 Rep. Devin Nunes, the chairman of the House Intelligence Committee, has declined to show the FBI a memo he co-wrote which accuses the intelligence community of abusing FISA, the Daily Beast reports. The memo alleges that the FBI used the Steele dossier on Trump-Russia ties as a pretext to obtain FISA wiretaps against American citizens.
The backdrop: The classified memo has been thrust into the spotlight with House Republicans and right-wing media demanding that the Intel Committee #ReleaseTheMemo and make the allegations public.
Go deeper