Comcast-NBC merger conditions expire, raising anti-competitive fears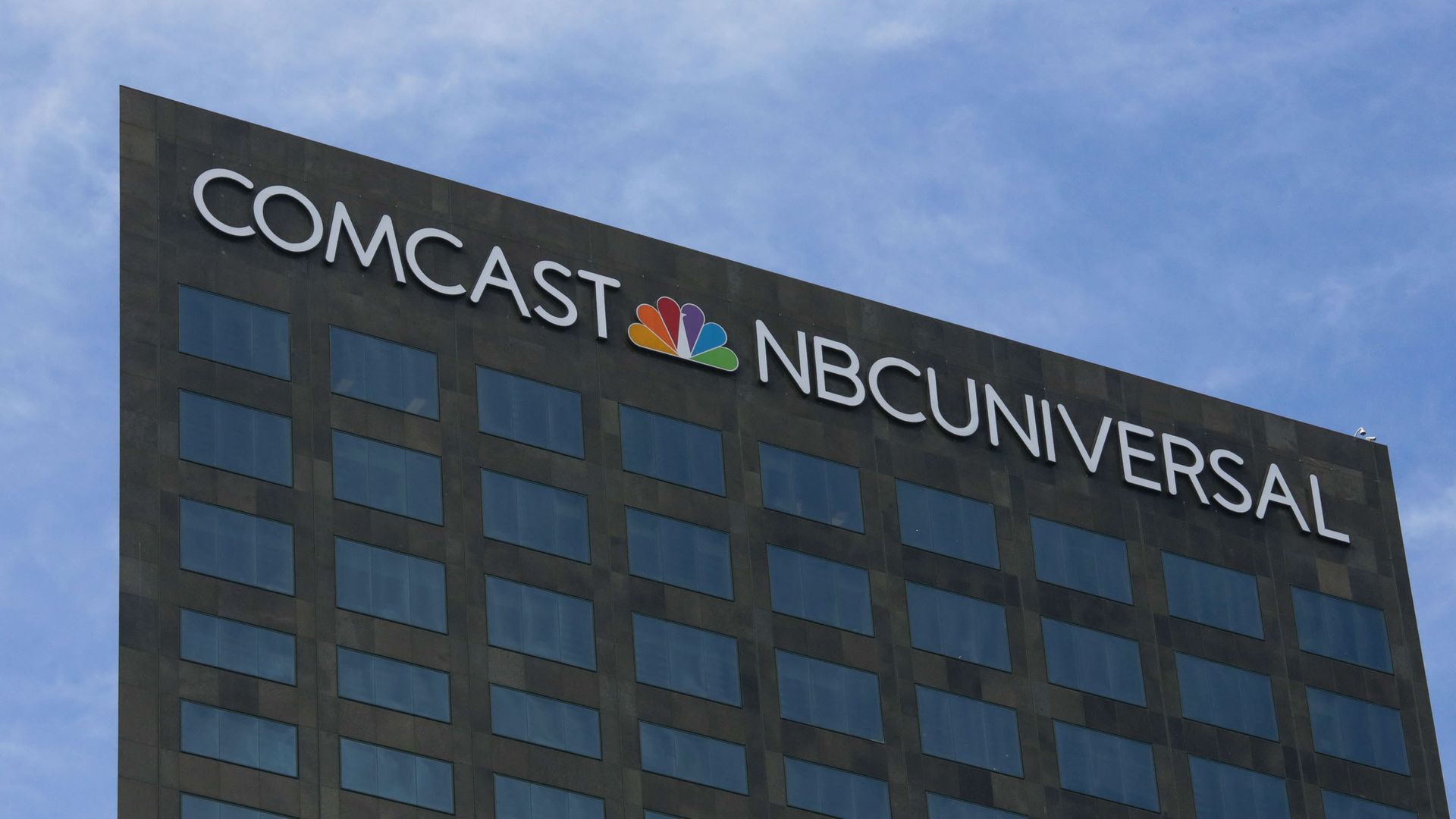 Major conditions imposed by regulators as part of Comcast's merger with NBCUniversal expired Saturday, renewing debate over AT&T's takeover of Time Warner that the Justice Department is trying to block.
Why it matters: When approving the merger in 2011, the Justice Department and Federal Communications Commission required Comcast-NBCUniversal to abide by more than 150 conditions. As they phase out, some worry the media giant will engage in anti-competitive behavior that the conditions were designed to prevent — especially with the FCC's net neutrality rules also going away. (Comcast says it won't.)
What expired: The government-imposed conditions limited the kind of deals Comcast could make with other video programmers and distributors. The last of the other conditions will expire in September.
With those constraints lifting, Comcast-NBCUniversal would, in theory, be able to:
Charge online TV distributors different fees than it charges traditional pay-TV providers, allowing it to recoup some pricing leverage.
Pull access to (or "black out") its networks from other cable and satellite providers, a common negotiating tactic. Under the conditions, Comcast had to take programming-carriage disputes to arbitration. (Axios' Sara Fischer has more here on the rise of disputes between TV networks and cable/satellite providers.)
Have more say over Hulu, in which it owns a stake. Comcast had been barred from influencing its strategic direction since the merger.
What they're saying: Comcast says it's fully complied with — and in some cases even exceeded — all of its obligations under the deal and doesn't expect to change its business practices.
"All of the market segments in which we do business are more robust and more competitive now than they were before our NBCUniversal transaction, including the explosive growth of online video distributors," a company spokeswoman said.
Online TV: Comcast says it's fostered that growth through hundreds of content licenses with online video distributors and by including services like Netflix, YouTube and Sling TV on its X1 platform.
Pay-TV: It says it's reached dozens of content deals with pay-TV providers "without loss of programming to consumers."
Broadband: The company also pointed out its "substantial broadband investment and expansion," and that it continued its low-cost Internet Essentials program beyond the 3 years that were required.
The other side: Some Democrats, however, worry that Comcast will seize the chance to take full advantage of owning the distribution of both content and programming.
In a letter to the Trump administration's top antitrust enforcer last month, Sen. Richard Blumenthal urged the DoJ to consider extending the conditions or even breaking up the company "in order to fully restore competition."
FCC Commissioner Mignon Clyburn still has concerns:
What it means for AT&T: AT&T and Time Warner had used the Comcast-NBCUniversal merger conditions as a model in their case for regulatory approval for their $85 billion deal — an argument the DoJ rejected. Comcast's conditions expire weeks before AT&T fights the DoJ's lawsuit in court.
What to expect: Comcast will tread carefully to avoid giving regulators reason to scrutinize its business practices as it tries to compete with the likes of Amazon and Google in an increasingly crowded online video market. And rivals will be extra-vigilant as the conditions fade away.
"It's not going to be like flipping a light switch where they are suddenly unfettered to do all this crazy stuff so let's go do it," Craig Moffett, an analyst at MoffettNathanson, told Bloomberg last year.
Note: Comcast is an investor in Axios through NBCUniversal
Go deeper