Bipartisan group of senators meet in attempt to end shutdown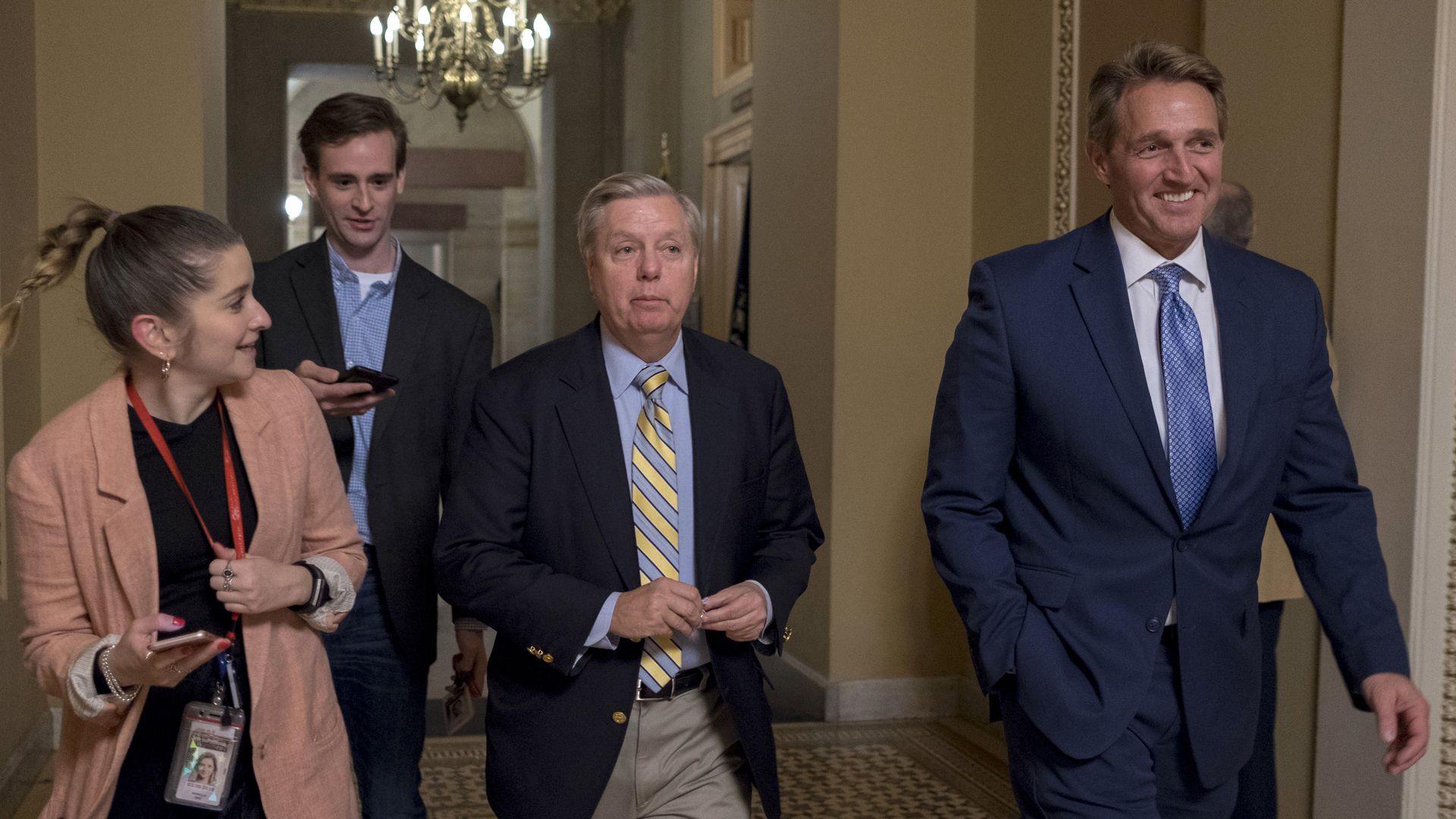 Moderate Senate Republicans and Democrats convened in Susan Collins' office this afternoon in a bipartisan attempt to resolve the government shutdown. On entering, Sen. Lindsey Graham told reporters that he expected a breakthrough tonight — with a three-week continuing resolution and an "understanding" to move forward soon on DACA — and blasted White House senior adviser Stephen Miller by name for contributing to the impasse on immigration:
"As long as Stephen Miller is in charge of negotiating immigration, we're going nowhere. He's been an outlier for years."
— Sen. Lindsey Graham
The participants, per Politico's Elana Schor:
Democrats: Joe Donnelly (IN), Maggie Hassan (NH), Heidi Heitkamp (ND), Doug Jones (AL), Tim Kaine (VA), Angus King (ME, independent — but caucuses with Democrats), Amy Klobuchar (MN), Joe Manchin (WV), Gary Peters (MI), Jeanne Shaheen (NH), and Mark Warner (VA).
Republicans: Susan Collins (ME), Bob Corker (TN), Jeff Flake (AZ), Lindsey Graham (SC), Johnny Isakson (GA), and Mike Rounds (SD).
Go deeper