GOP bouncing back in 2018 polls after tax cuts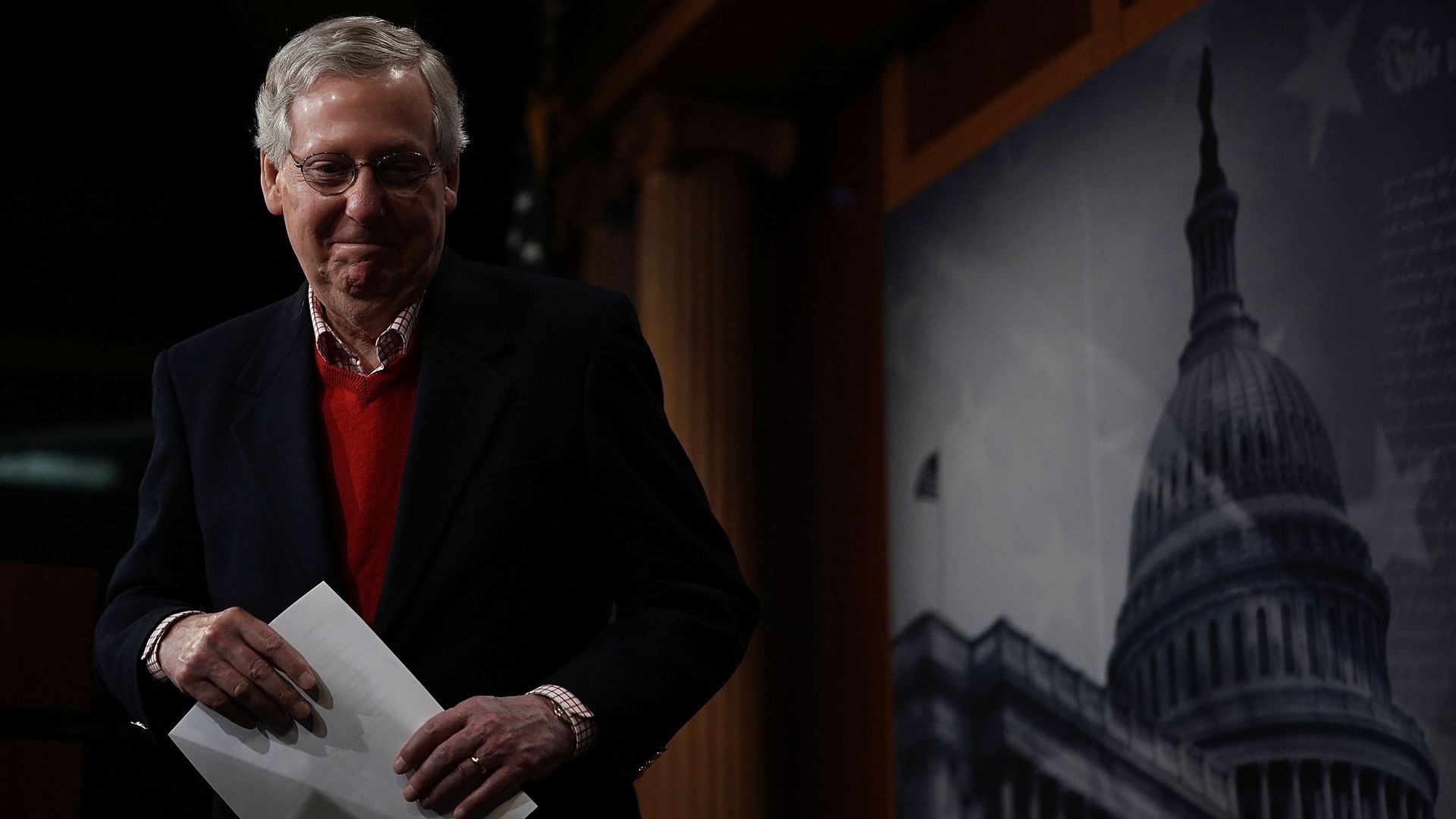 Congressional Republicans have seen a bounce in generic polling against Democrats after passing tax cuts last month. A new CNN poll tightened the margin to 5 points — with Democrats at 49% and Republicans at 44%. The same poll showed Democrats leading by 18 points last month.
Why it matters: The GOP is banking its 2018 hopes on the tax law, and while it's far from universally popular it is making a difference. A 5-point deficit is still bad, though at least the sky isn't falling. One thing that should be worrying: that CNN poll has those excited about turning out for the midterms favoring Democrats by 15 points.
More on that trend:
For more great news and analysis in your inbox each day, be sure to sign up for Mike Allen's Axios AM and Axios' other newsletters.
Go deeper