Government shuts while Senate talks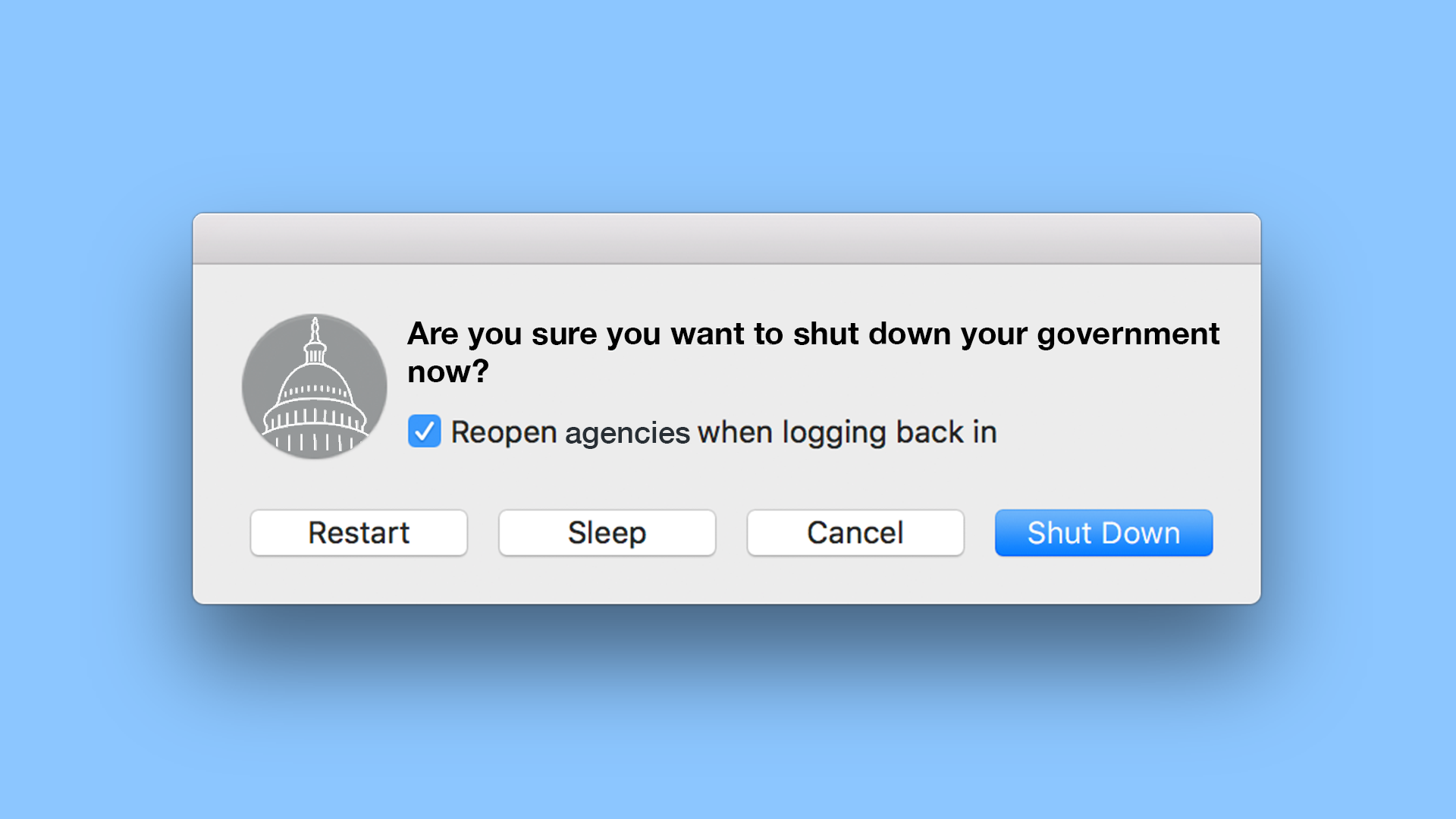 Today is President Trump's first anniversary in office, but his planned celebration is clouded by the first government shutdown since 2013 — and the first modern shutdown with one party controlling the White House and Congress:
Speaking on the Senate floor at 12:17 a.m., Senate Majority Leader Mitch McConnell called the shutdown "100% avoidable," blaming Democrats for "shoehorning" immigration in the negotiations.
McConnell's key quote: "Almost everybody on both sides doesn't understand how we ended up here. Because most of this stuff, we agree on."
Senate Democratic Leader Chuck Schumer, following him at 12:23 a.m.: "What happened to the President Trump who asked us to come up with a deal, and promised that he'd take heat for it? ... He backed off at the first sign of pressure."
Many experienced Republican operatives believe the party will be clobbered in public opinion, since the GOP controls the whole government.
A source close to Republican leadership gives me the argument that Democrats will pay the greater political price: "Furloughing, not paying troops, pulling children's health insurance all over illegal immigration is untenable to say the least. In the states that matter in 2018 it's a kiss of death."
Our prediction: Regardless of whether Rs or Ds ultimately get blamed more, a shutdown is bad for incumbents, both parties. So top sources in both parties expect the shutdown will be short — solved over the weekend or early next week.
P.S. "Massive confusion spreads through federal bureaucracy ahead of shutdown deadline," per WashPost: The White House is determined to keep the government as functional as possible, but the vast workforce typically scales back when its congressional appropriations expire.
White House budget director Mick Mulvaney, at a pre-shutdown briefing: "Parks will be open this time, and they weren't before ... but things like the trash won't get picked up.  Fannie and Freddie will be open. The Post Office will be open. The TSA will be open." (Full text)
Go deeper