Trump turns to Chuck Schumer in attempt to prevent shutdown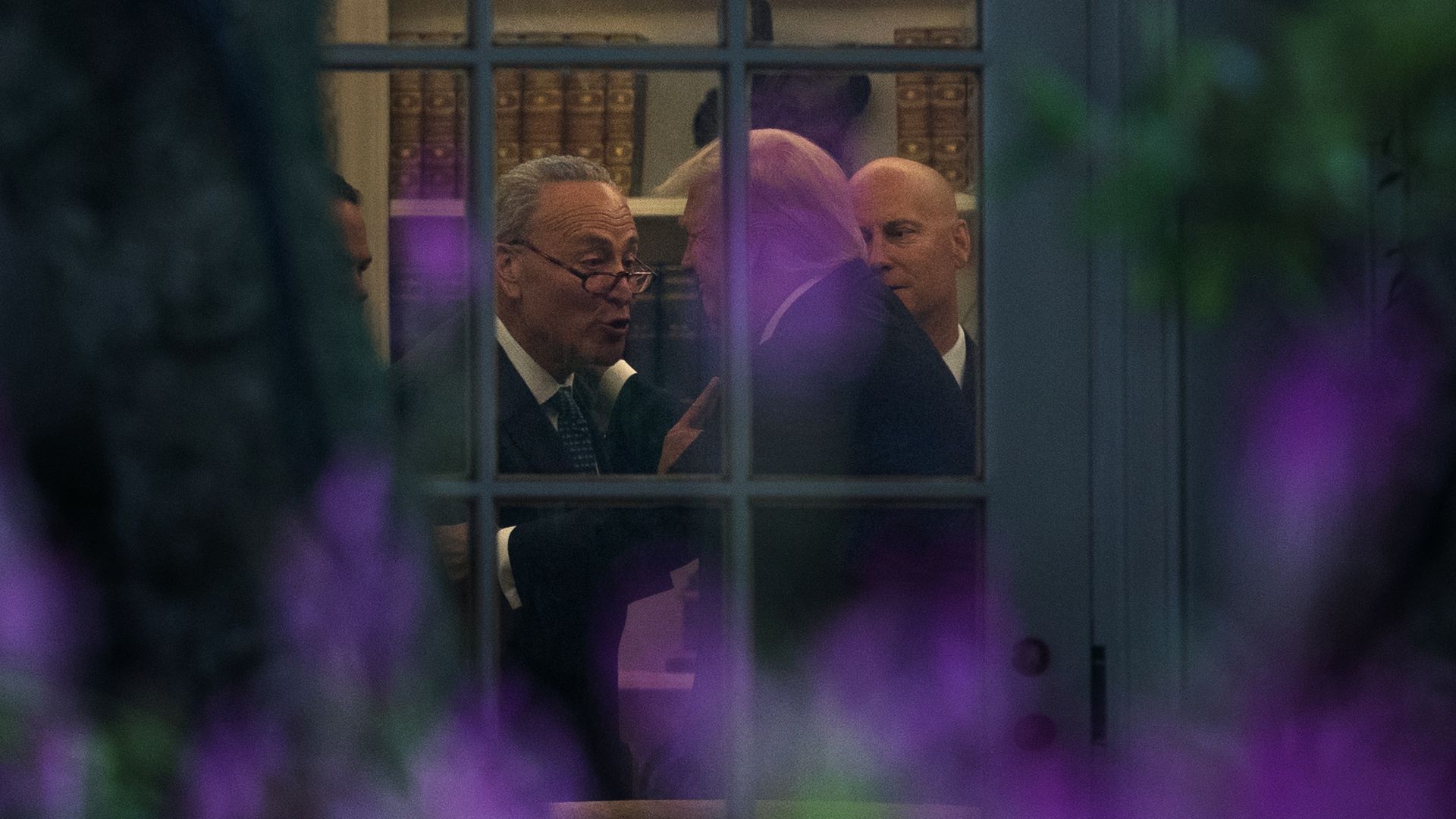 In a last-ditch effort to avoid a government shutdown tonight, President Trump invited Senate Minority Leader Chuck Schumer to the White House for what the NYT's Michael D. Shear reports is a one-on-one sitdown to discuss a deal.
Why it matters: Trump's dual desires to be seen as a bipartisan dealmaker and have good press have Republicans in Congress spooked.
What Schumer said at his weekly press conference yesterday:
"The overwhelming number in our caucus have said they don't like this deal and they believe if we kick this can down the road this time, we'll be back where we started from next time. So there's very, very strong support not to go along with their deal.
The revulsion toward that bill was broad and strong. We Democrats believe that we want to do everything we can to avoid a shutdown, but we Democrats believe if there is one, it will fall on the Republicans' backs — plain and simple."
Go deeper