House passes government spending bill, Senate to vote Friday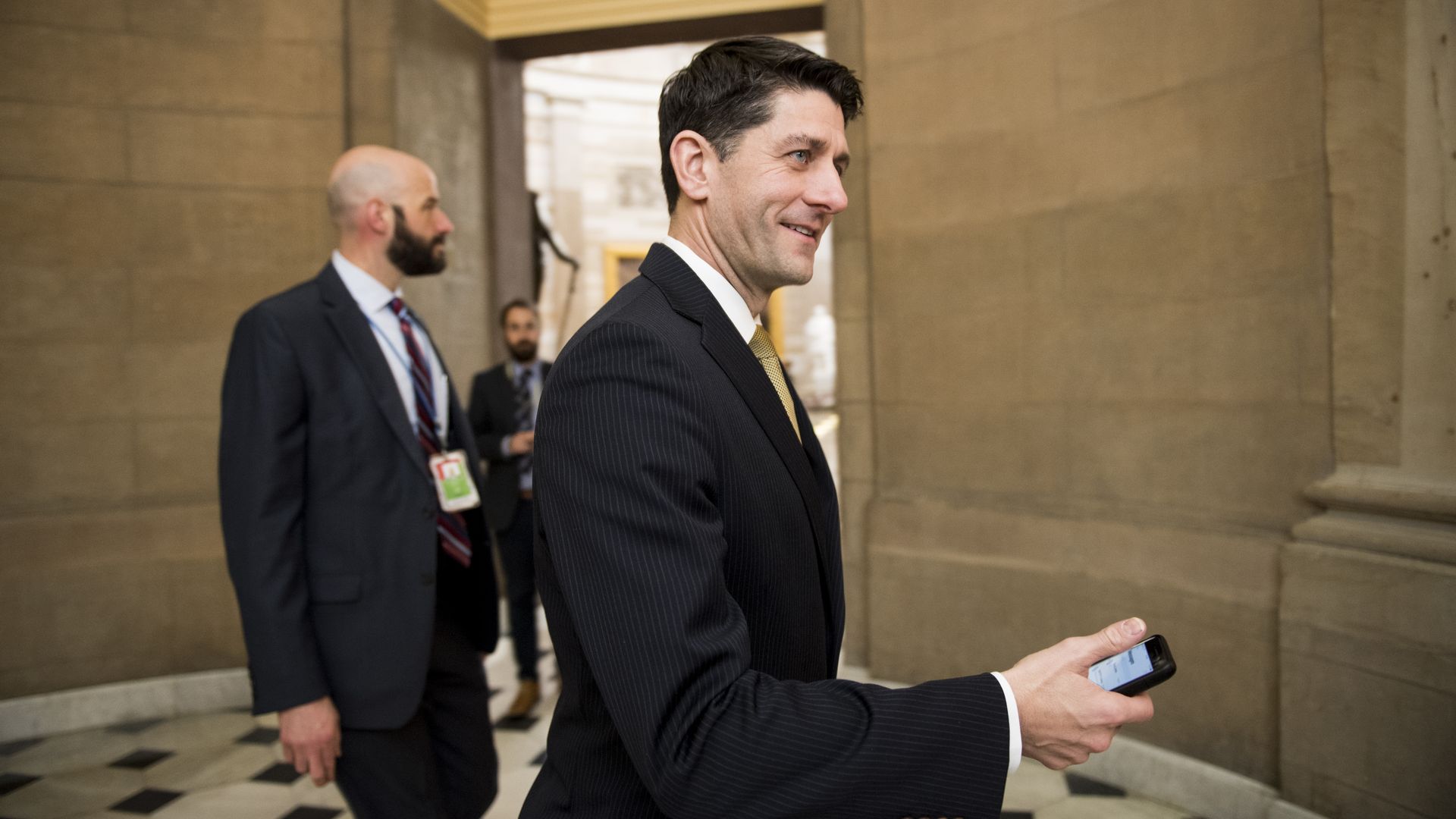 The House passed a government spending bill tonight with only about a dozen votes to spare, a big victory for House Speaker Paul Ryan after conservatives had threatened to sink the bill. All but six Democrats voted against it, along with 11 Republicans. The bill also funds CHIP for six years.
What happens next: The Senate is set to vote on the bill tomorrow, where it doesn't appear to have the votes to pass. It cleared a procedural vote tonight. If Congress doesn't pass a spending bill by midnight tomorrow, the government will shut down.
This story has been updated with tonight's Senate action.
Go deeper