John Kelly: White House didn't tell Bannon to use executive privilege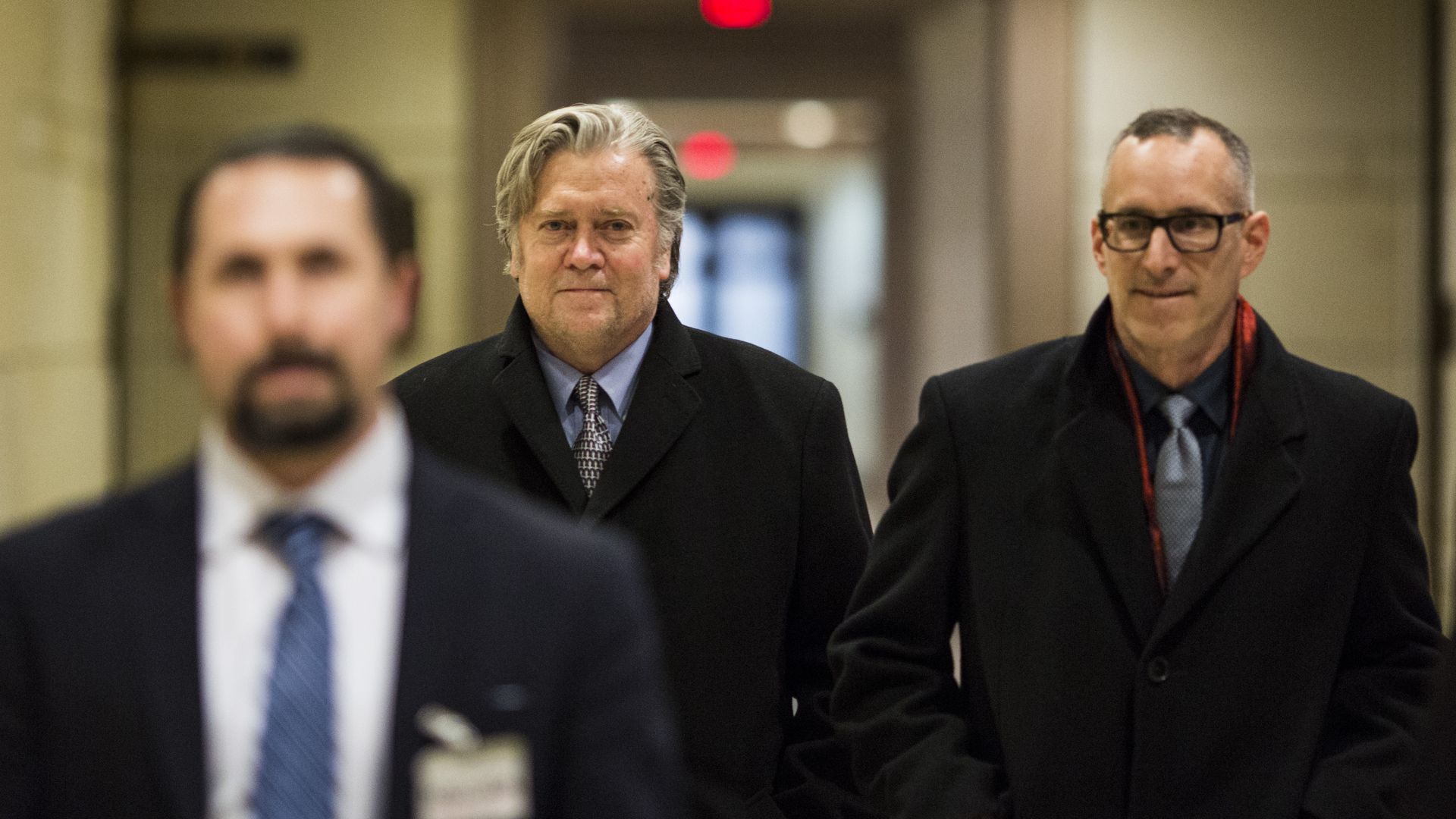 "Trump's Chief of Staff John Kelly told Fox News ... the White House did not tell former Trump chief strategist Steve Bannon to invoke executive privilege in closed testimony before Congress on its probe of alleged Russian meddling in the 2016 U.S. election," via Reuters.
Bannon's lawyer, Bill Burck, tells Jonathan Swan: "We were told by White House lawyers that Mr. Bannon was not authorized to speak about his time on the transition or in the White House until the Committee and the White House agreed on the proper scope of questioning.  ... Perhaps [Kelly is] saying that the White House did not ask Mr. Bannon to invoke executive privilege in the formal legal sense."
"The White House instructed Mr. Bannon not to talk about the transition and the White House until the President decides what information he will invoke executive privilege over and what information he will not.  That had not happened as of yesterday or today. "
Why it matters, from Axios PM: Bannon instantly becomes Trump's most dangerous man. Other campaign or White House alumni want to preserve access to Trump. But Bannon has already burned every bridge, and now has zero attachments to Trump's inner circle. Bannon saw and knows a lot, and his team has signaled he'll tell Mueller anything he's asked.
Go deeper: Jonathan Swan, "Inside the room: What Steve Bannon told Congress."
Go deeper