Two more senators come out against short-term funding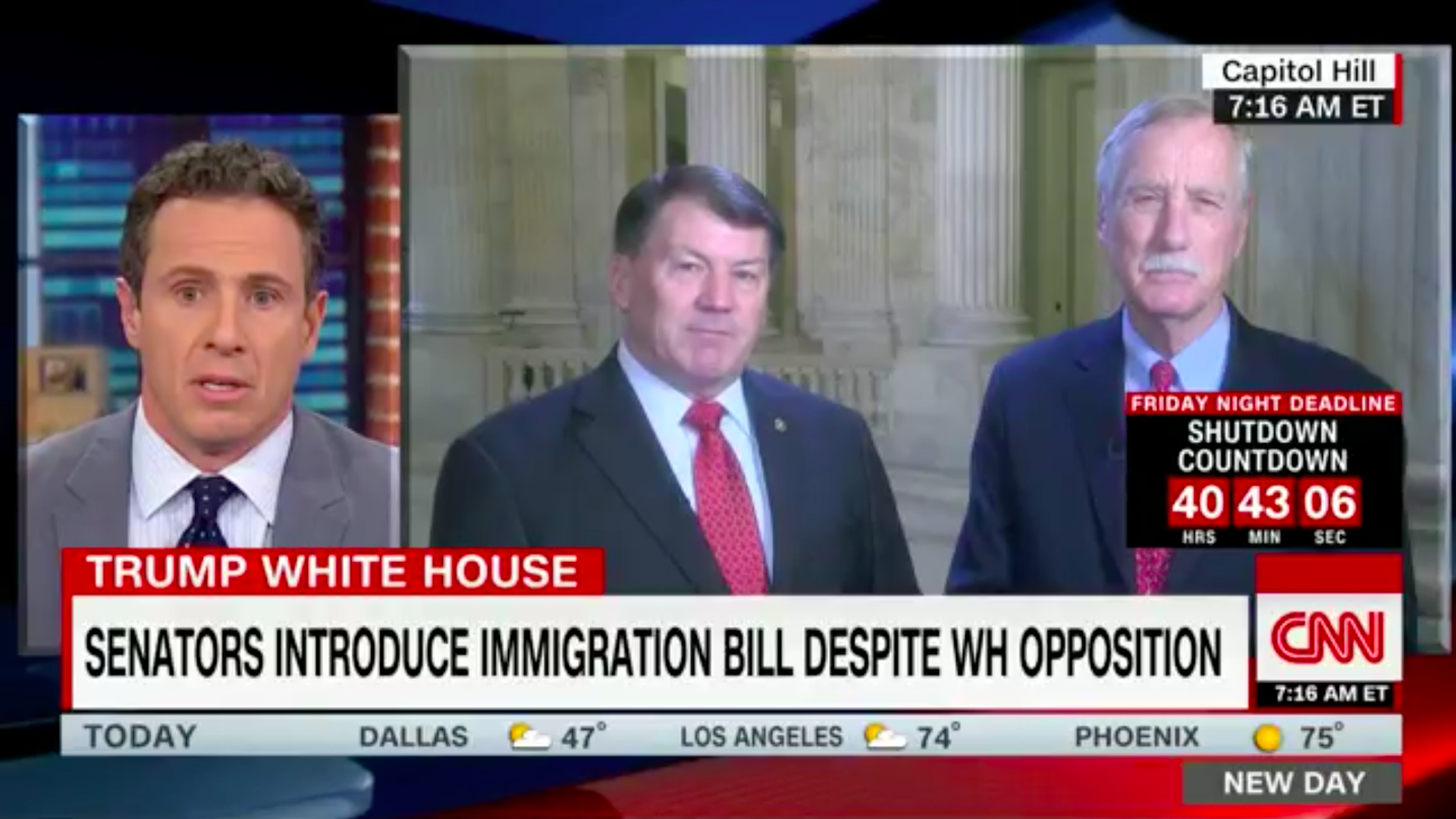 Republican Sen. Mike Rounds and independent Sen. Angus King announced they would not vote for the short-term funding bill, or continuing resolution (CR), on CNN's "New Day" this morning.
Why it matters: The Senate no longer has even 50 Republicans to vote to keep the government funded past tomorrow's deadline. In theory, all Senate Republicans and at least 10 Democrats would be needed to pass the bill.
Go deeper: What a government shutdown means for you
Go deeper