Senate Democrats confident they can stop the spending bill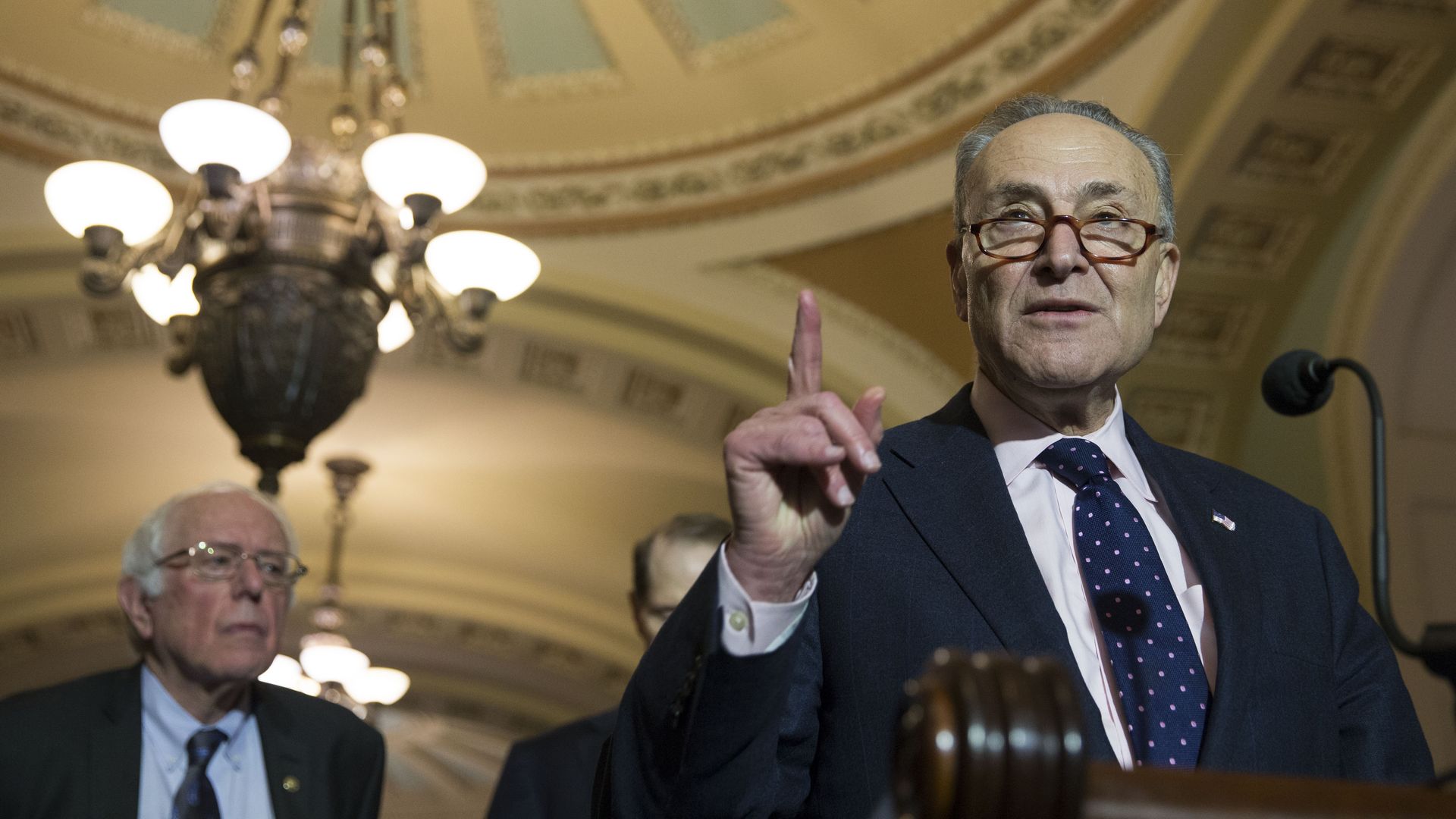 Senate Democrats are confident they have the votes to oppose the Republican short-term spending bill to keep the government open while broader negotiations continue, according to four Democratic aides who spoke with Axios.
Why it matters: Democrats' opposition reflects their growing unwillingness to capitulate to Republicans who aren't giving them what they want — namely signing off on their bipartisan DACA deal from last week — even if it means causing a government shutdown.
Politico, which first reported the Democrats' confidence on this, quoted a Democratic senator saying: "I am convinced that between Republicans who publicly said they're [voting] no and Democrats who said they're a 'no,' there are not enough votes in this chamber" to pass the House plan.
What to watch: The blame game. If they're successful, Republicans will paint Democrats as the "shutdown party," even though the GOP controls both the House and the Senate. And Democrats will blame Republicans who removed immigration provisions from the spending bill and instead used children's healthcare as a way to gain votes.
Go deeper