FBI investigating whether NRA used Russian money to help Trump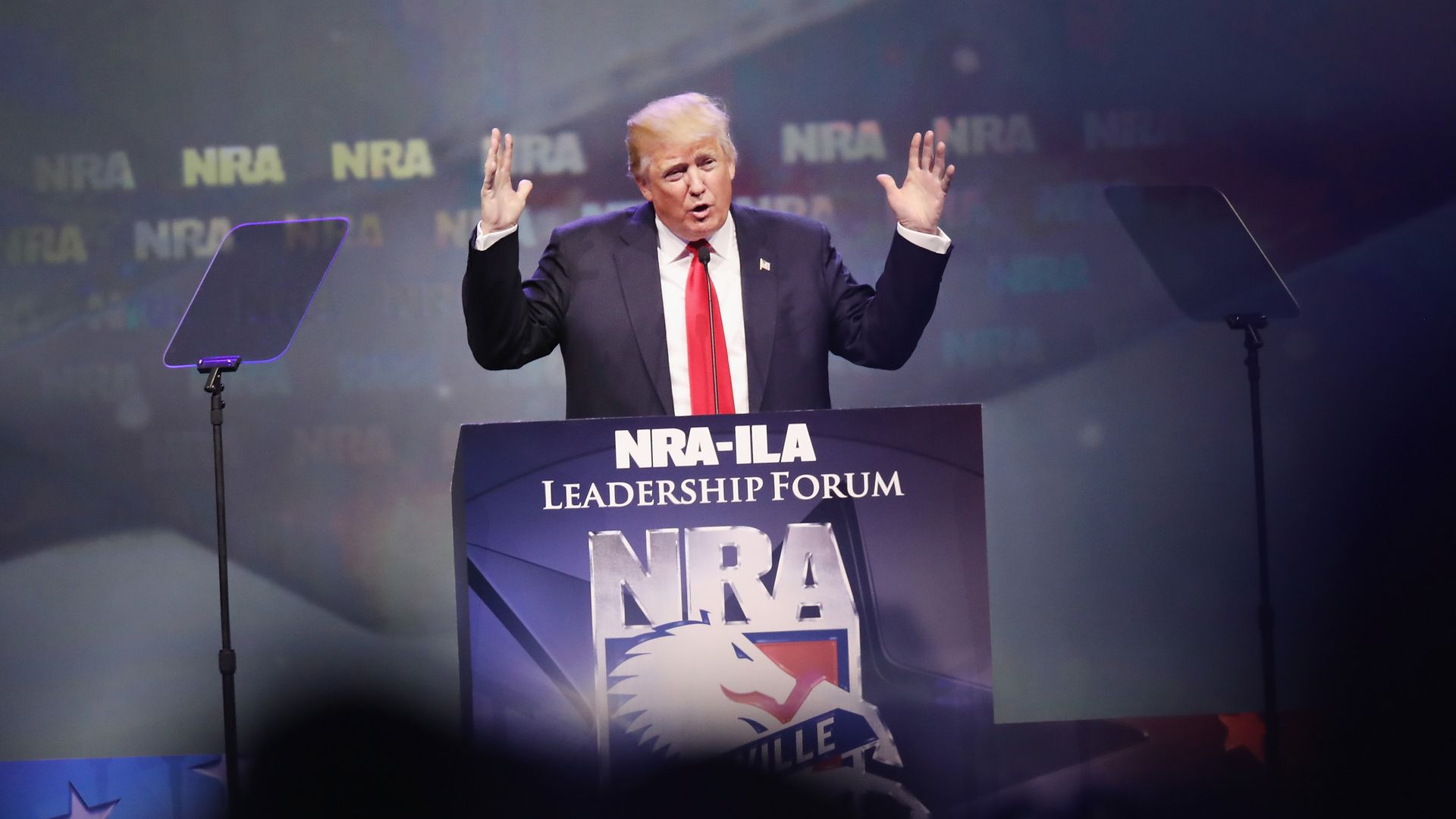 The FBI is investigating whether top Russian banker Alexander Torshin, who has close ties to the Kremlin, sent money to the NRA to help President Trump win the election, reports McClatchy.
Why it matters: The NRA spent $30 million to support Trump in 2016, triple what they spent on fellow Republican Mitt Romney in 2012. The sources of those donations were not disclosed, and two people told McClatchy that the gun lobby's actual election spend may have been closer to $70 million.
Torshin is a lifetime NRA member who has been described as a "godfather" in a Russian organized crime syndicate known as Taganskaya. In November, NBC News reported that Jared Kushner nixed a meeting between Torshin and the Trump campaign, though Kushner later failed to disclose the email exchange.
In May 2016, Torshin reportedly sat next to Donald Trump Jr. at a private dinner hosted by the NRA.
Go deeper