Report: Dreamers contribute $42 billion to annual GDP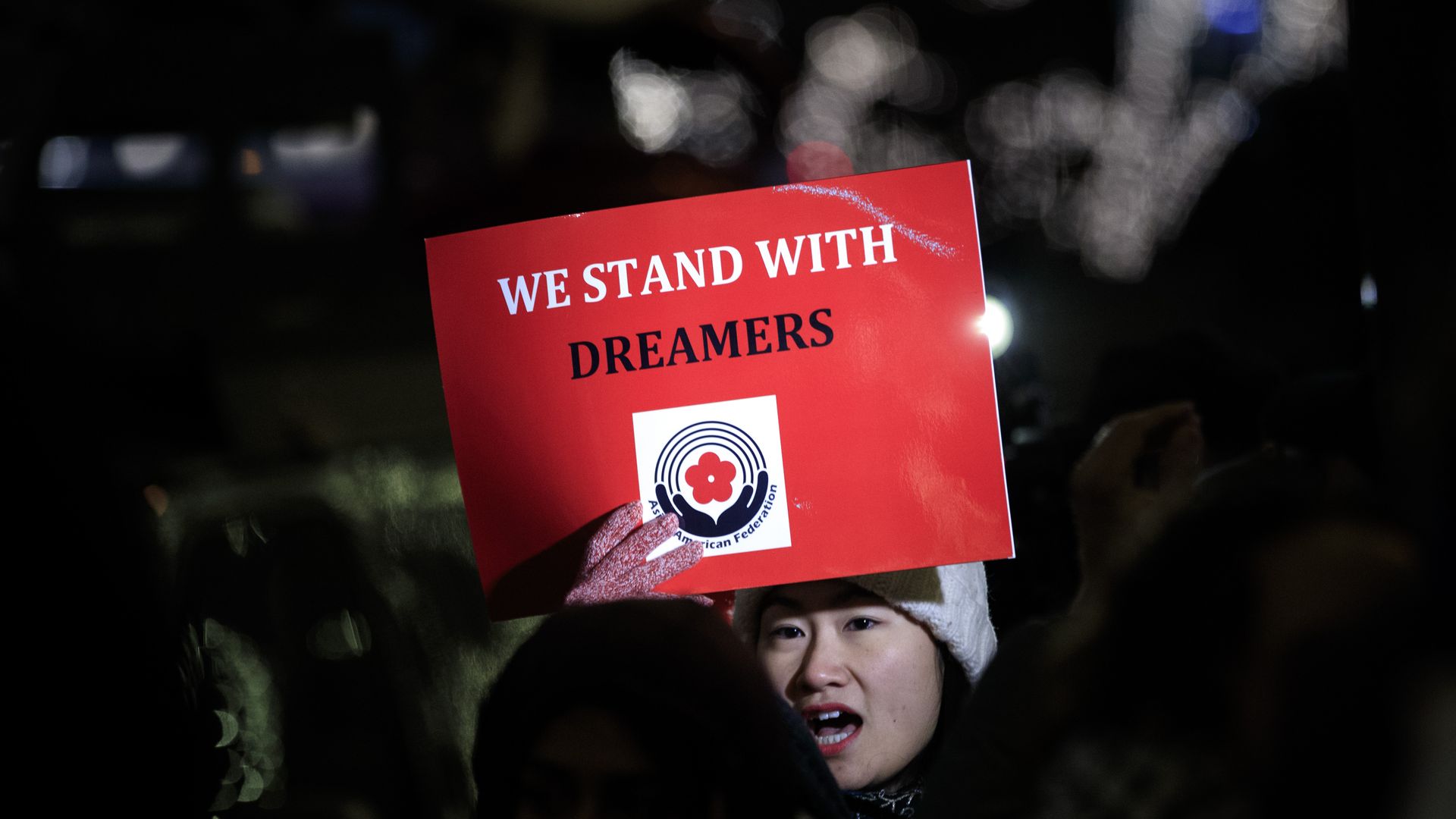 DACA recipients contribute a net $3.4 billion to the U.S. Treasury and $42 billion in annual GDP, according to an Axios review of research from the American Action Forum.
Why it matters: One of the most disputed questions in the debate over the 690,000 Dreamers currently protected by DACA is their impact on the U.S. economy and federal balance sheet. AAF's estimates are among the first to find that deporting all DACA recipients would cost taxpayers between $7 billion and $21 billion and reduce GDP by 0.4%.
By the numbers:
DACA recipients currently under protection: 690,000
DACA recipients who are employed: 382,000
Average annual GDP contribution per worker: $109,000
Total annual GDP contribution: $42 billion
Cost to federal budget: $7.4 billion
Revenue to federal budget: $10.8 billion
Net contribution to federal budget: $3.4 billion
Cost of deporting all DACA recipients: $7 billion to $21 billion
Go deeper