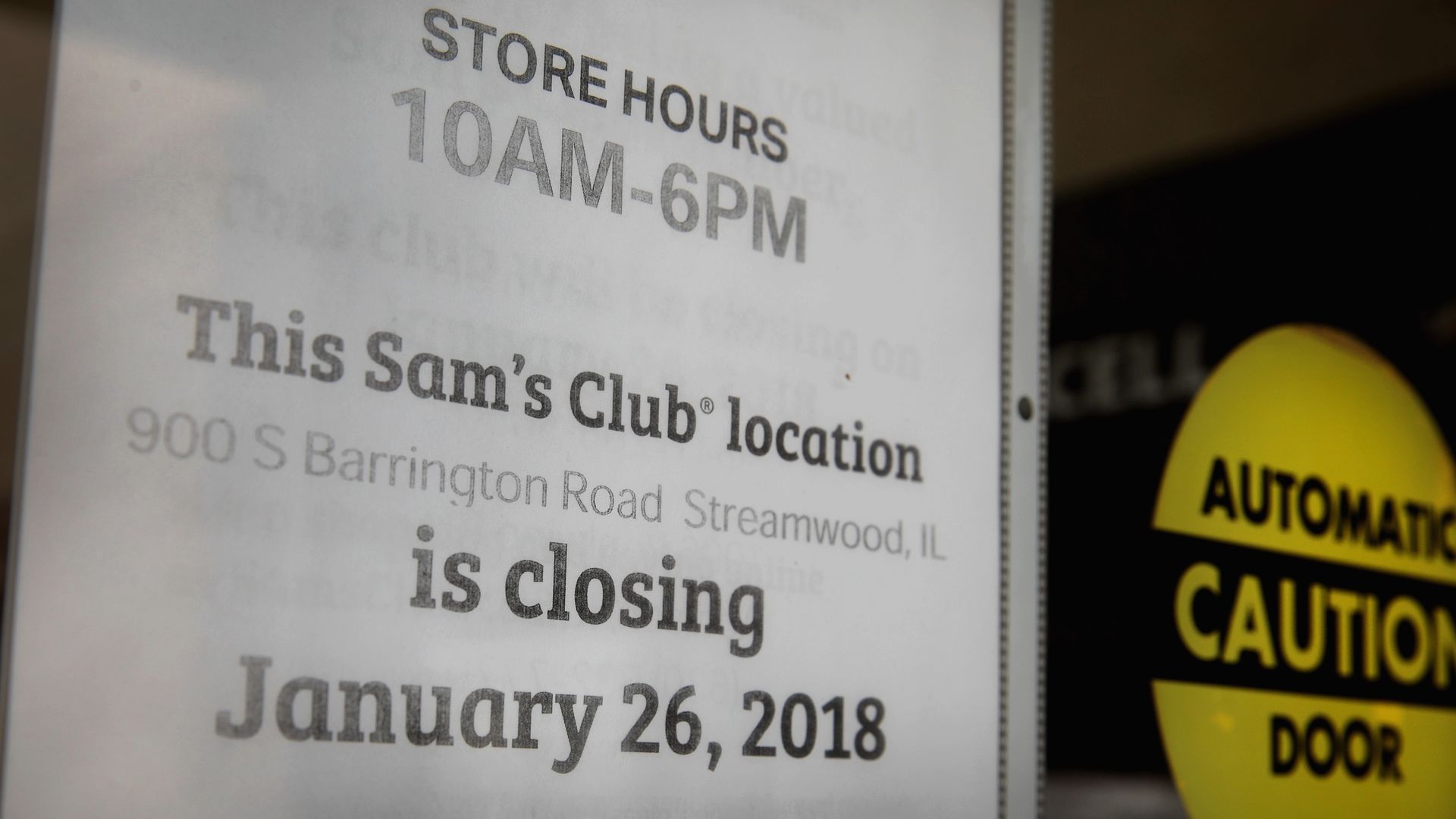 Walmart last week became the GOP's poster child for how tax reform helps workers when it raised its minimum wage to $11 an hour — until, just a few hours later, it said it will also close 63 Sam's Club stores and cut 10,000 employees. And then Tuesday, the WSJ reported that the retailer is cutting another 1,000 jobs — this time at the corporate level. 
Why it matters: These moves capture the new tax law's schizophrenia. While delivering bonuses and raises for workers, it hasn't mastered the rapidly changing economy.
Conservatives would probably argue that cutting corporate taxes frees businesses to innovate. But the reality is that most of the ideas behind the policy have already been tried with only ambiguous success since the 1980s. 
What is actually happening is that Walmart is taking the actions it thinks it needs to compete with Amazon.
Key quote: "Retail is changing rapidly and we are transforming to meet the needs of our customers," Wal-Mart spokesman Blake Jackson told the newspaper. She went on, "To help compete and win in this environment, we must make changes across our company to enable further investments in our strategic business priorities and growth."
Go deeper