Kelly told Dems Trump's wall promises were "uninformed"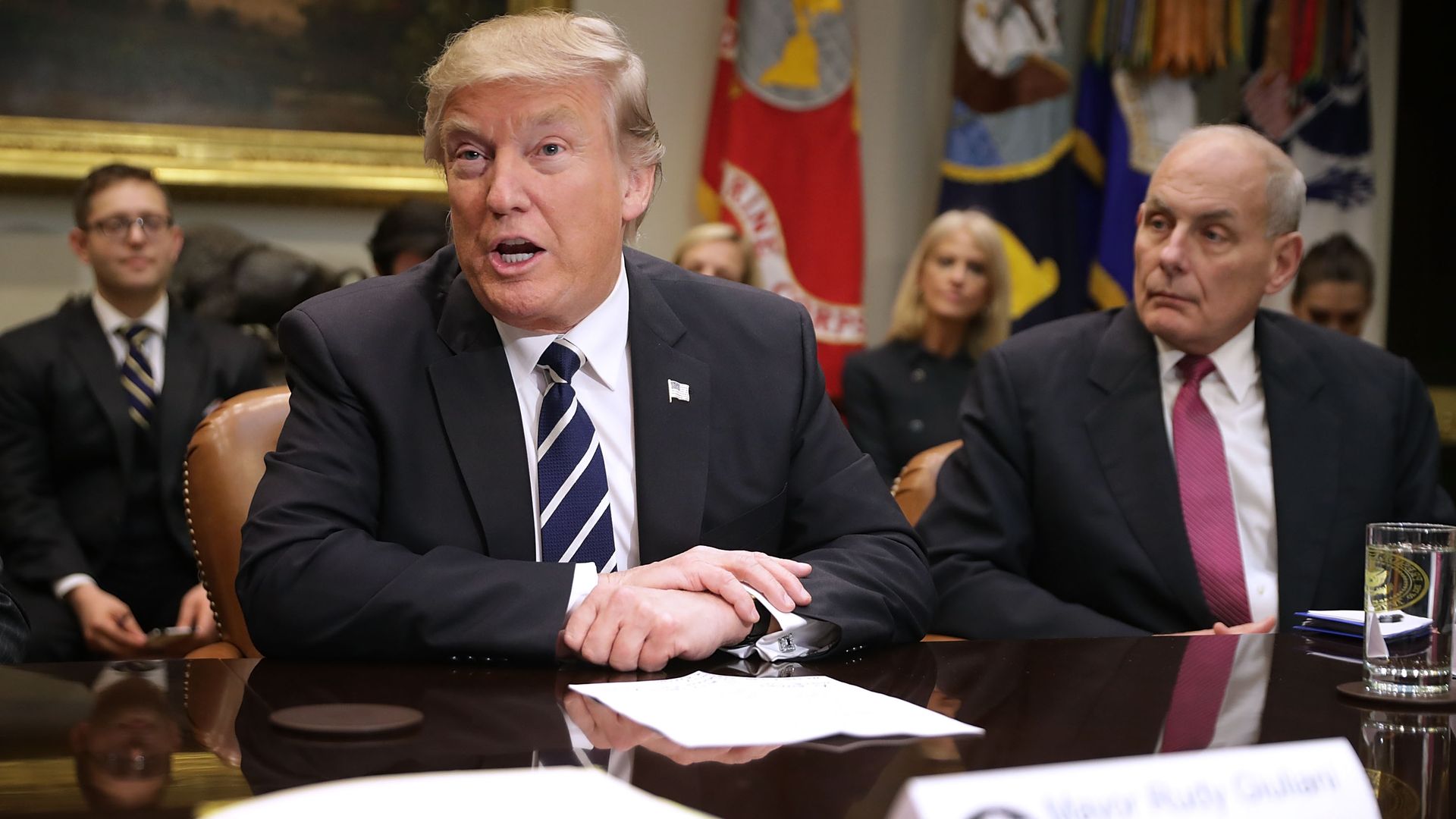 President Trump's Chief of Staff John Kelly told congressional Democrats on Wednesday that the president's campaign promises about the border wall were "uninformed," the Washington Post reports. Kelly said the U.S. won't construct a physical wall along the entire border with Mexico, despite Trump's claims to the contrary.
The details: Kelly made the comments during a meeting with members of the Congressional Hispanic Caucus and the Congressional Asian Pacific American Caucus, among others, "who have been deeply critical of Trump's position on immigration policy," the Post reports.
Go deeper