Immigration debate deals with the "shithole" setback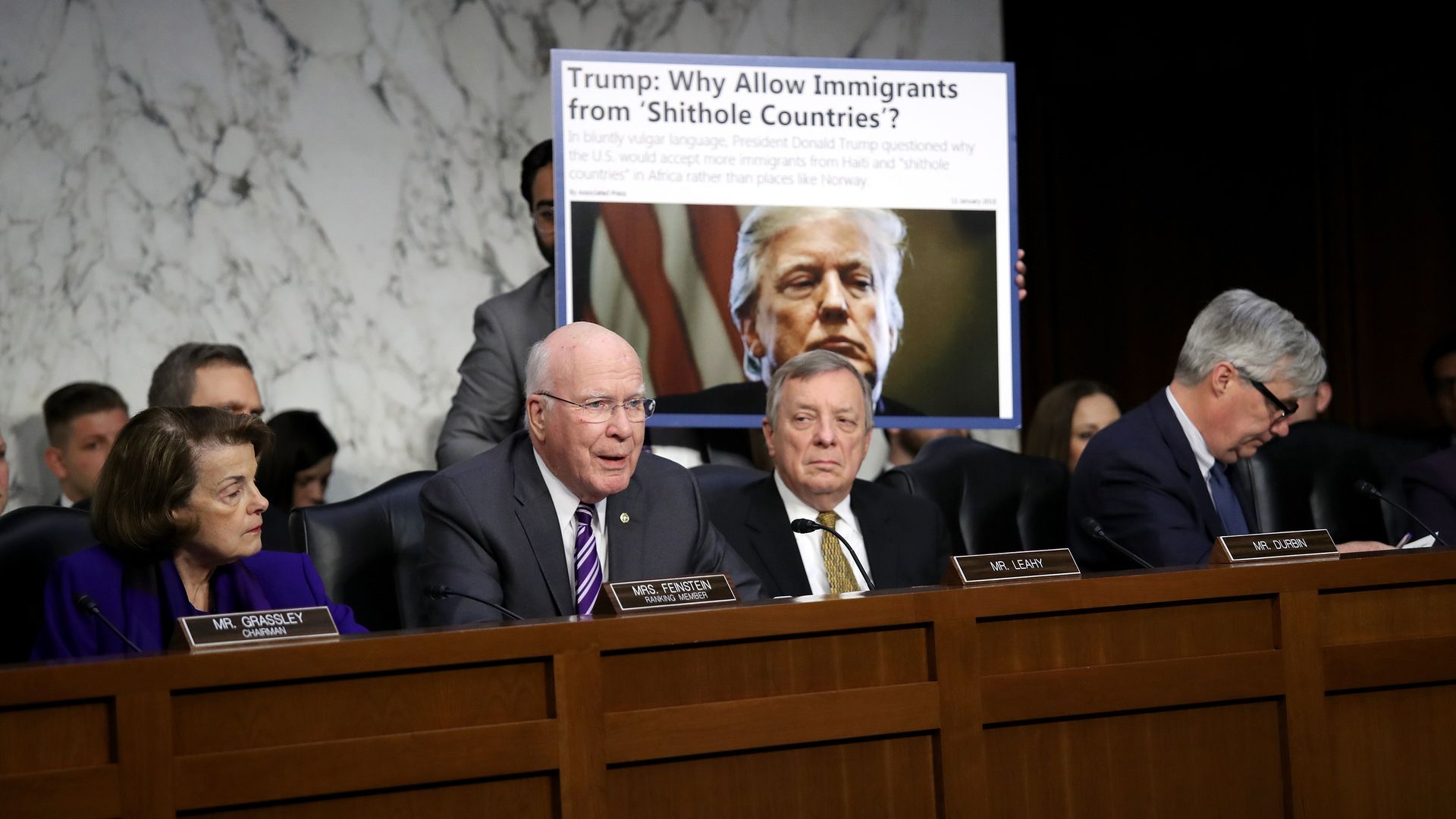 "A burst of public acrimony across Capitol Hill ... exposed how much negotiations on immigration ... have been set back since President Trump's use of a vulgar expression," the WashPost reports in its lead story.
Why it matters: A Friday deadline looms "to pass a new spending bill in time to avert a government shutdown."
What's being held up: "Aides to top congressional leaders met ... to try to salvage a deal to meet a March deadline to legalize the status of ... 'dreamers,' while also beefing up border security."
What's next: "GOP leaders kept pushing ... to pass a short-term, stand-alone spending bill with no immigration reforms included. ... [That] would probably push negotiations on immigration into February, an outcome Democrats hope to avoid."
Happening today: "In a sign that the White House is still trying to work with Democrats, White House Chief of Staff John F. Kelly is scheduled to meet Wednesday morning with members of the Congressional Hispanic Caucus, a bloc he has sparred with in the past over immigration policy."
Go deeper