Report: ICE plans Bay Area sweep, may arrest 1,500+ illegal immigrants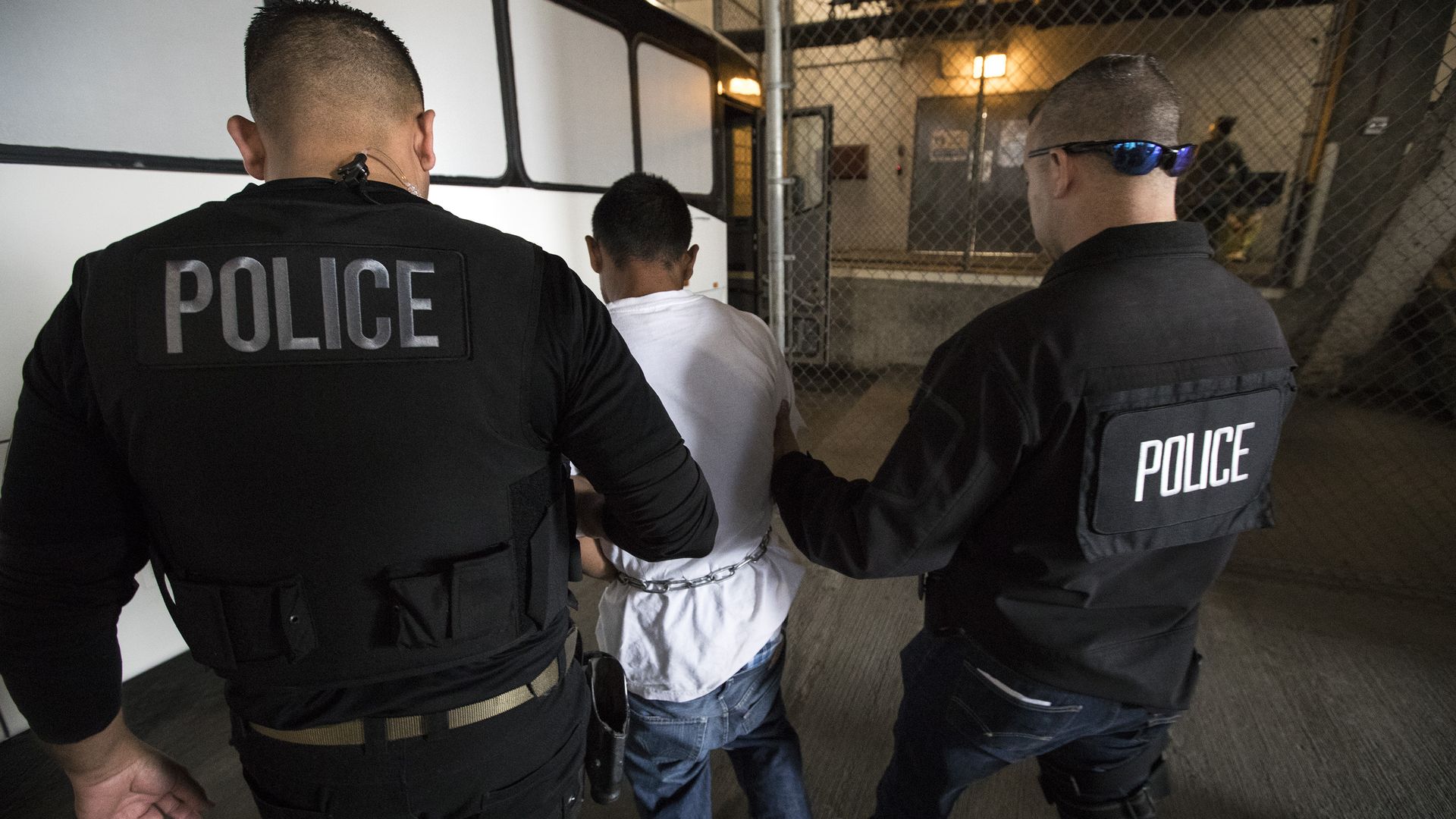 U.S. immigration officials are preparing for the "biggest enforcement action of its kind under President Trump," in which more than 1,500 undocumented immigrants could be arrested in the Bay Area, per the San Francisco Chronicle.
Why it matters: The Chronicle reports that this is meant to send a message "that immigration policy will be enforced in the sanctuary state." It's expected to focus on those previously identified as "targets for deportation," but could include others that agents come across during the operation.
Per the Chronicle, immigration officers from around the country are expected to be "flown in" to assist.
Go deeper: A California judge ruled against Trump's sanctuary city executive order in November.
Go deeper