The president's vital signs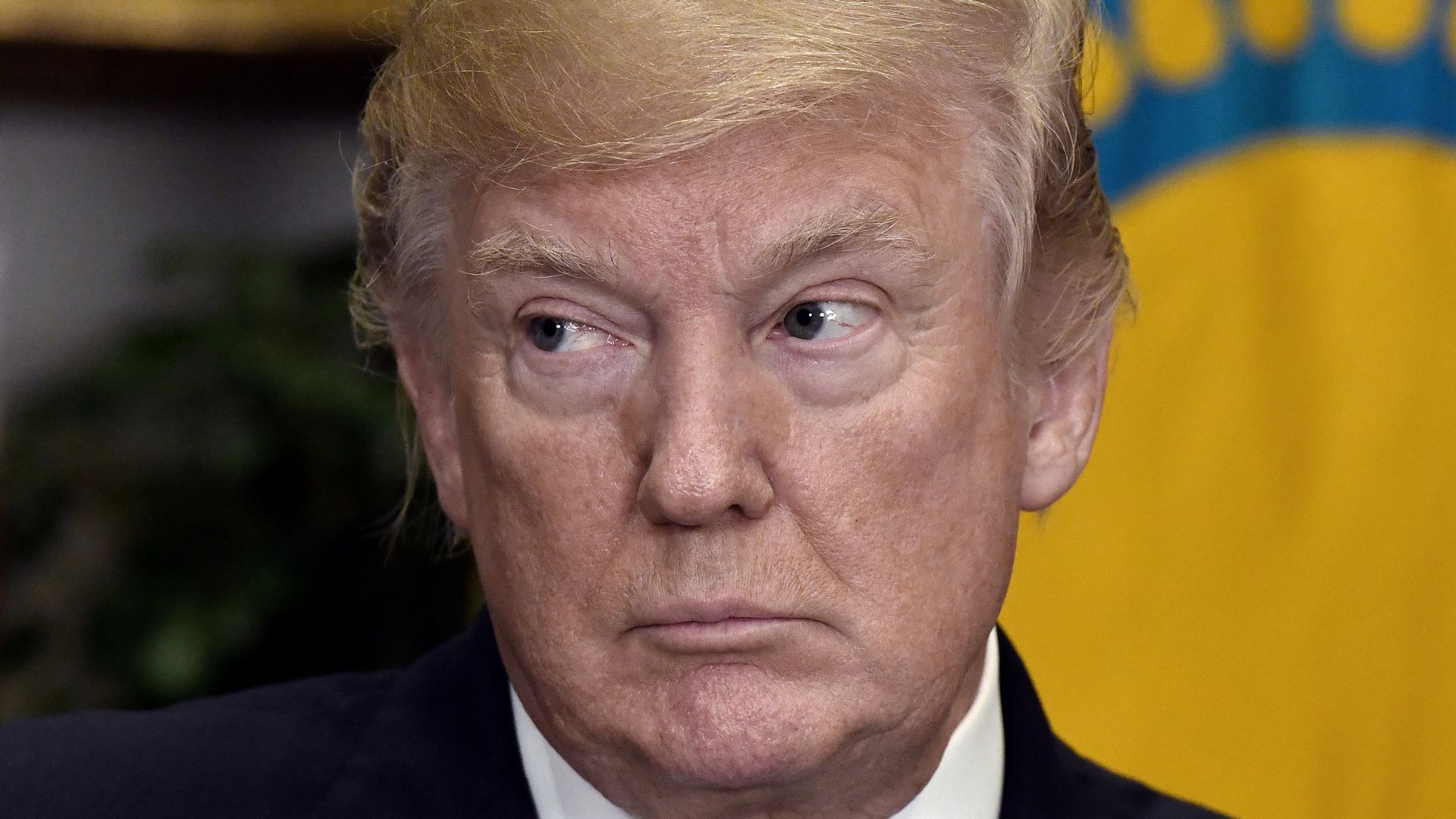 The White House briefing began with a readout of President Trump's vitals from Dr. Ronny Jackson, who conducted the routine physical examination. "The president's overall health is excellent," Jackson said.
The bottom line: After the examination, Trump's doctor is confident that the president will complete his term in the Oval Office "with no serious medical issues." How is Trump healthy despite his diet and lack of exercise? "He has incredibly good genes. It's just the way God made him."
Trump requested a cognitive exam during the session. Trump scored 30/30 on a test of his cognitive ability — "The Montreal Cognitive Assessment" which screened for Alzheimer's and dementia, among other illnesses. "I have no concerns about his cognitive ability," Jackson said.
Trump is 6'3" and weighs 239 pounds. Jackson added that he discussed a diet plan with the president that would include a smaller amount of carbohydrates and fats. A reasonable goal is for Trump to lose 10–15 pounds in the next year, he said. "The president has acknowledged that he'd be healthier if he lost a few pounds."
The president's blood pressure is 122/74, a normal level, and he has a resting heart rate of 68 beats per minute.
Trump's medications: Crestor, Aspirin, Propecia — to prevent male pattern hair loss — and a multivitamin.
"His cardiac health is excellent ... That's not me speaking. That's objective data."
Trump's physical exam lasted over 4 hours and involved 12 medical consultants.
The president told Press Secretary Sarah Sanders to let Jackson answer all questions about Trump's health and not to usher him off the stage.
The First Lady will work with Trump's doctor to develop an aerobic exercise routine for the president. ""Being on the golf course, there is a certain amount of exercise involved in that," Jackson added.
Get more stories like this by signing up for our daily morning newsletter, Axios AM. 
Go deeper