The bizarre ways states settle election ties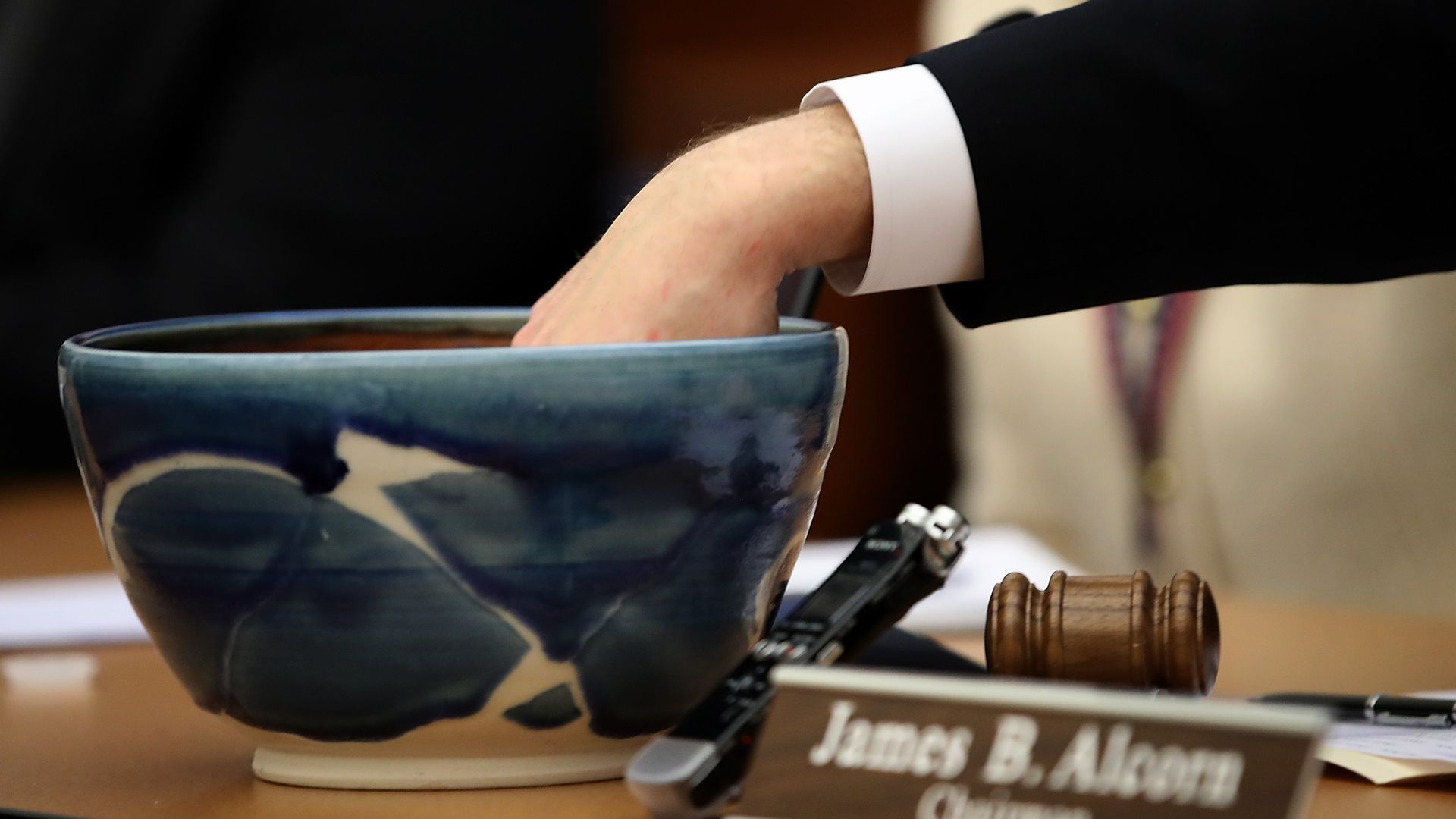 Republicans were literally lucky in keeping control of the Virginia legislature last week, with Republican candidate David Yancey's name being pulled out of a bowl to settle a tie that decided the majority.
Why it matters: Virginia isn't the only state with strange tie-breaking traditions. State laws in 27 states prescribe that ties be broken by a drawing of lots, 15 call for a new election and other states call for legislature votes or the governor or election board to decide.
Nevada, South Dakota and Arizona have used a deck of cards to decide a tie.
Minnesota: In 2014, a tie for county commissioner was decided by having the two candidates draw colored blocks from a bag, with the red block winning.
Florida: A tie for a City Council seat was broken in 2014 by first a name drawing, which allowed the winner to first call "heads" or "tails" in a coin flip, which then allowed the winner of that to decide who drew a ping-pong ball from the bag first. Whoever drew the ping-pong ball with the highest number won.
New York, Illinois, Wisconsin, Ohio, Missouri, Washington and New Hampshire have all settled ties with coin flips.
New Jersey is the only state that does not have a tie-breaking statute.
Go deeper