Market closes lower after morning rally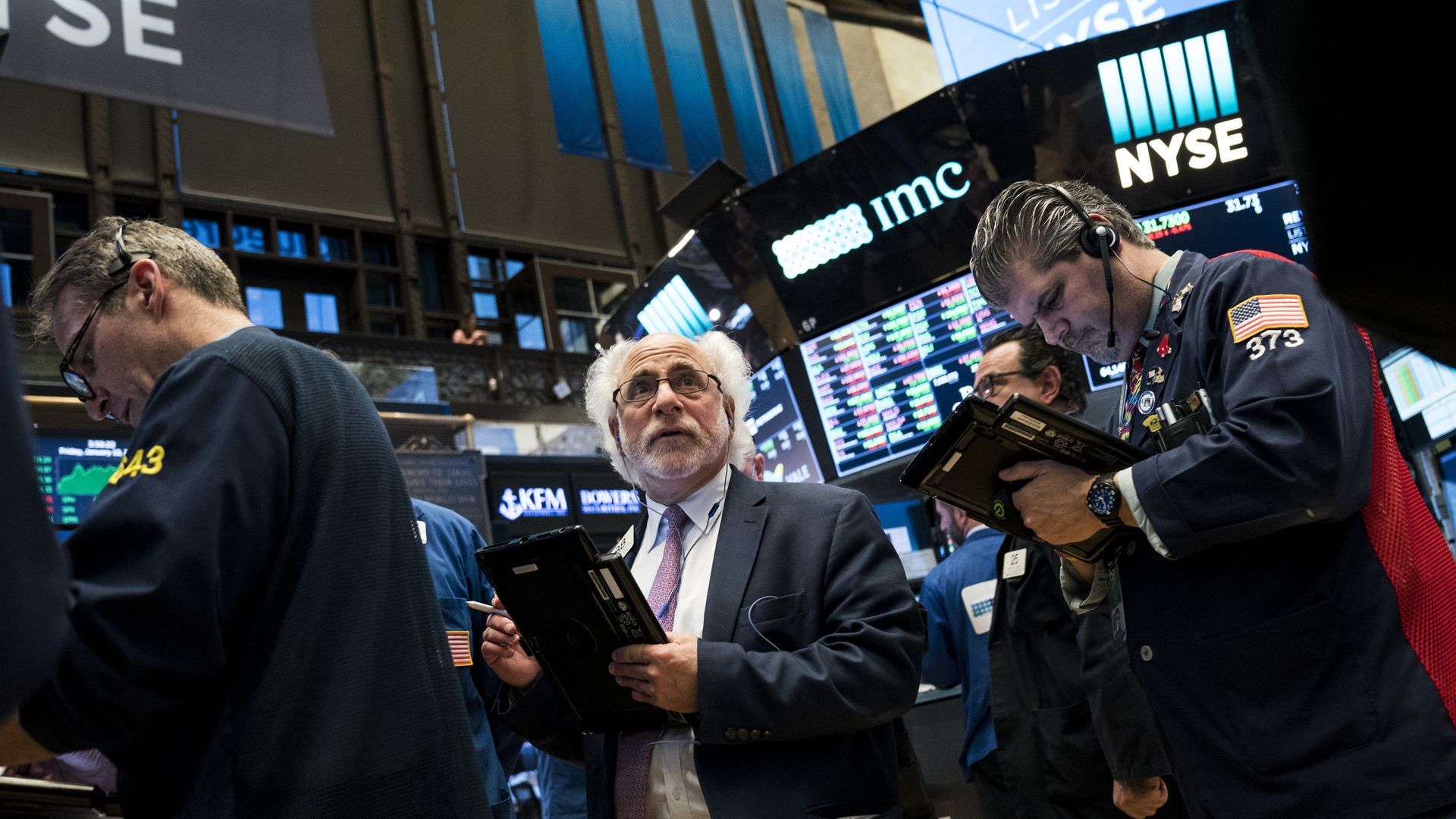 The Dow, Nasdaq and S&P 500 all closed lower on Tuesday, despite setting record highs earlier in the session.
Here's where they closed:
Dow Jones: 25,792.86 (-0.04%)
Nasdaq: 7,224.00 (-0.51%)
S&P: 2,776.42 (-0.35%)
Why it matters: The Dow briefly traded above 26,000 for the first time, the fastest 1,000 point rise in index history, before falling back down to Earth. Analysts say investors are likely weighing the possibility of a government shutdown, which has historically caused the market to drop, according to CNBC.
Go deeper