DHS secretary, under oath: "I did not hear that word used"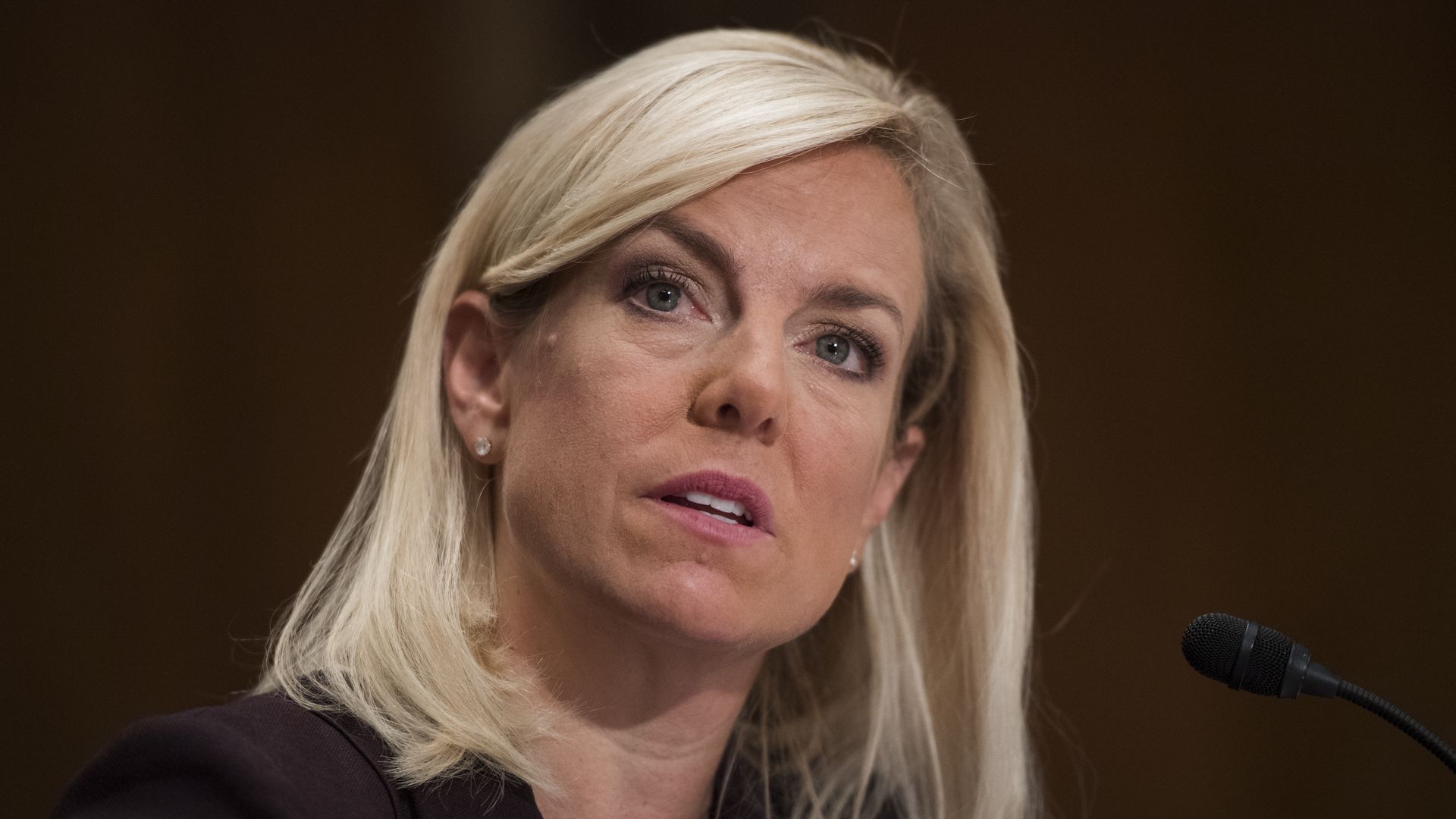 Secretary of Homeland Security Kirstjen Nielsen told the Senate Judiciary Committee Tuesday that she "did not hear" President Trump use the worse "shitholes or a substantially similar word" to describe certain countries during an Oval Office meeting last week.
I did not hear that word used ... The president used tough language in general, as did others in the room.
Why this matters: Trump's language in the immigration meeting roiled discussions on immigration legislation and Democrats continue to stand by their public statements that Trump used a derogatory term.
More from Neilsen:
Nielsen said that the conversation came up when Trump was discussing how he'd like to move to a merit-based system, and that the meeting was "very impassioned."
She also addressed questions about Trump reportedly saying he wanted more immigrants from Norway. Nielsen said she doesn't think he said that "specifically," but he meant that Norwegians "work very hard."
Sen. Dick Durbin, who was also present at the meeting, pressed Nielsen on the language used. Nielsen said she remembers "specific cuss words being used by a variety of members," but wouldn't repeat them. Durbin then stated that Graham used "exactly the words used by the president" to push back against Trump.
Go deeper