Bannon refuses to testify about White House tenure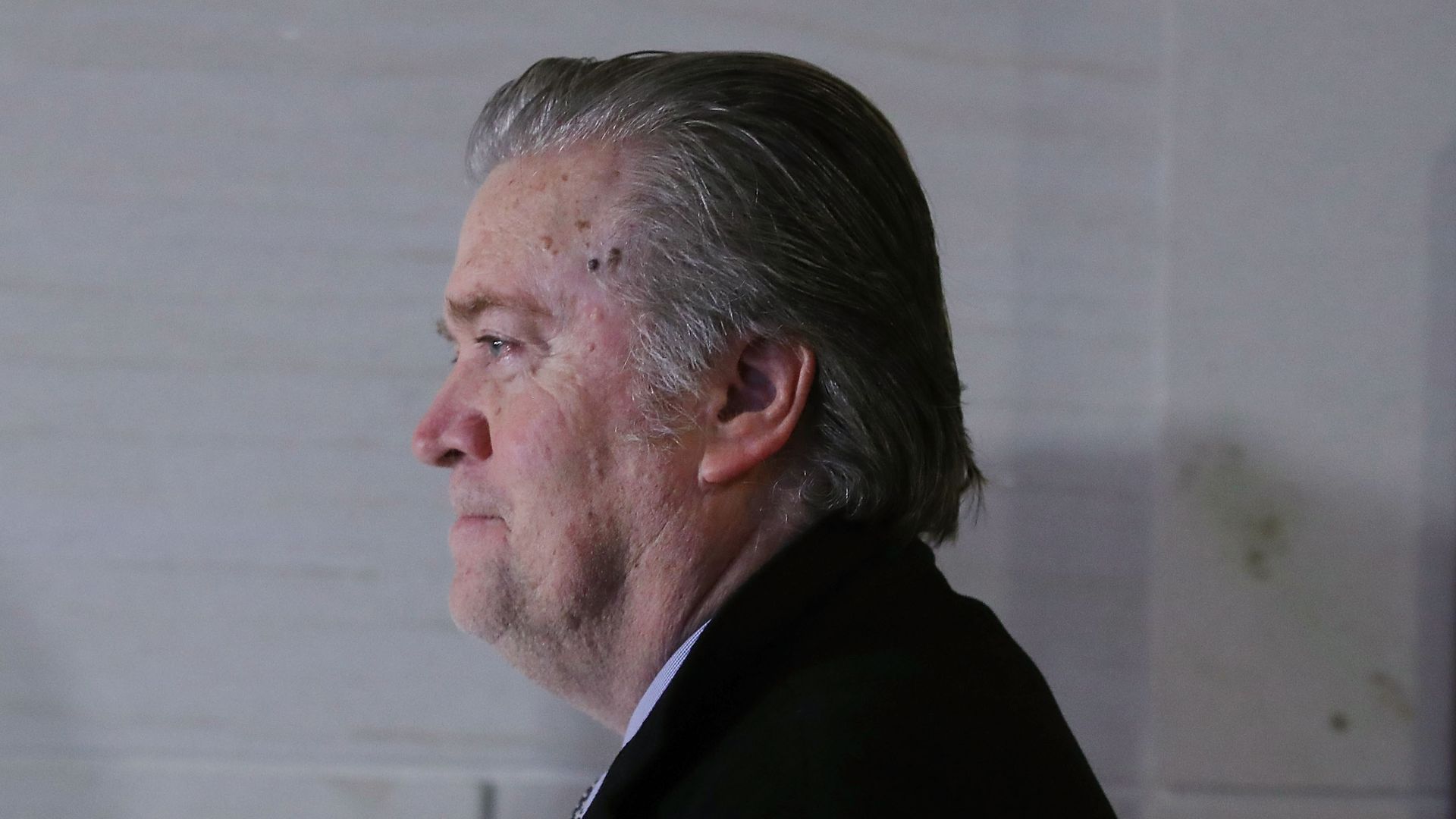 Former White House chief strategist Steve Bannon did not answer questions from the House Intelligence Committee Tuesday regarding his time in Trump's White House and throughout the presidential transition, Politico reports. Committee chairman Rep. Devin Nunes subpoenaed him right away.
The backdrop: Bannon appeared before the House committee Tuesday as part of their investigation into possible collusion between the Trump campaign and the Kremlin. Bannon also received a subpoena from Special Counsel Robert Mueller's team last week, "mark[ing] the first time Mueller is known to have used a grand jury subpoena to seek information from a member of Mr. Trump's inner circle," per the New York Times.
Go deeper