Trump follows through on dozens of campaign promises in first year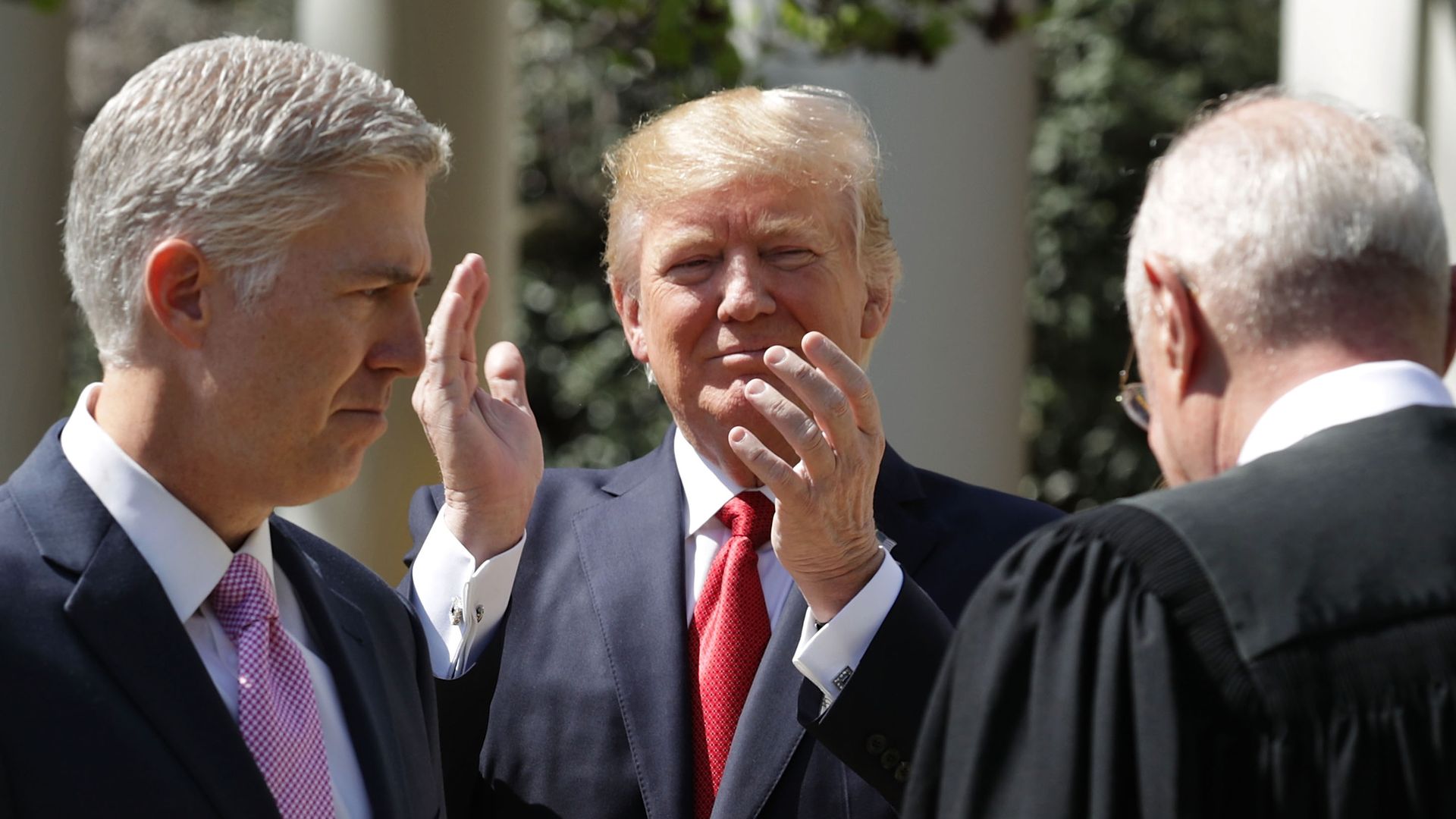 Despite his many legislative difficulties, President Trump has fulfilled his end of the bargain on several key campaign promises, reports the AP:
Where he's missed:
His corporate tax cut is significant (the corporate rate was brought down to 21%), but not as sizable as he promised (15%)
Trump has yes to withdraw from NAFTA, and Axios' Jonathan Swan is reporting that his attitude may be softening
No tariff or tough action on China — yet
No wall or immigration overhaul, though border crossings have dropped significantly
The coal industry is still dying
No ACA repeal or replacement health care plan
Why it matters: Trump claims he has signed more legislation in his first year than any other president. The reality is that he ranks dead last among the 10 post-war presidents who began their terms on a regular four-year cycle, according to PolitiFact. Nonetheless, it would be erroneous to say Trump achieved nothing in his first year.
Go deeper