42% of U.S. employers to close for MLK Day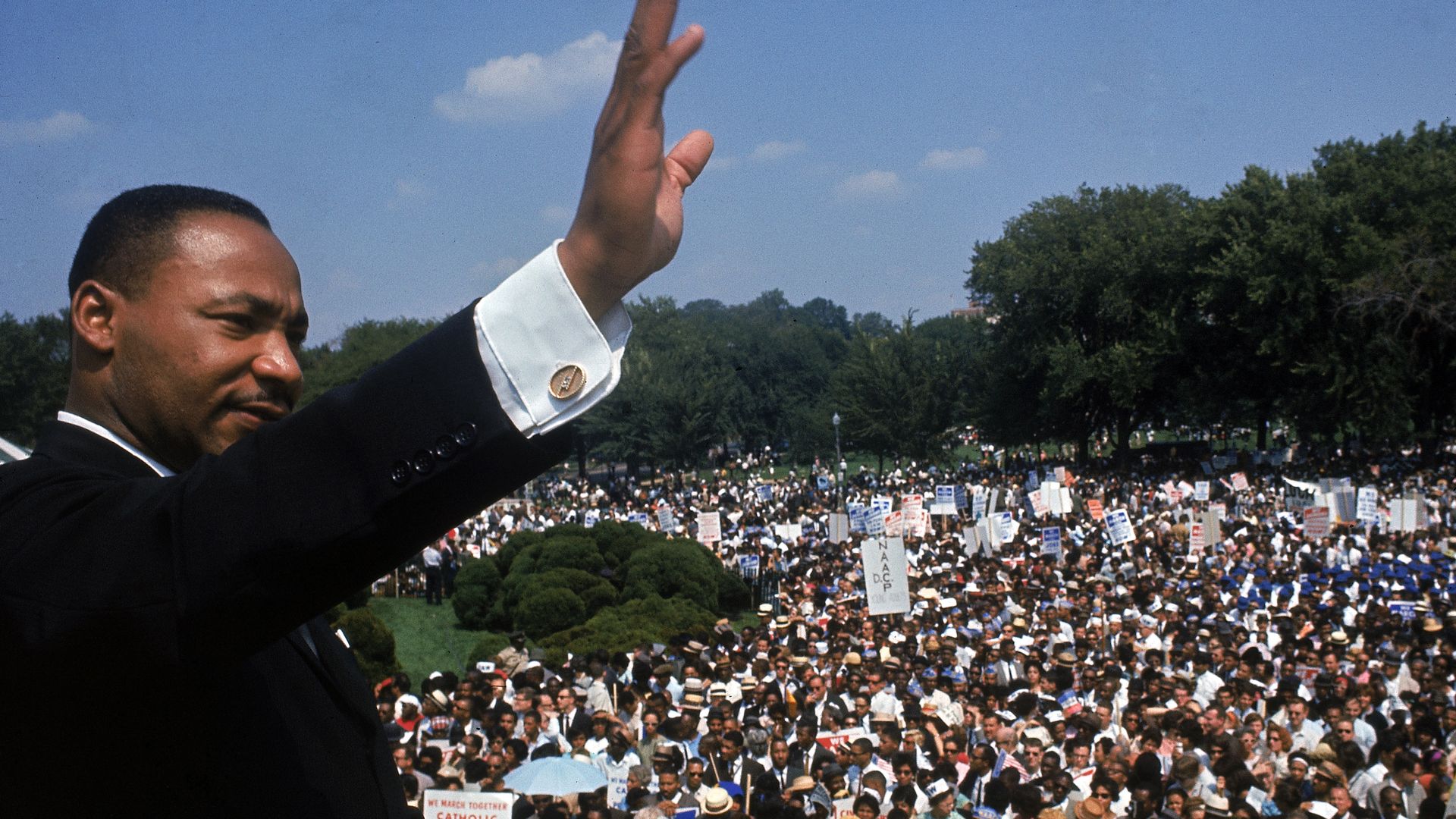 42% of employers will close in the United States in observance of Martin Luther King Day, making the holiday slightly more popular than February's Presidents Day, per Bloomberg. But there's a huge difference in who gets the day off: 72% of civil and nonprofit workers could sleep in this morning while just 16% of manufacturing workers could do the same.
Why it matters: MLK Day's jump over Presidents Day comes at a fraught political time for issues relating to race, given the violence surrounding last summer's white nationalist rally in Charlottesville and the Trump administration's attempts to clamp down on immigration.
Go deeper