Palestinian president slams Trump over Jerusalem move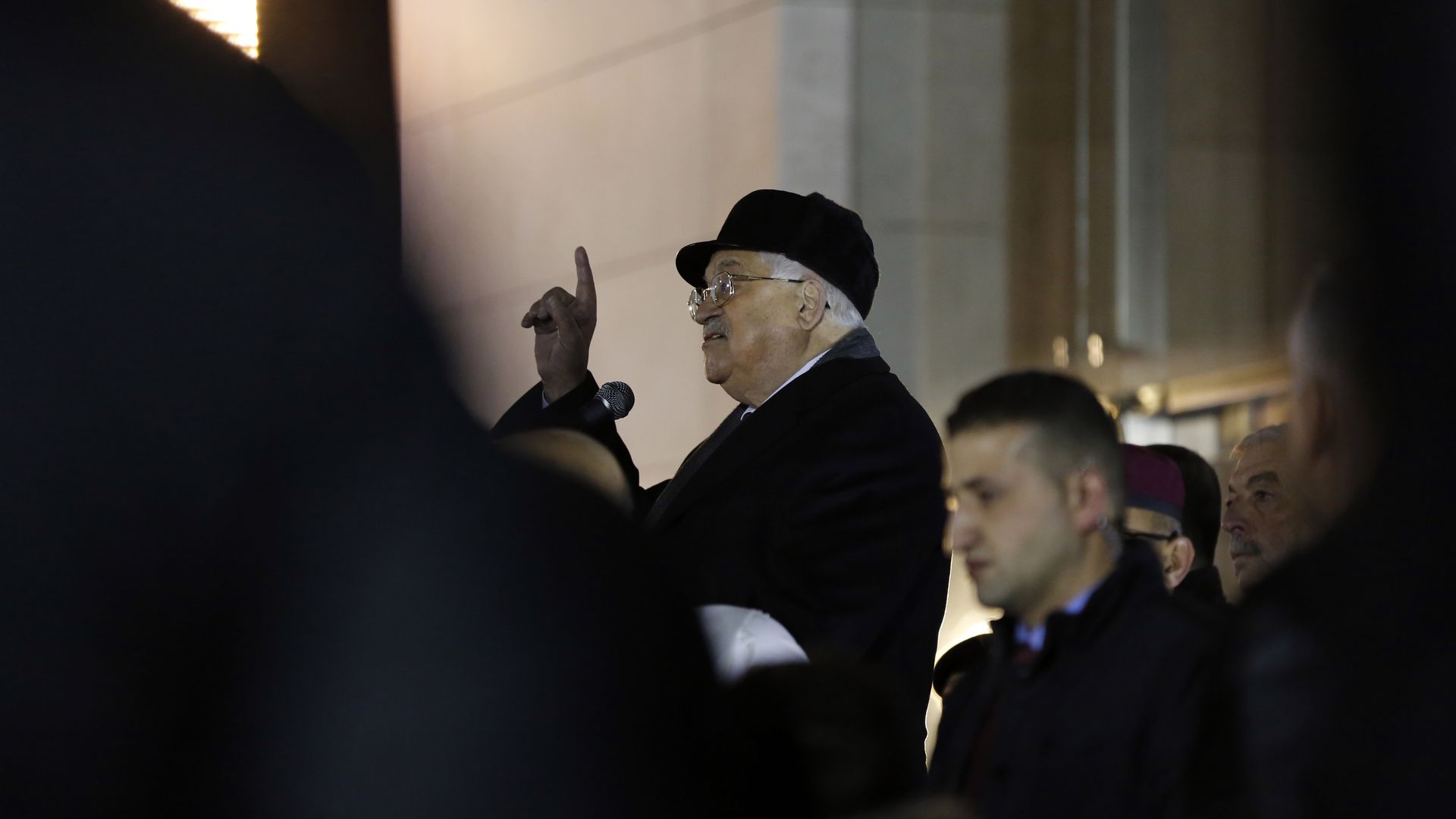 Palestinian president Mahmoud Abbas gave a belligerent Anti-Trump speech tonight in a special session of the PLO central council which was organized to take formal decisions against Trump's Jerusalem announcement.
Why it matters: Abbas said in his speech that after the Jerusalem announcement the U.S. cannot and will not be the mediator between Israel and the Palestinians: "We will not take orders from anyone…we told Trump we will never accept your plan. The deal of the century is the slap of the century and we will not accept it."
The Palestinian president even referred to Trump's tweet which contained a threat to cut U.S. aid to Palestinians and said: "I saw a tweet — 'we will not give aid to the Palestinians because they refuse to re-launch negotiations'…May your house collapse…When did you offer me this? On the phone? On television?".
Abbas's speech further shows how deep the crisis between the U.S. and the Palestinians is. With Abbas attacking Trump so fiercely it is hard to see how the president and his peace team will be able to get the "ultimate deal" between Israel and the Palestinians.
Go deeper