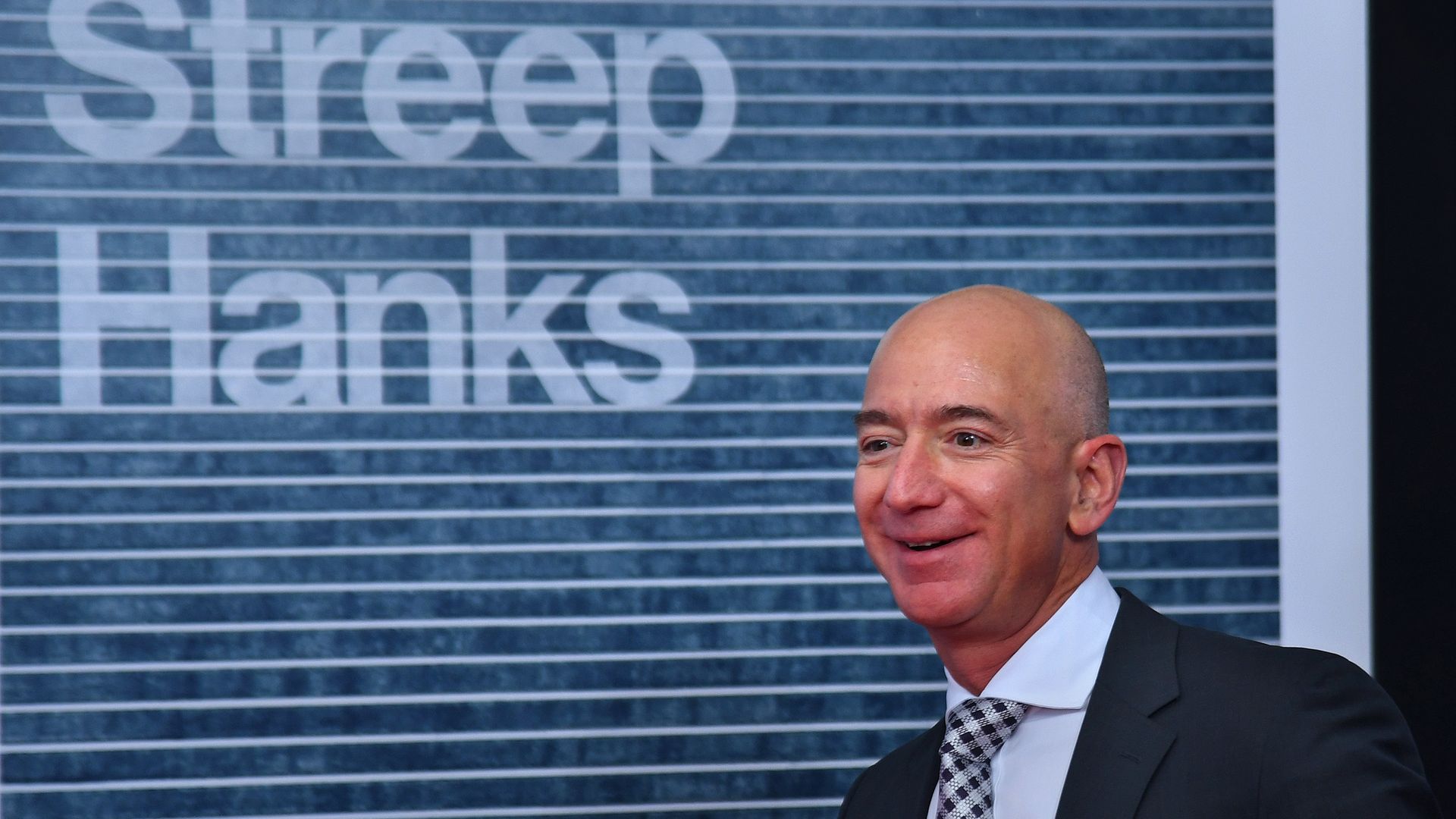 Jeff Bezos — with Amazon, The Washington Post and the Blue Origin space start-up — "is the world's richest person and can afford virtually any luxury. But obscurity is no longer among them," write the N.Y. Times' Nick Wingfield and Nellie Bowles:
"On Friday, Mr. Bezos and his wife, MacKenzie, made public their $33 million donation to a nonprofit that provides college scholarships to ... Dreamers ... In October, he received an award for a donation to a marriage equality campaign."
"As he was shaping Amazon into one of the world's most valuable companies, Mr. Bezos developed a reputation as a brilliant but mysterious and coldblooded corporate titan."
"Bezos — who at 54 [has] a net worth of more than $100 billion — ... has become a bête noire for President Trump, who repeatedly singles out him and Amazon for scorn on Twitter."
AOL co-founder Steve Case, who recently started an investment fund focused on start-ups in underserved areas, with Bezos among its contributors: "People are starting to get scared of Amazon ... If Jeff continues to hang out in Seattle, he's going to get a lot more incoming."
"In 2016, Mr. Bezos bought a $23 million home in Washington, one of the city's most expensive, which is undergoing extensive renovations to make it a suitable party spot for the city's political class."
What's next: "Bezos plans to host salon-style dinners at the house, drawing inspiration from the celebrated dinner parties thrown by Katharine Graham, the former publisher of The Post, for the city's movers and shakers from both parties. "
Go deeper