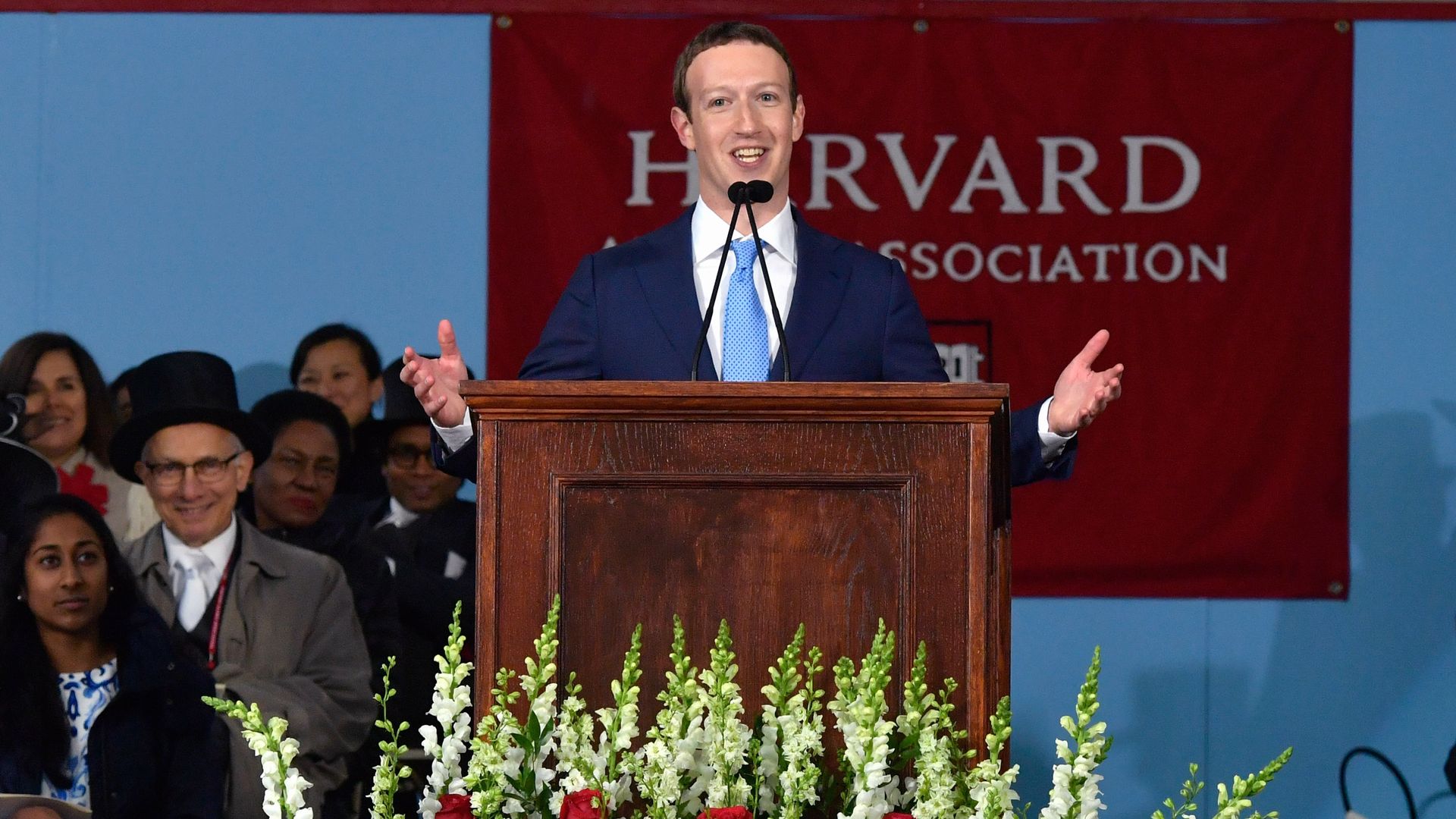 Digesting Facebook's move to emphasize meaningful connections over time spent ("less public content like posts from businesses, brands, and media"):
Axios CEO Jim VandeHei, quoted by Wall Street Journal's Ben Mullin: "People should chill out: Facebook is a public company that controls its own decisions and destiny ... Publishers should do the same damn thing." (Subscription)
N.Y. Times "State of the Art" columnist Farhood Manjoo: If Mark Zuckergerg "really does want to make the time we spend on Facebook count as 'time well spent,' I suspect Facebook will have to change much more radically than it is now letting on."
"It can't just become a slightly healthier cookie company; it may have to get out of the sugar business altogether. And what, then, happens to all those billions in future profits?"
Recode's Peter Kafka: "Wall Street thinks this is not good news: Facebook ... closed down 4.5 percent to $179.37," in part because Zuckerberg was candid that the change could mean less time spent (and thus ads consumed) in the short term.
"Context: If you bought Facebook shares a week ago, that drop looks pretty scary. ... If you bought them a year ago? No problem. You're still up more than 40 percent."
Go deeper