Economic boom: optimism, markets, jobs rising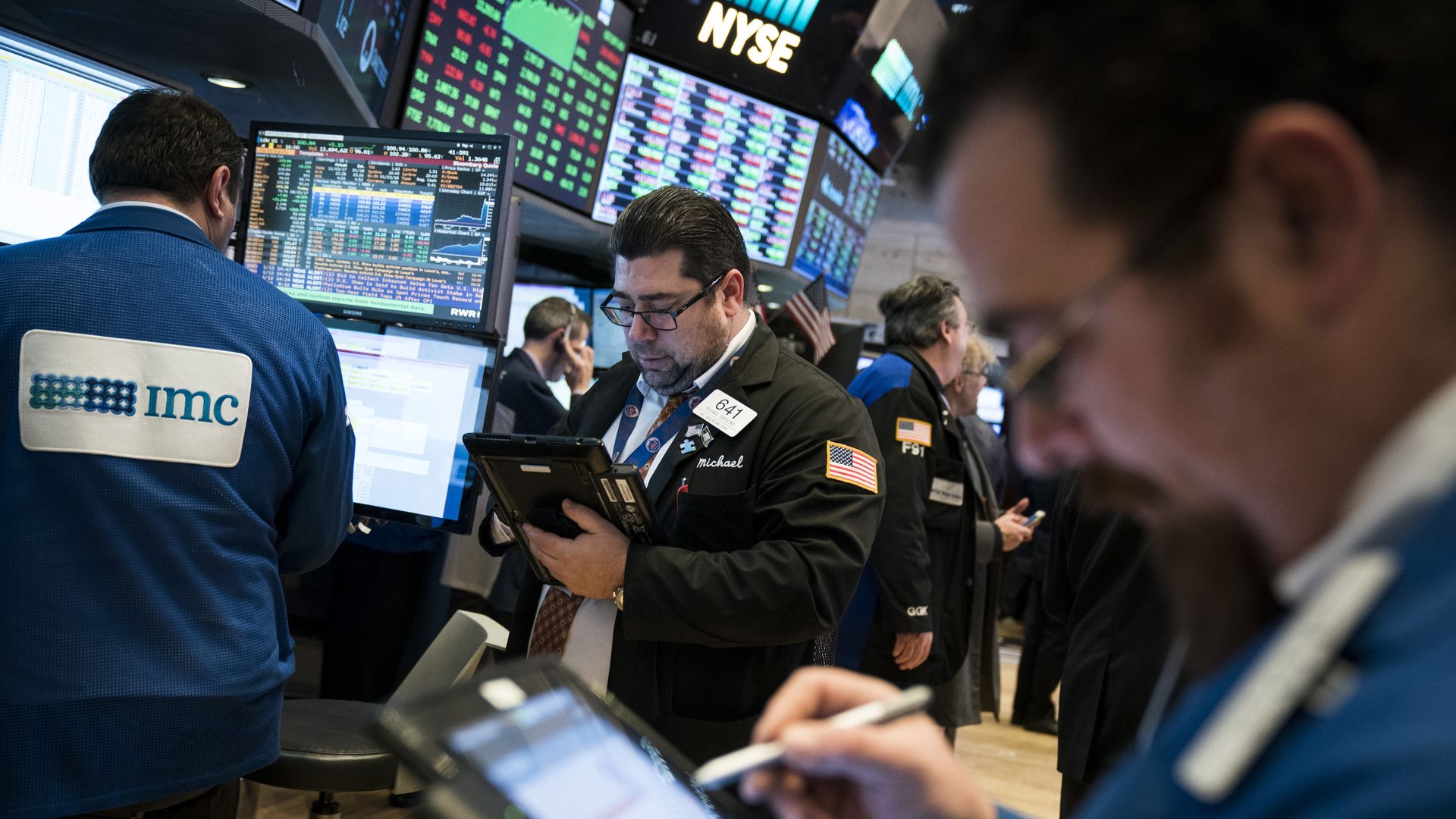 A sentence to savor in a Washington Post front-pager on what full employment looks like: "A decade after the worst economic downturn since the Great Depression, the United States suddenly finds itself at a place where almost everyone who wants a job can find one."
Why it matters: "The unemployment rate in December was 4.1 percent, leaving employers struggling to attract and retain good workers and raising the prospect of higher wages as the United States approaches congressional elections in November."
Key quote, from Art Mazor, a principal at Deloitte Consulting: "Employees today have lots of options in all corners of industry, whether you're in fast food or retail or investment banking."
It depends where you live, and what your skills are. But a huge slice of America is enjoying the combination of bullish expectations based on the tax cut, and a stock market that keep pushing further into record territory:
This is big: I hadn't seen this before ... The tax cut may lower utility rates:
"Public utility regulators from Oklahoma to Massachusetts are considering lowering the rates that homeowners and businesses pay for electricity and natural gas after a federal tax overhaul signed by President Donald Trump reduced the corporate income tax rate by 14 percent," per AP.
Other bullish headlines this morning:
Barron's cover story: "Bright Outlook ... A growing economy could produce more gains for stocks, our panelists say. Tech shares would do especially well. But keep an eye on interest rates and inflation."
Wall Street Journal lead story: "Banks Upbeat As Taxes Muddy Earnings." (Subscription)
Financial Times lead story: "US banks vow to share spoils of tax reforms: Rises in investment and pay promised Wells and JPMorgan tout bill's benefits." (Subscription)
But, but, but: "Wells to close 900 branches despite $3.4bn tax boost." (Financial Times)
Be smart: Vast swaths of America aren't enjoying this bounty. (Some Sam's Club employees showed up for work this week and found their stores locked — among the 63 locations, or 10% of stores, that owner Walmart is closing.) That will keep incubating the discontent that burst out of Trump Country in November 2016.
P.S. Warning sign to D.C. economy in this week's announcement that Discovery Communications will move its HQ from Silver Spring, Md., to New York, per the lead story of tomorrow's WashPost Business section:
"The headquarters move ... cripples hopes that the Washington region can develop as a national hub for broadcast and digital entertainment media."
Maryland's "failed effort to retain several hundred back-office jobs ... highlighted the challenges posed by the area's high prices."
"[T]he state lost out to New York for the high-end, creative jobs ... and to Tennessee for the low-end positions."
Go deeper