Couric on Lauer: "This was not the Matt we knew"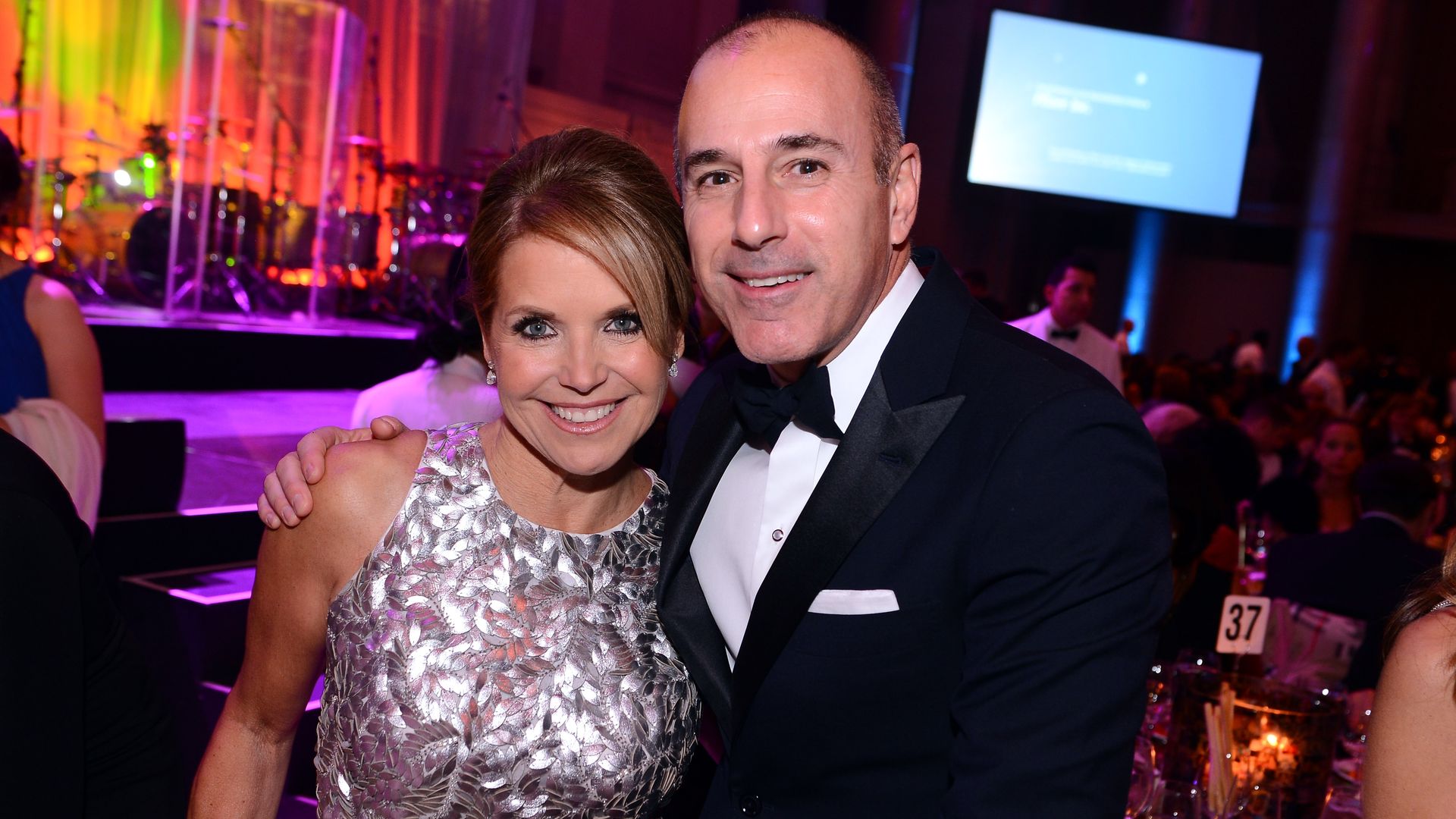 Katie Couric, 61, in a PEOPLE exclusive, breaks her silence about the firing of Matt Lauer, her co-host on "Today" for 15 years:
"The whole thing has been very painful for me ... The accounts I've read and heard have been disturbing, distressing and disorienting and it's completely unacceptable that any woman at the Today show experienced this kind of treatment."
"I had no idea this was going on during my tenure or after I left ... I think I speak for many of my former colleagues when I say this was not the Matt we knew. Matt was a kind and generous colleague who treated me with respect."
"In fact, a joke I once made on late-night television was just that [when she said on Watch What Happens Live with Andy Cohen in 2012 that Lauer 'pinches me on the ass a lot'], because it was completely contrary to our brother-sister relationship."
"It's still very upsetting. I really admire the way Savannah [Guthrie] and Hoda [Kotb] and the entire Today show staff have handled a very difficult situation."
What's next: Couric said that one of the episodes of her upcoming six-part documentary Nat Geo series — Gender Revolution: A Journey with Katie Couric— will focus on harassment women have experienced in their workplaces, "in Hollywood, Silicon Valley and beyond."
Go deeper