Why CHIP is still stuck in legislative limbo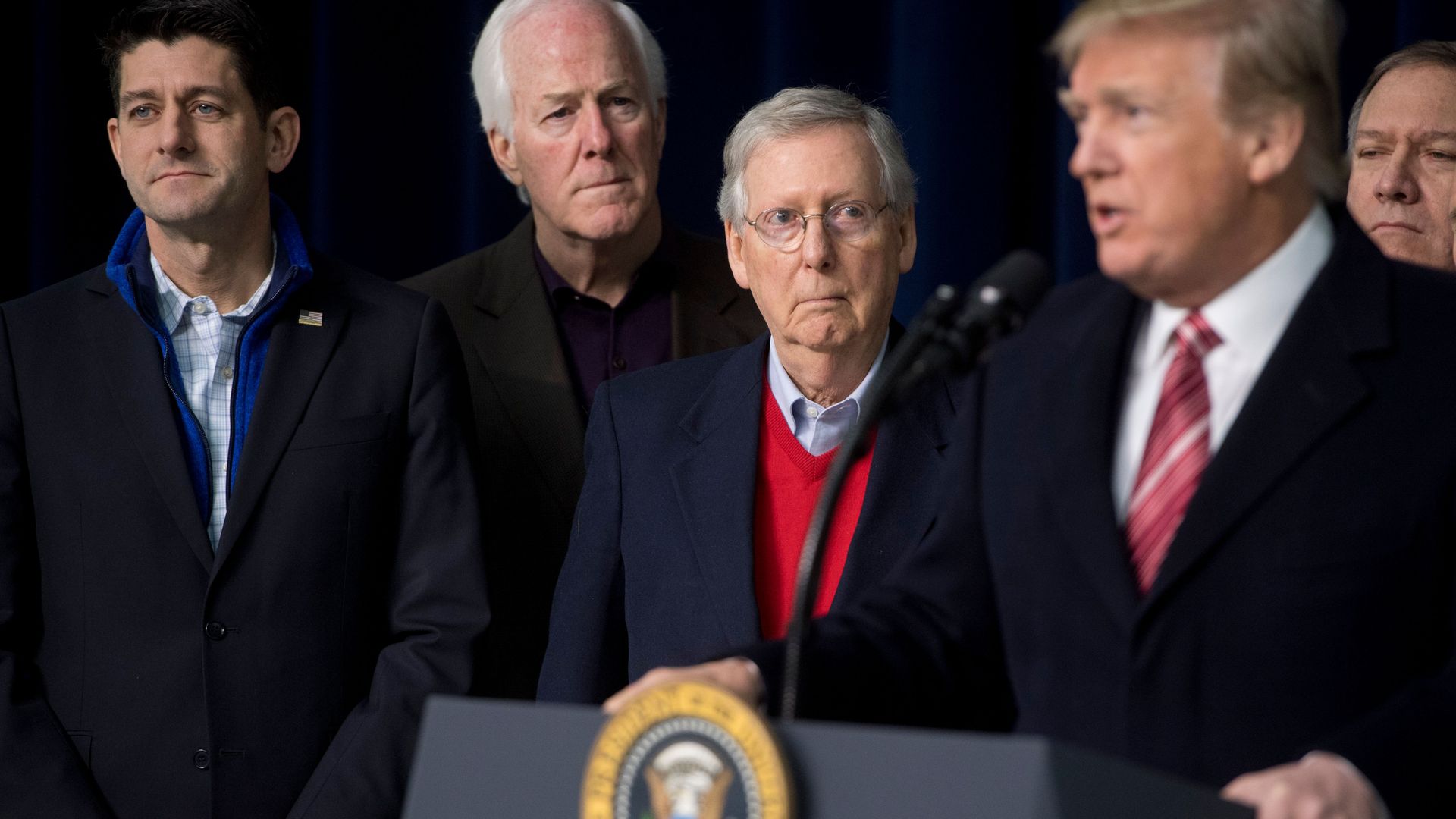 At this point, Congress' best excuse for not passing a bill to fund the Children's Health Insurance Program has nothing to do with CHIP itself. It's about keeping it around for leverage to help pass other, more controversial measures.
Why it matters: Congress had been fighting about how to pay for a CHIP extension, but new cost estimates have put that issue to bed. Yet Congress still has no real strategy to pass a CHIP bill, months after the program's funding technically expired. And millions of families — who aren't accustomed to Washington's assumptions about what must eventually happen — are unsure what will happen to their sick kids' health insurance.
It's hard to figure out why, exactly, Congress isn't passing CHIP — unless you put it in the context of how hard it is for Congress to pass anything right now. CHIP is leverage. There's not much disagreement over what to do about the program itself.
Some Republicans, including Energy and Commerce Committee Chairman Greg Walden, are pushing for a six-year extension. Ranking Member Frank Pallone said he wants a permanent extension, and Senate Democrats are pushing for a 10-year extension.
The Congressional Budget Office says a longer-term CHIP bill would actually save the government money, and I haven't heard a good case against a long-term bill articulated on the policy merits.
Freedom Caucus Chairman Mark Meadows, who is about as hardline on government spending as they come, said it wouldn't be a big deal to attach CHIP to a government spending bill: "Most of our members have voted for the CHIP reauthorization and have not expressed concern over having it included in previous funding vehicles."
The argument, then, is mostly about process. There's still no decision about whether a CHIP extension will be attached to the spending bill next week, because it's unclear whether doing so would gain or lose votes for the government funding bill.
There's also concern that once CHIP is passed, it can't be used as leverage to get votes for other things.
"I honestly think it has more to do with what else can you attach to it, because CHIP is popular with both Republicans and Democrats. It's a matter of, should we be adding something to it that might be just below the threshold of being passable that they could add in so they could get more than one issue completed," said Sen. Mike Rounds, adding he doesn't like this strategy.
A larger health care package that would include CHIP is being discussed, but the discussion is still in the very early phase — lawmakers are still figuring out what would even go in it, and there's no schedule for passing it.
"I think it needs to be moved as quickly as possible on the vehicle that would be signed into law," said Sen. Lisa Murkowski.
What happens next: No one knows!
CHIP may or may not get rolled in with next week's spending bill, and everyone has an opinion about whether it should be.
Pallone said he didn't want to mix it in with the spending bill's issues, and Sen. Roy Blunt said he didn't think it would happen, "but I think all that's still pretty fluid." Meanwhile, a spokesperson for Walden said his preference is to finish CHIP next week.
Blunt said there's talk of creating a separate package of must-pass items, including CHIP. "It's not urgent, but it is important," Blunt said.
Go deeper