Fits and fitness: Trump gives his skeptics plenty of fodder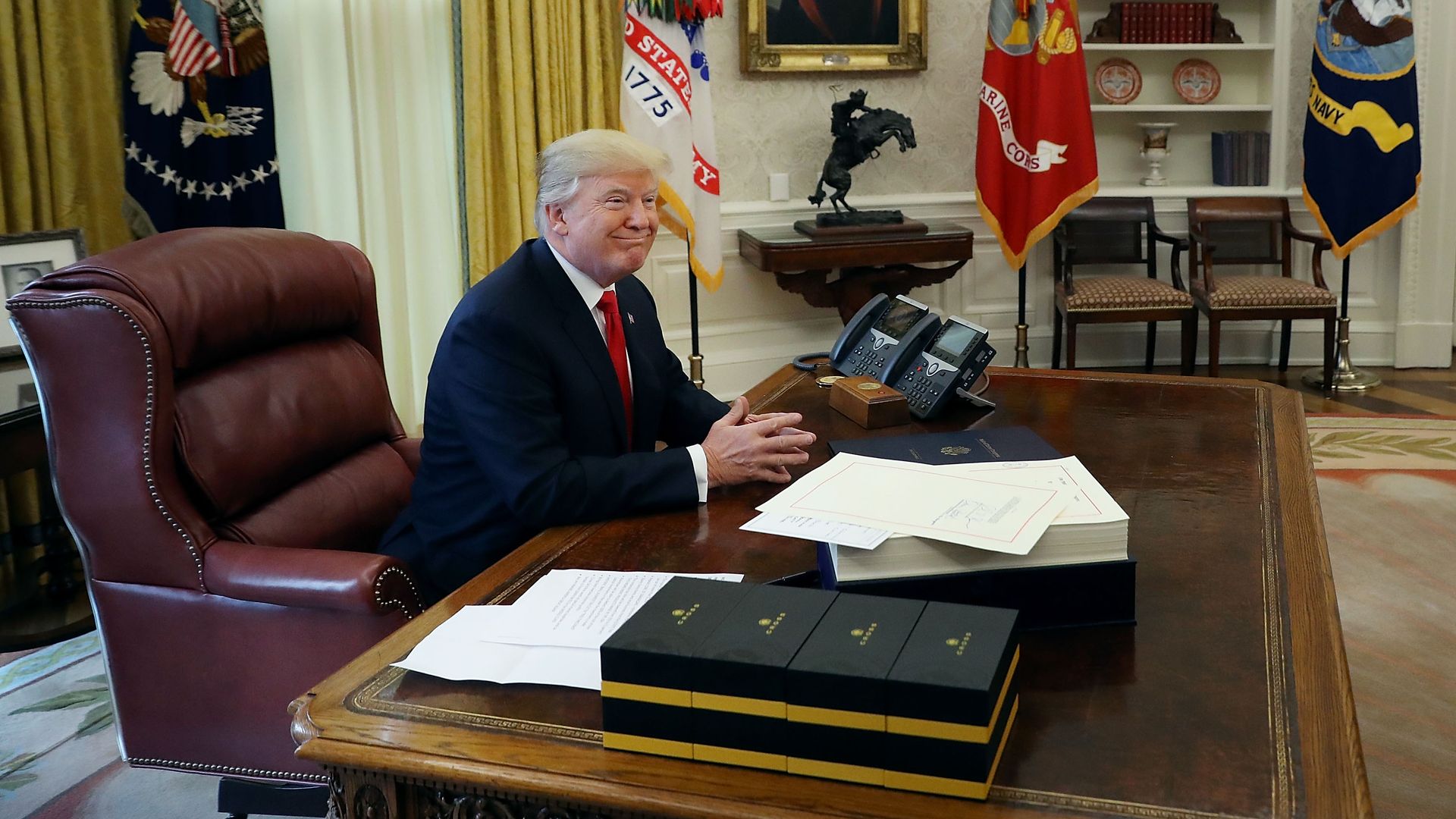 A new Axios/SurveyMonkey poll shows that 55% of Americans (and 54% of independents) think Trump's mental fitness is a legitimate issue. But this is as partisan as any other question, with most Republicans saying the questions are "unfair and politically motivated."
Well, Trump gave his skeptics plenty of fodder yesterday, including a bizarre midnight tweet.
While you slept:
At three minutes of midnight, President Trump tweeted that he's canceling a planned visit to London because of a previous administration's change in the U.S. embassy location.
He blamed the Obama administration, but the change actually began under George W. Bush.
The president called Haiti, El Salvador and African countries "shithole countries," stunning a bipartisan group of lawmakers with the comments he neither denied nor felt the need to defend:
What Trump said, as first reported by the Washington Post's Josh Dawsey: "Why are we having all these people from shithole countries come here?"
Two Americas: The comments were branded racist by CNN's Don Lemon, a late-night anchor Trump often watches. But Fox's Tucker Carlson called Trump's point "something that almost every single person in America actually agrees with."
Overnight AP headline: "Africa startled by Trump's sudden and vulgar attention."
The day had begun with a crazy plot twist, as Trump tweeted (based on a "Fox & Friends" rant about the Obama administration) skepticism about renewing the FISA warrantless surveillance program, one of his administration's highest Hill priorities. Then he reversed himself before the House voted.
As if scolding himself, he tweeted: "We need it! Get smart!"
WashPost: "House Speaker Paul D. Ryan (R-Wis.) spent 30 minutes on the phone with the president explaining the differences between domestic and foreign surveillance, as many fellow Republicans reacted in disbelief and befuddlement."
What's next ... Before heading to Mar-a-Lago this afternoon, Trump has his annual physical at Walter Reed National Military Medical Center.
Go deeper