Trump cancels London embassy visit on false pretenses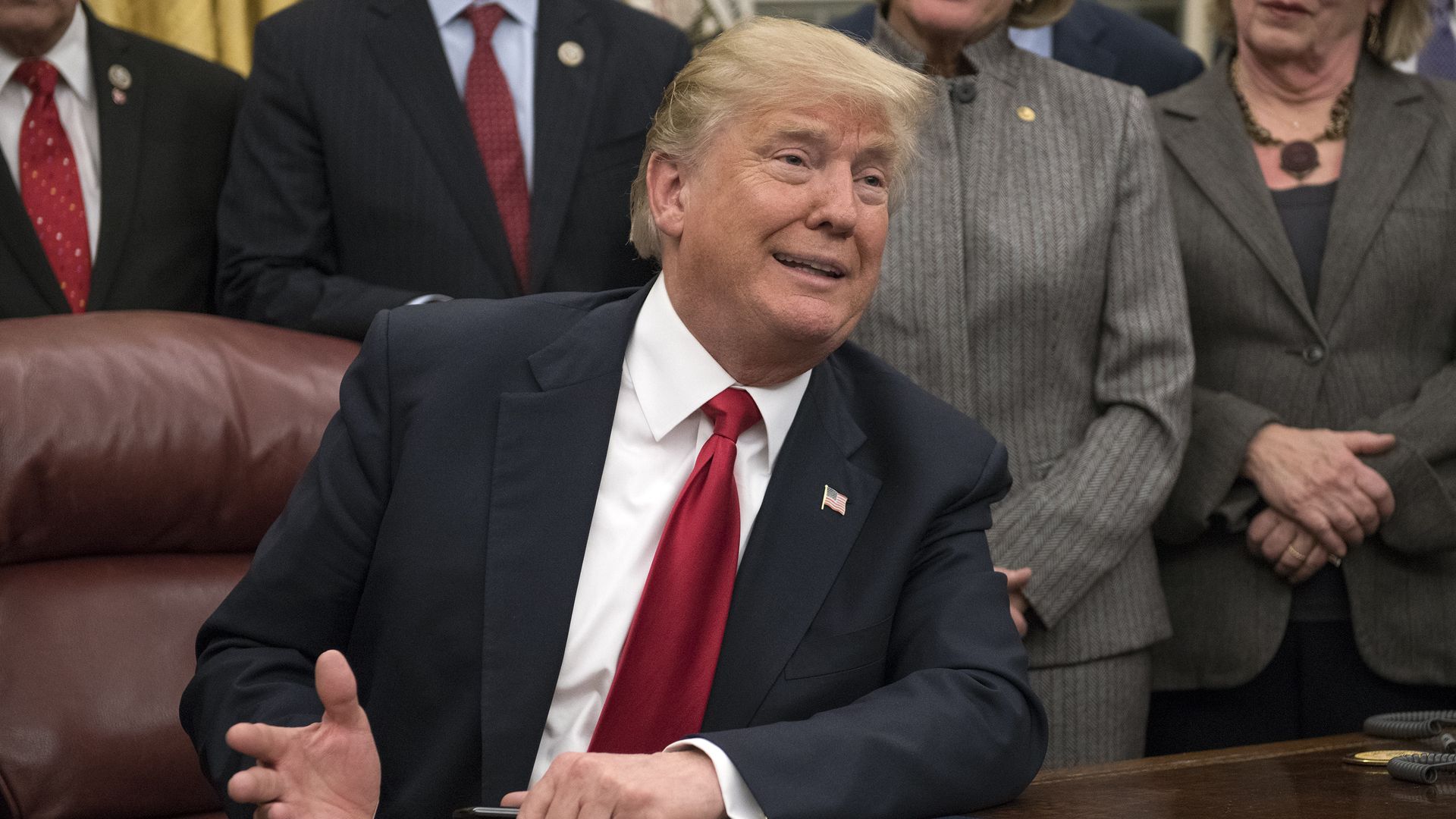 President Trump confirmed via a tweet late Thursday night a Daily Mail report that he cancelled a planned trip to London in February to open the newly-built United States embassy:
What's wrong with his claims:
The plan to move the embassy to its new south-of-the-Thames location was announced in October 2008, primarily due to security concerns with the old site — before Barack Obama was elected president.
The cash for the new project was not appropriated, having been funded entirely by the sale of existing U.S. properties in London. The old embassy's estimated value was severely reduced after the Eero Saarinen-designed building was given historic protected status by the United Kingdom, per the Guardian, restricting what its new Qatar-based developers could do with the building.
One more thing: the U.S. doesn't own the land on which the old embassy sits — as it was a gift leased from the Duke of Westminster.
Another theory: Many British press outlets, like The Telegraph, have speculated that Trump is unhappy that his planned visit to the U.K. was downgraded from a "state visit" to a "working visit" after his controversial comments regarding terrorist attacks in London and Manchester last year. That meant that his trip would not feature many of the most prominent "bells and whistles," like an official visit to meet Queen Elizabeth II via a carriage ride parade.
Reactions from prominent British politicians:
The reaction from Downing Street: "The U.S. is one of our oldest and most valued allies. We have a strong and deep partnership that will endure."
London Mayor Sadiq Khan:
Former Labour Party leader Ed Miliband:
Some on the right sided with Trump like Foreign Secretary Boris Johnson, though a Downing Street spokesperson refused to say whether Johnson was speaking in an official capacity for Theresa May's government:
Former UKIP leader and Trump pal Nigel Farage also backed Trump on BBC Radio 4: "It is disappointing. He has been to countries all over the world and yet he has not been to the one with whom he is closest. I would say it is disappointing. Maybe, just maybe, Sadiq Khan, Jeremy Corbyn and the Labour Party planning mass protests, maybe those optics he didn't like the look of."
Go deeper