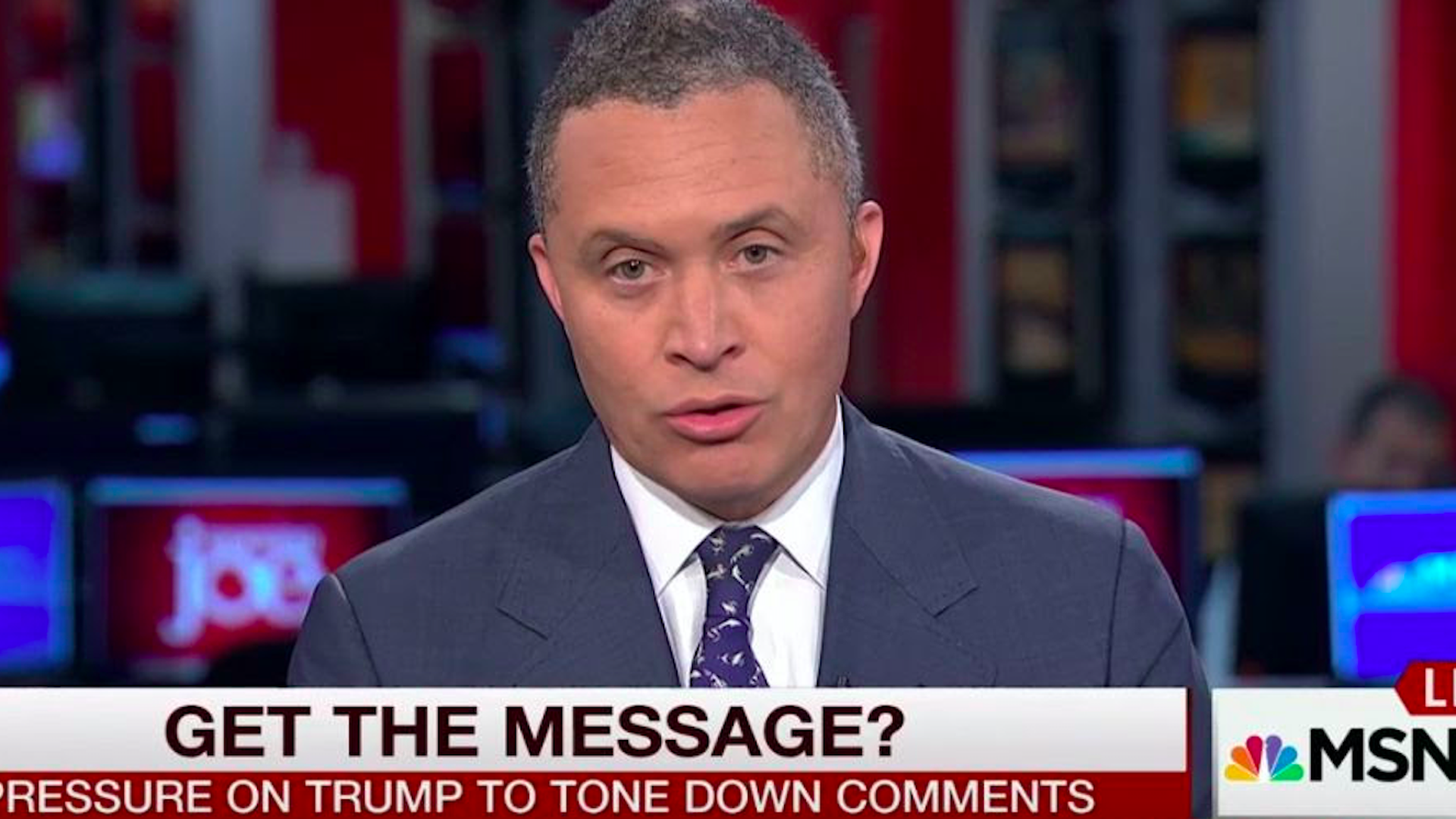 The N.Y. Times' Kate Kelly and Andrew Ross Sorkin have the backstory on last month's firing of Harold Ford Jr., the former congressman and "Morning Joe" regular, by Morgan Stanley for inappropriate conduct:
"Reporters were asking about allegations that [he] had harassed a female journalist," Reuters' Lauren Tara LaCapra, in 2014 ... Morgan Stanley officials briefed on the process say that amid a national outcry over sexual harassment, the bank had little choice but to fire Mr. Ford after it learned of the allegation."
"Even though the harassment charge was never corroborated, they said, the bank found evidence that Mr. Ford had misled executives about some of his behavior, which itself constituted cause to remove him."
"And they say Mr. Ford already had received a final written warning about abuse of his expense account and other conduct."
"[S]ettlement negotiations between Mr. Ford's lawyers and Morgan Stanley are continuing. A person close to Mr. Ford said he was seeking a public statement from the bank that he hadn't been fired specifically because of sexual harassment."
After the Times article posted, Ford issued this statement: "I am gratified to learn that Morgan Stanley now it acknowledges what I always knew, that I did not engage in any acts of sexual misconduct or harassment. I only wish for the sake of my good name and reputation that they had admitted the truth five weeks ago."
Go deeper