Top Dem at Oval Office meeting: Trump lying with "shithole" denial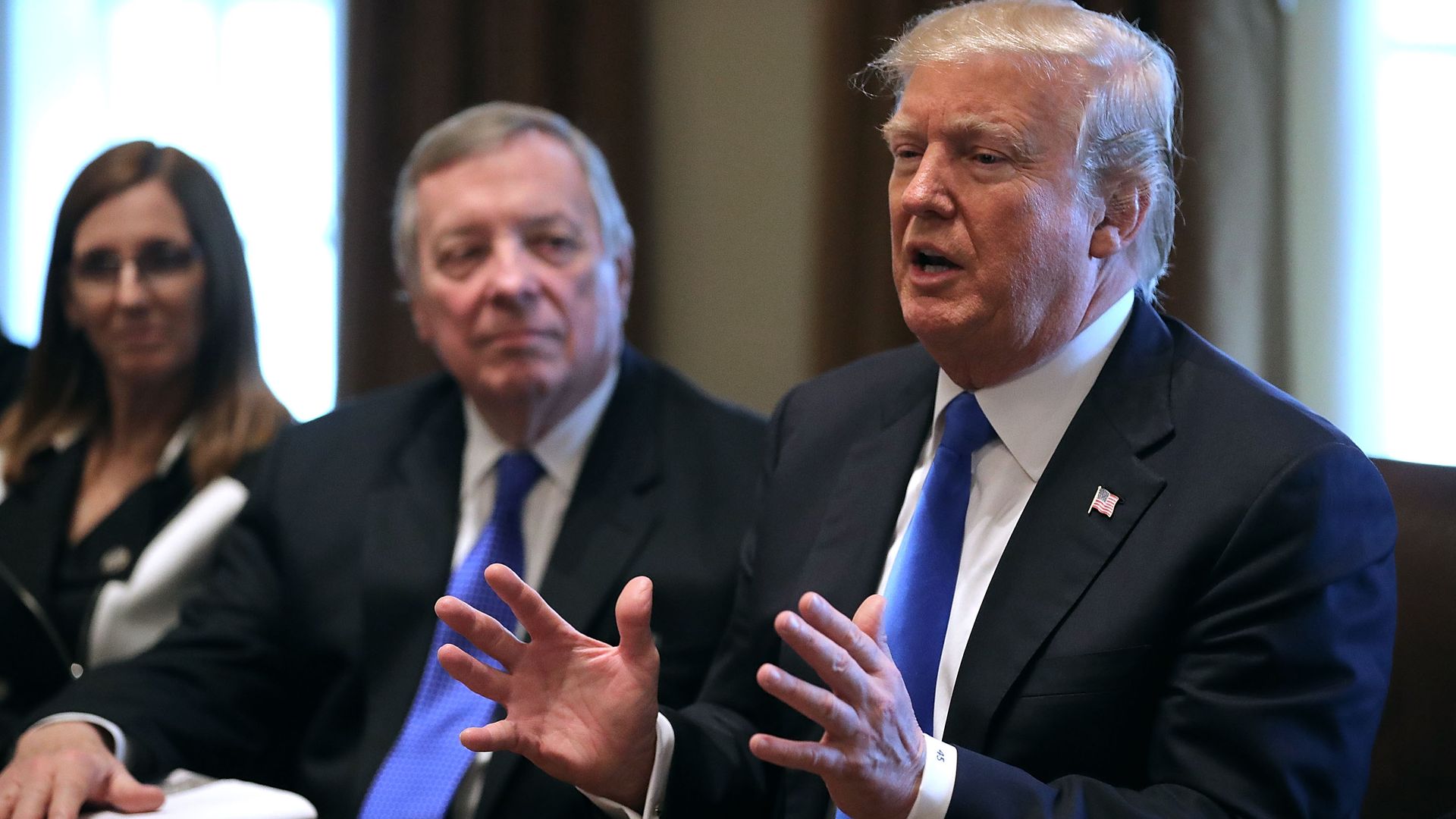 Sen. Dick Durbin, who was in the Oval Office meeting with President Trump on Thursday, told reporters today that media reports surrounding Trump's "shithole countries" comments yesterday were accurate:
"The president started tweeting this morning, denying that he used those words. It is not true. He said these hate-filled things, and he said them repeatedly ... I cannot believe that in the history of the White House — in that Oval Office — any president has spoken the words that I personally heard our president speak yesterday.
— Sen. Dick Durbin
Video of Durbin's statement:
Go deeper